Project and Photos By: Chelsea Fuss
Old-fashioned garden roses are a romantic and fragrant addition to any summer wedding. Available May thru November, these roses are available in old-fashioned varieties as well as new varieties, the most popular being the David Austen brand of roses. Buy them when they are closed up, as they will quickly open as you arrange them. Here are three floral recipes that you can use to create anything from centerpieces to bouquets!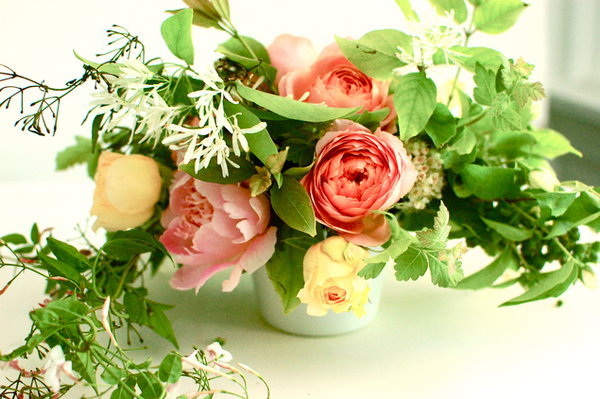 Recipe no. 1
For this recipe, we used a mix of pastel roses in apricot and yellow including Abraham Darby and Romantik Antike. Add pink peonies, unripe blueberries, chionthus, vine maple, and jasmine vine to finish.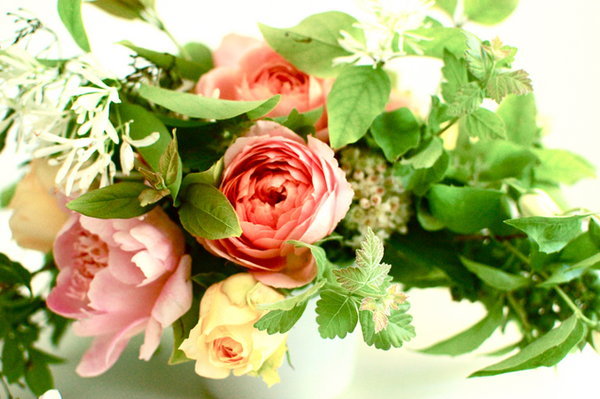 Recipe no. 2
These gorgeous coral-hued arrangements features pink garden roses that are blown open.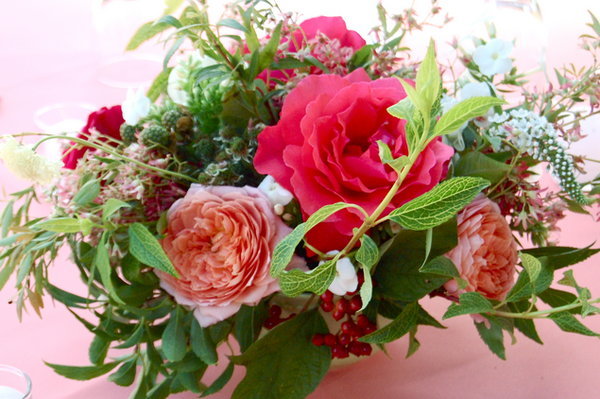 Recipe no. 2
We added white phlox, mint, bay leaves, veronica, white scabiosa, blackberries, cranberry viburnum berries and chionthus. The peach garden rose is "Romantike Antike."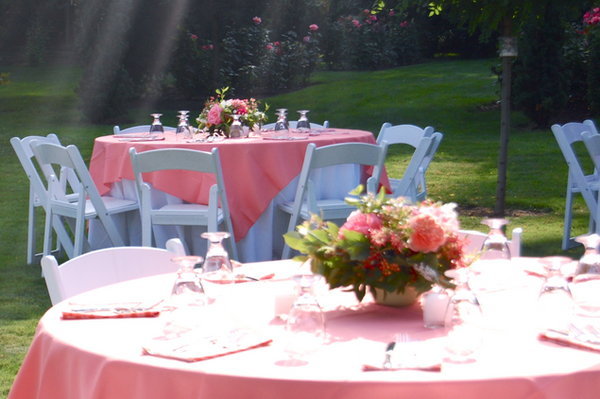 Recipe no. 3
These casual mason jars create a summery, laid-back vibe. We added waxflowers to one, blackberries and dahlias to another, and a mix of red and pink garden roses- including Yves Piaget- and geranium to the third jar.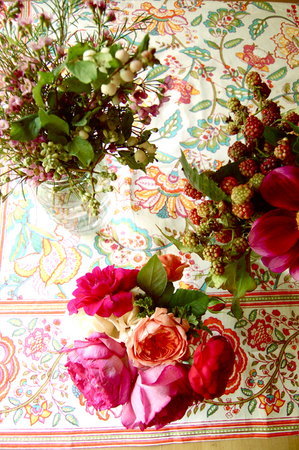 Recipe no. 3
The unripe blackberries are a darling summer twist and a wild contrast to the classic garden rose.