Project and Photos by Erica OBrien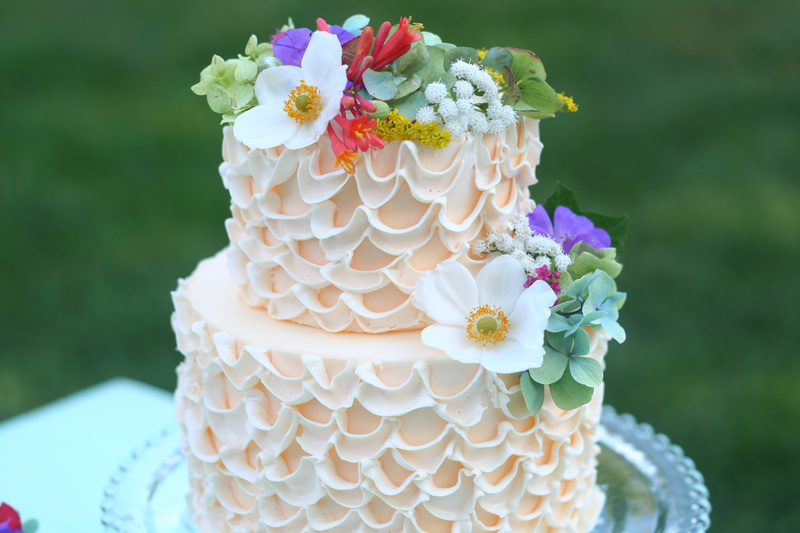 Erica OBrien created this romantic piping technique exclusively for Project Wedding. The look is fabulous for a wedding cake or bridal shower. The best part is it was designed to perfectly imperfect, so it's easy for anyone to master. Wildflowers enhance the look, but are totally optional.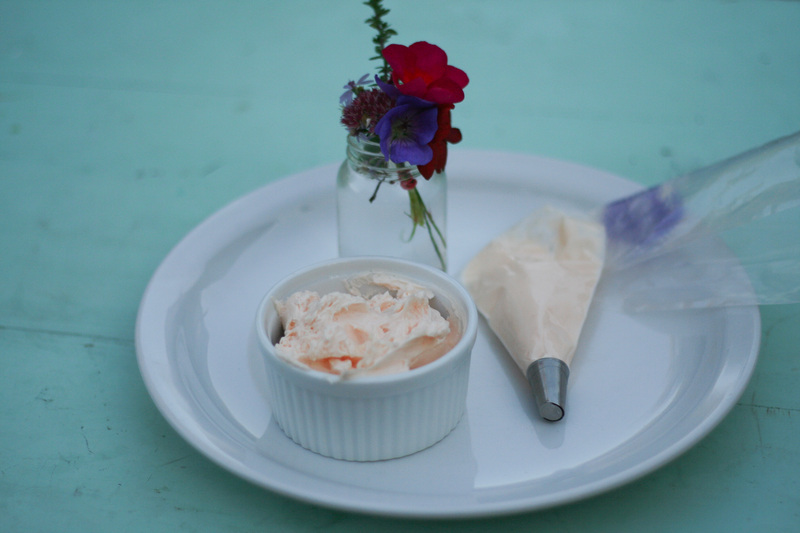 What You'll Need:
Buttercream in color of your choice(Erica used Swiss Merengue buttercream, but if you're using a confectioner sugar-based icing, be sure to sift the sugar thoroughly)
One 12" piping bag
Ateco ruffle tip 401
Fresh flowers (optional)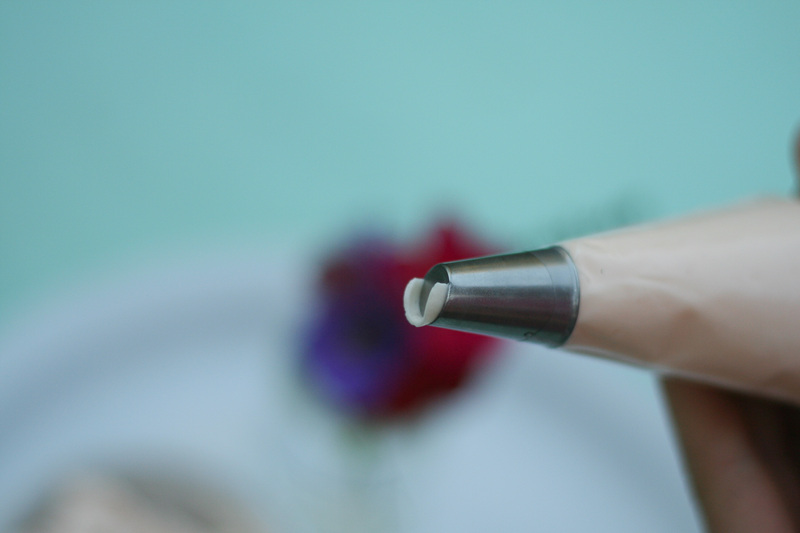 Tip 401 creates an open half-tube shape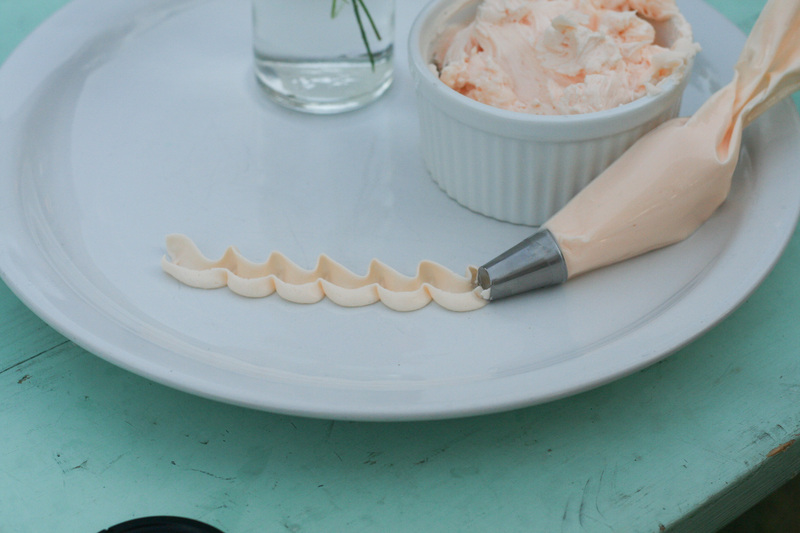 Practice on a flat surface. Hold the tip at a 45-degree angle to your work surface and squeeze gently in an up and down ruffle motion.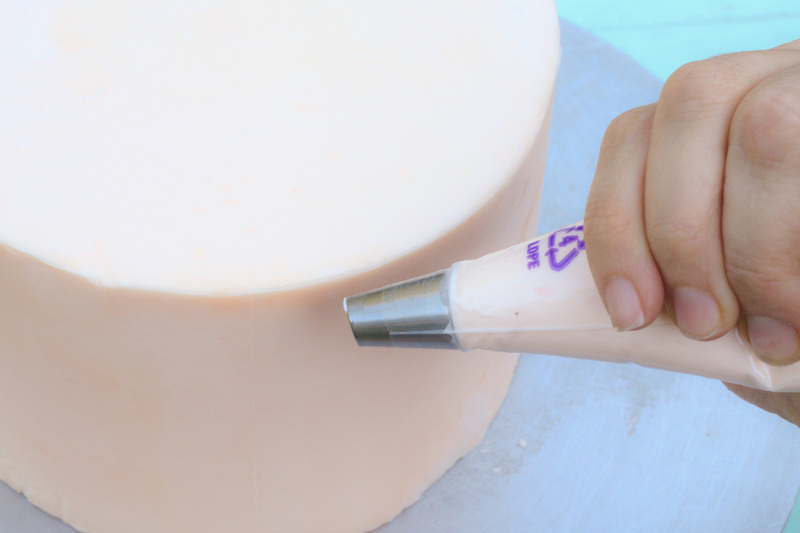 Hold piping bag at a 45-degree angle to cake, with tip opening facing cake. Hover slightly above cake surface and begin gently squeezing buttercream out.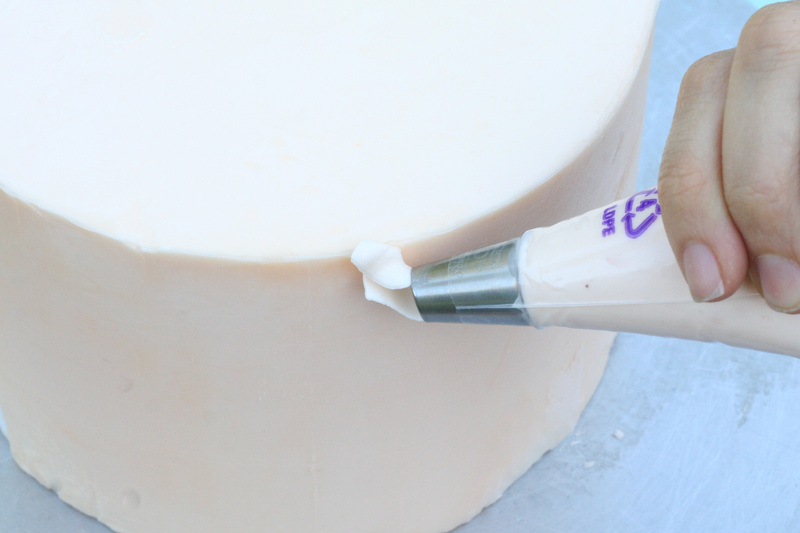 Once buttercream makes contact with cake, continue squeezing gently and evenly but begin motioning to create a crescent, or small swag, shape. For this step, tip should still be hovering above cake surface and should not come into contact with cake.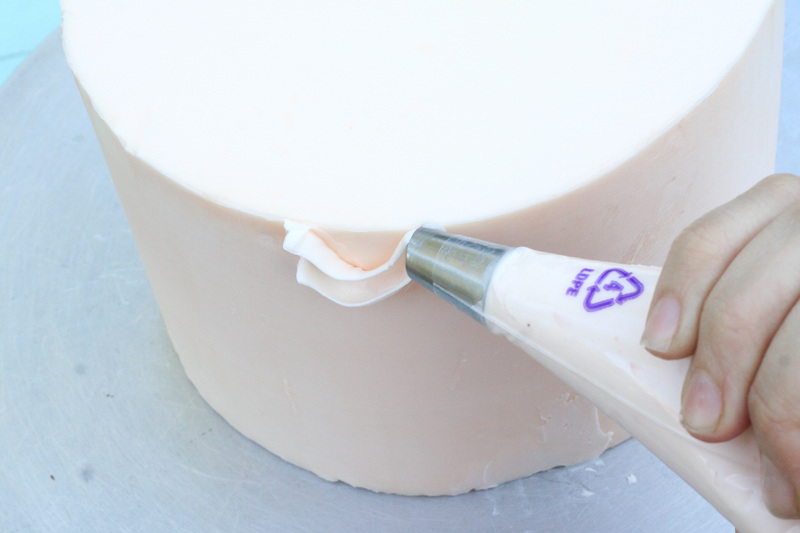 Attach first swag to cake by gently touching cake surface.
Continue motion creating swags all around top fifth of cake side.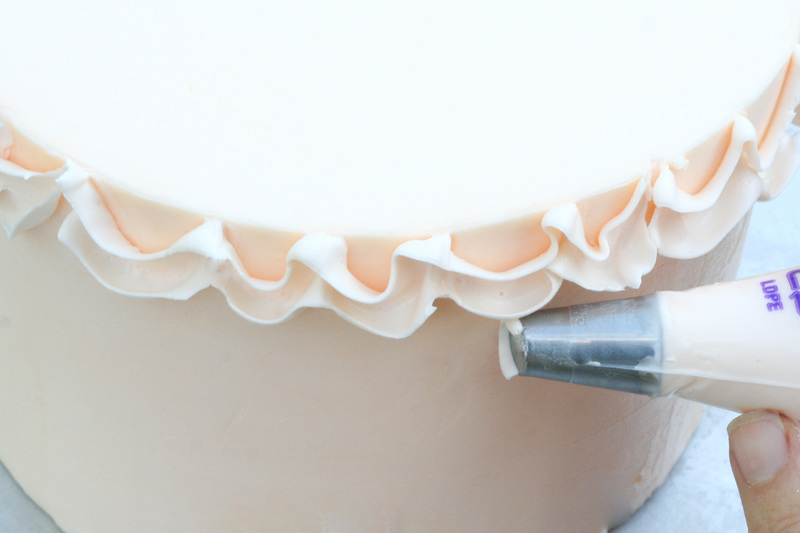 Once first row is complete, offset next row by beginning at center of swag from first row.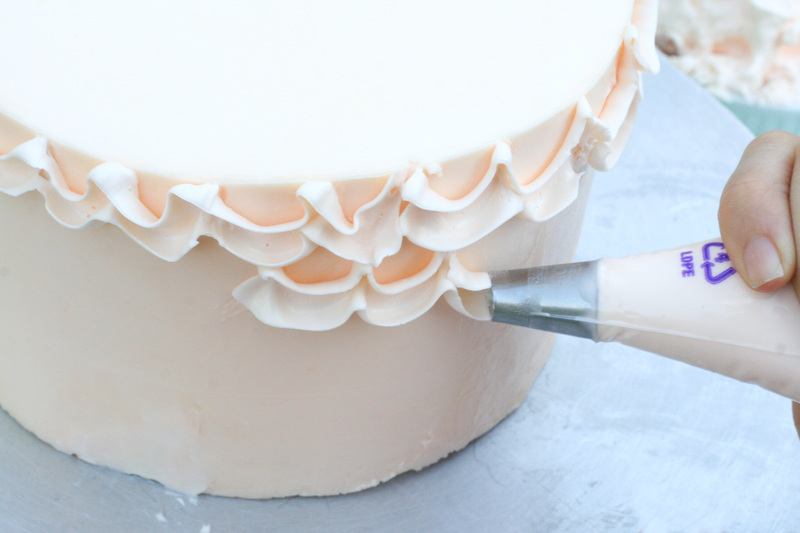 Continue with this row, ending and beginning each swag at the center of swag from row above. Continue until entire cake is covered, five rows total.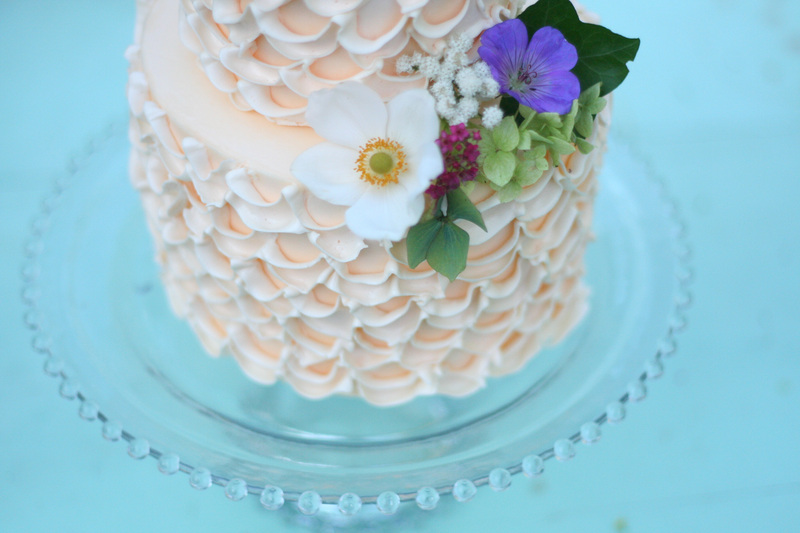 Optional: Arrange fresh flowers on top and sides of cake.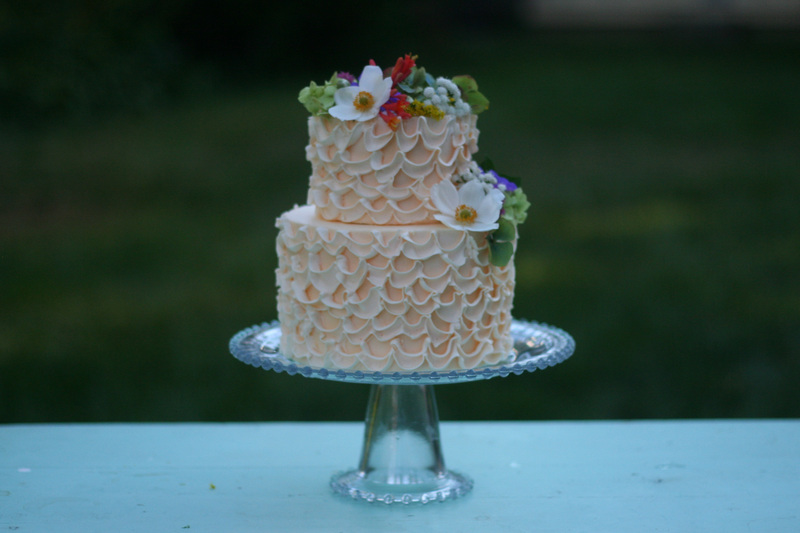 Ta Da!