Photos by i am baker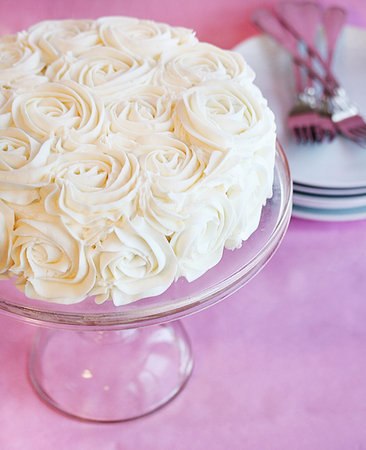 Amanda from i am baker shares her gorgeous rose cake secrets with us - which all starts with whatever type of cake you desire and lots of buttercream frosting.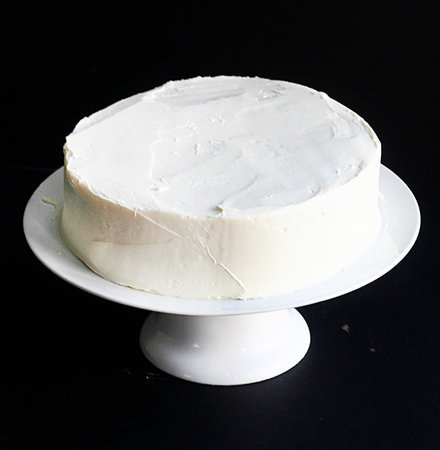 Put your 1M tip (or any large open star tip) into the pastry bag then fill it up with buttercream frosting. Note: You will need lots of frosting for this one!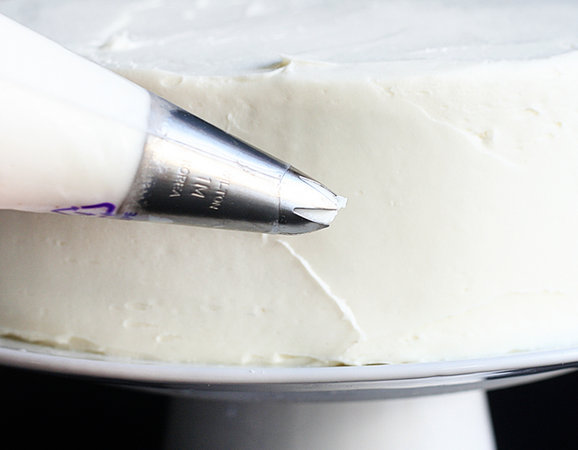 To make your rose, start in the center, then slowly move your tip in a circle around the center point. Amanda wanted a single rose to span the side of the cake so she looped around my center point twice. Try to end in the same place each time.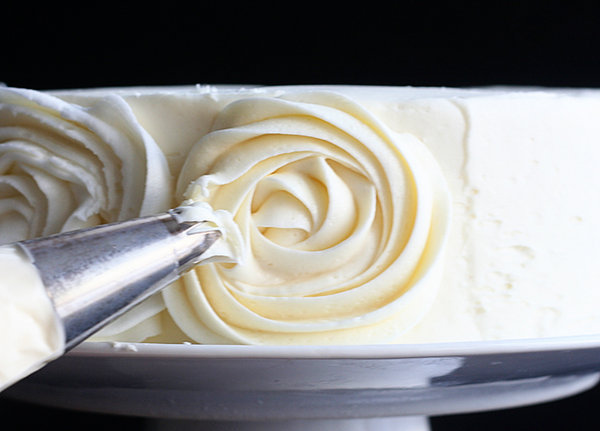 Have FUN with it! Those roses are so forgiving. But if you find that you really dislike how they are turning out, just scrape them off and start over!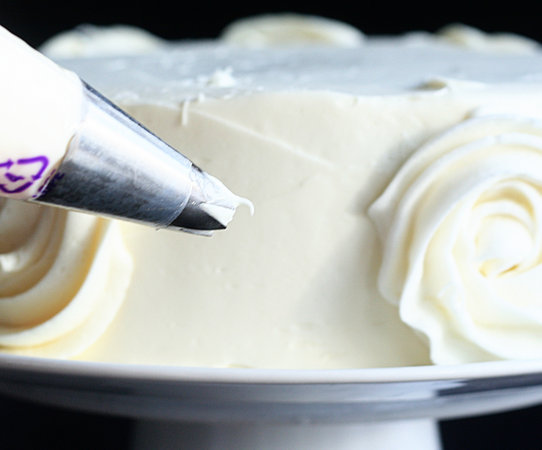 Go all the way around the cake and complete with one last rose.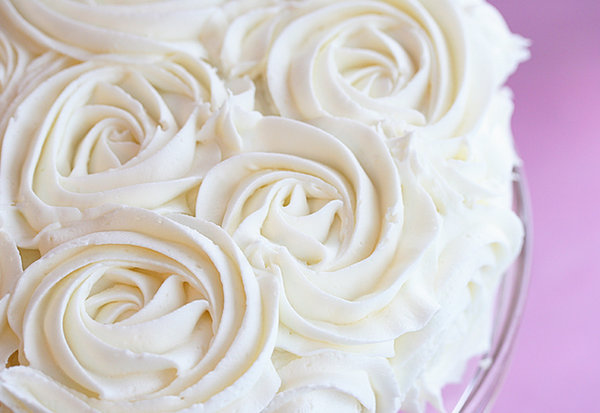 Put your cake in the fridge after you are done with decorating to help them set up and retain their shape.
This fancy rose cake has a vertical layer interior.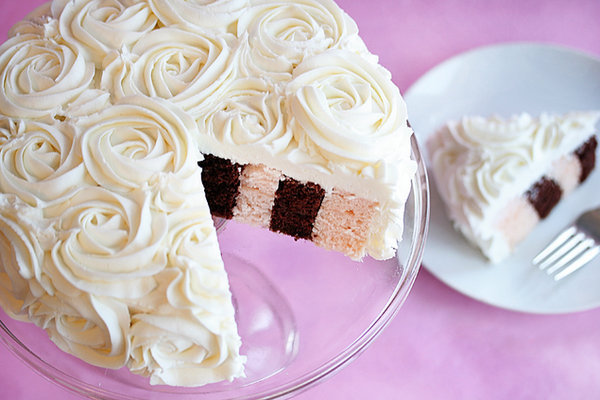 Amanda from i am baker actually made two separate cakes and assembled them into the vertical layer pattern.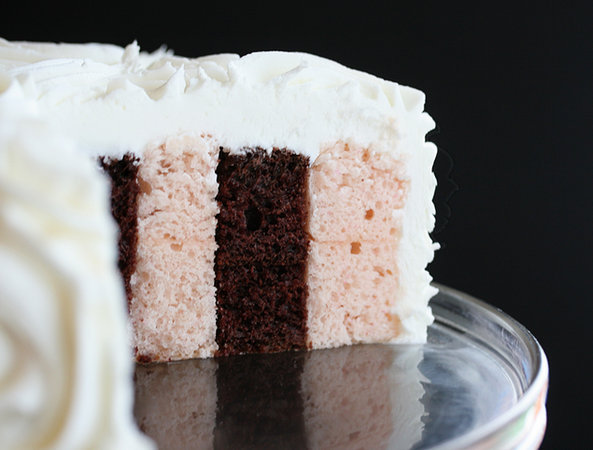 Bellisimo!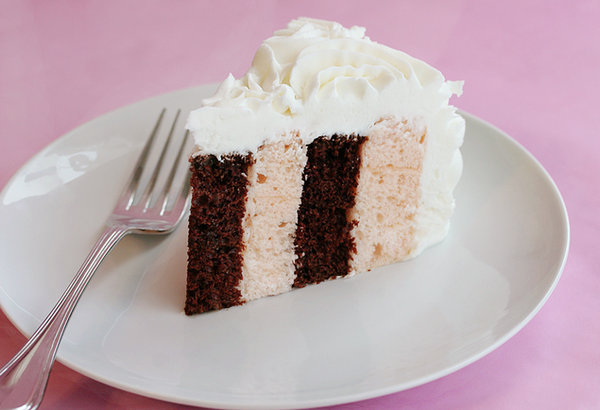 Save a piece for us, please.