By: Danyelle Mathews
This striped ruffle bunting is darling and very easy way to adorn your cake! 
You will Need: A fabric strip (mine was 1.5"x15"), two wooden skewers, a sewing machine, thread, and optional mini bunting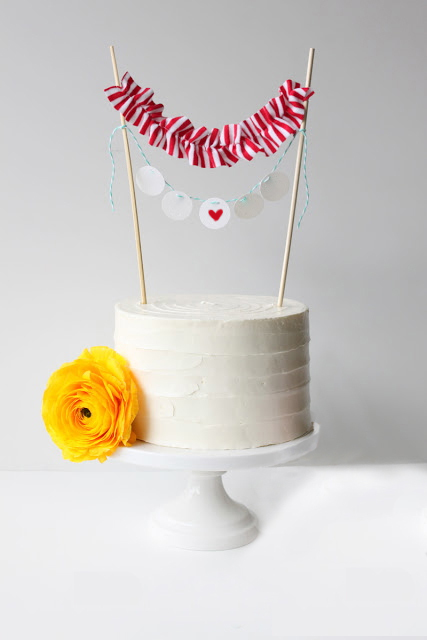 Step One: To begin, sew a simple basting stitch down the center of your fabric strip. My strip was 1.5"x15".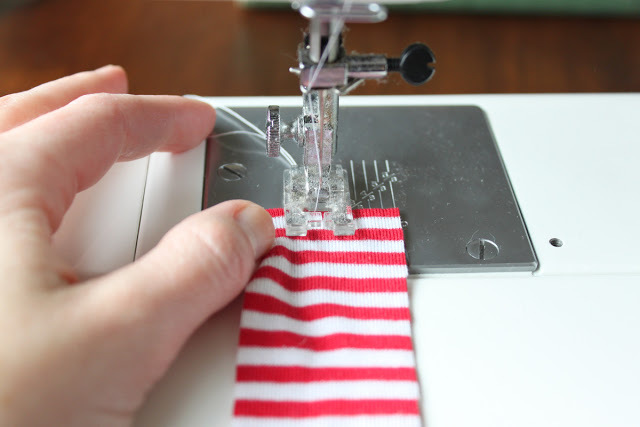 Step Two: Then, tie the thread at one end of the fabric strip into a knot.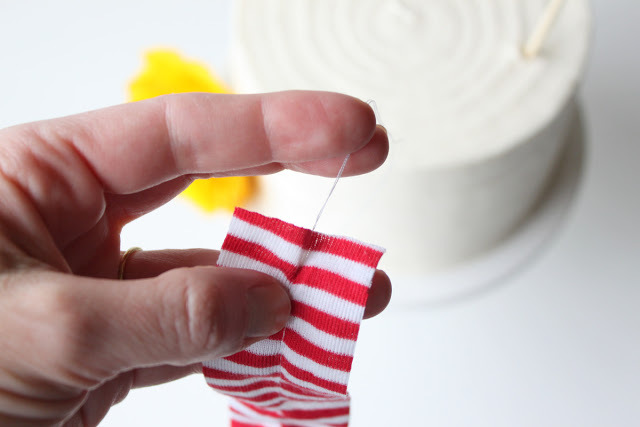 Step Three: Flip the fabric strip over (to the end that hasn't been knotted), hold one of the two threads in your hand and gently pull, gathering the fabric. When the fabric is gathered to the desired length, tie the two loose threads together.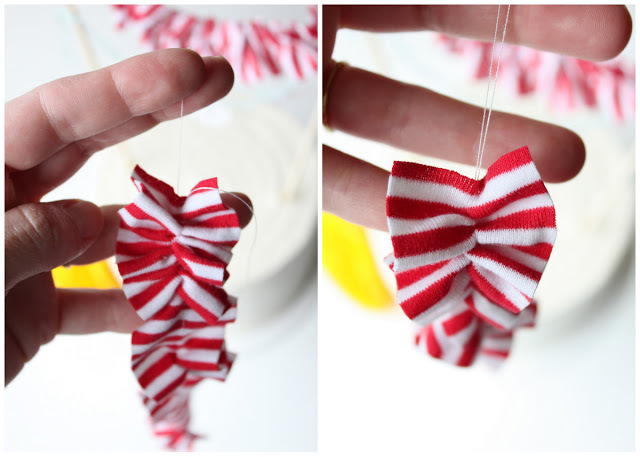 Step Four: Use the threads to tie your ruffled fabric banner to two wooden skewers.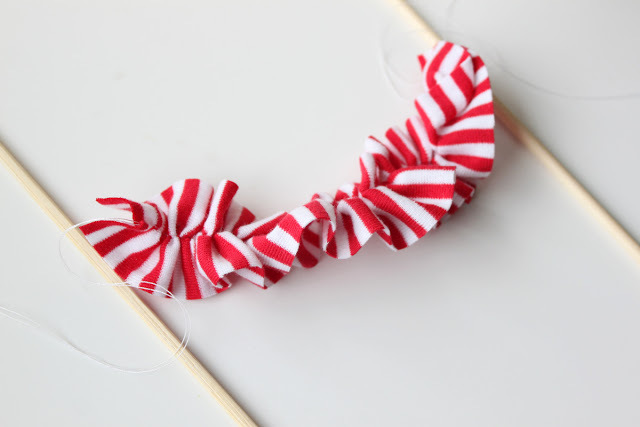 Step Five: If you like, add a little mini bunting for extra adorable-ness!