Photos By: Mary Swenson
Paperwhite bulbs are super easy to grow, and produce tall, upright green stems topped with petite, white flowers. Nestled in a bed of pretty pebbles inside a mini vessel, ready to get growing, these bulbs can also be a sophisticated, rustic wedding favor. Here's how to put them together!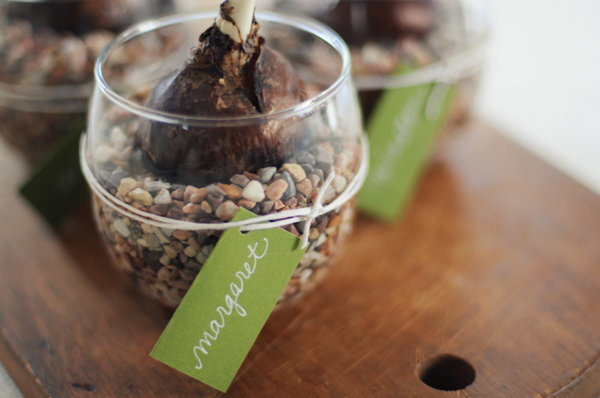 Materials & Supplies:
Paperwhite bulbs are just the right size to fit inside inexpensive glass votive holders. Small pebbles (available at craft stores or garden centers) are all you'll need to plant the bulbs, and they look lovely inside the glass. Gather together cardstock, a nice pen, a hole punch, and twine for the tags.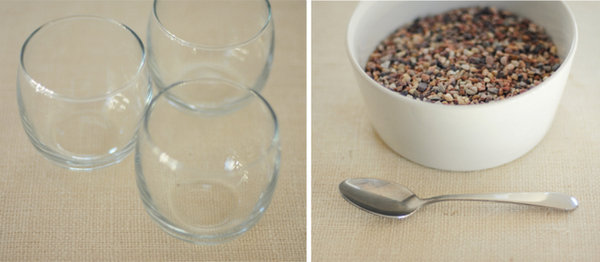 To start, fill the votive holders about 3/4 of the way full with pebbles.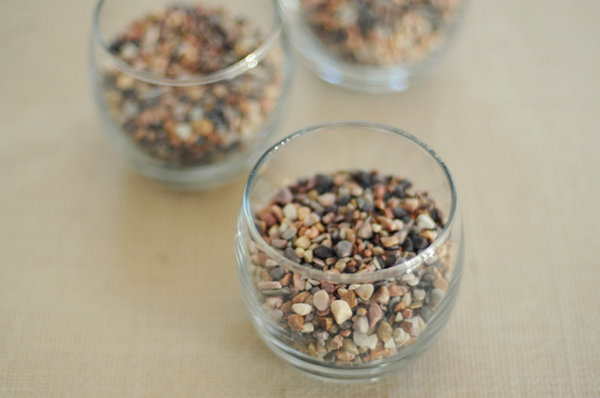 Paperwhite bulbs are available at garden centers in the fall and via the internet. You'll need one bulb per favor; store them in a cool, dry place until you're ready to use them.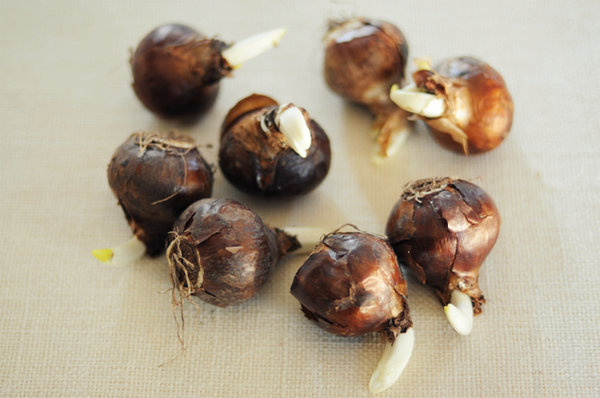 Place the bulb root side down inside the votive holder, and gently push it down into the pebbles, so that the top half of the bulb is exposed. Fill with water so that the water level comes right to the base of the bulb.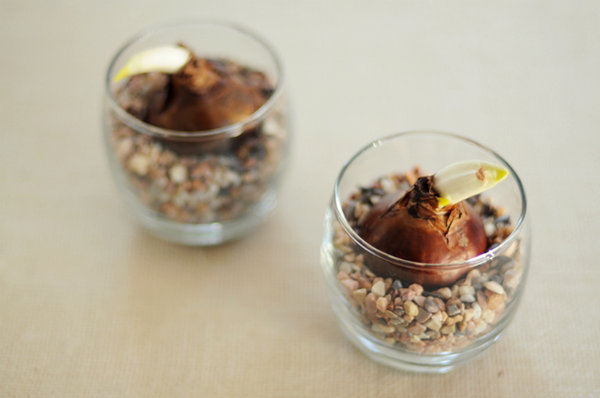 Make simple paper tags to personalize each favor with guest names, and include instructions on how to care for the bulb inside.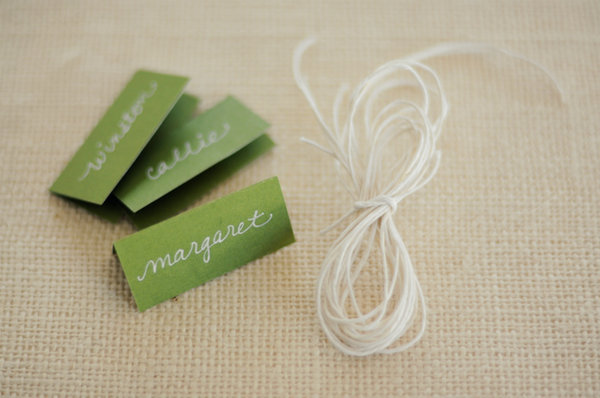 Punch a small hole in the corner of each tag and feed a long piece of twine through the hole. Wrap the twine around the votive holder twice, keeping the tag to the front, and make a knot. Trim the ends of the twine.
Once the bulbs are planted, keep them in a cool, well-lit place, away from heat and out of direct sunlight. Keep the water level consistent.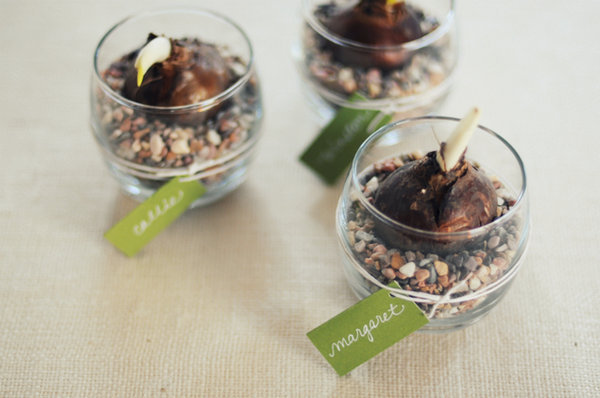 Display the favors clustered together on a table, or leave one at each place setting as part of your table décor. These lovely little bulbs will bring a smile to your guests' faces, and in a few weeks they'll have a pretty flower to remind them of your wedding day!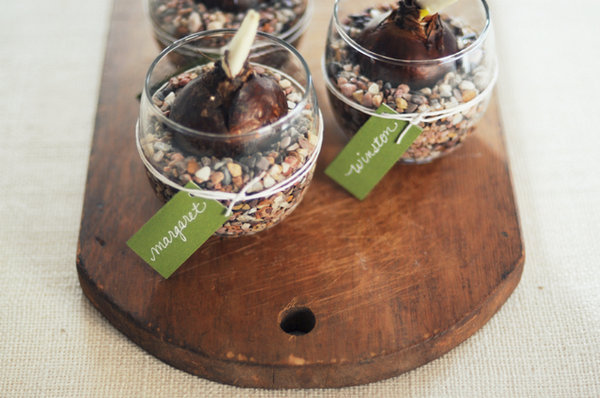 Photos By: Mary Swenson