Project and Photos by Erica Obrien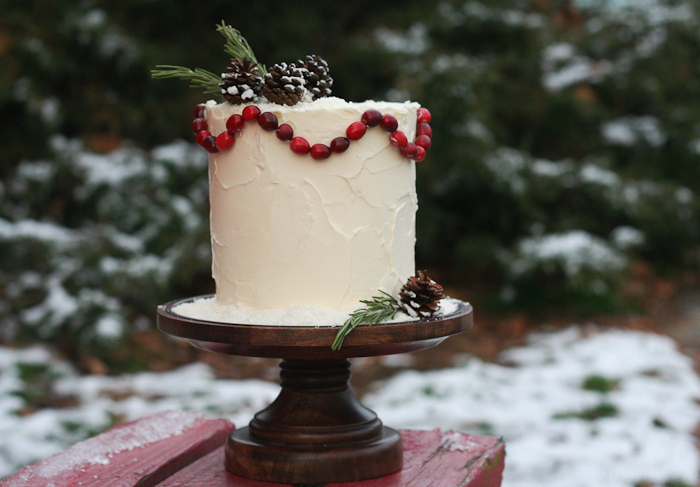 This cake would be perfect for an informal wedding. You can either make your own cake or purchase one. The decor is composed of easy-to-source materials, many of which can be found in the local supermarket. The quantities of supplies needed will depend on the size of your cake. Here, we use a 5" diameter cake.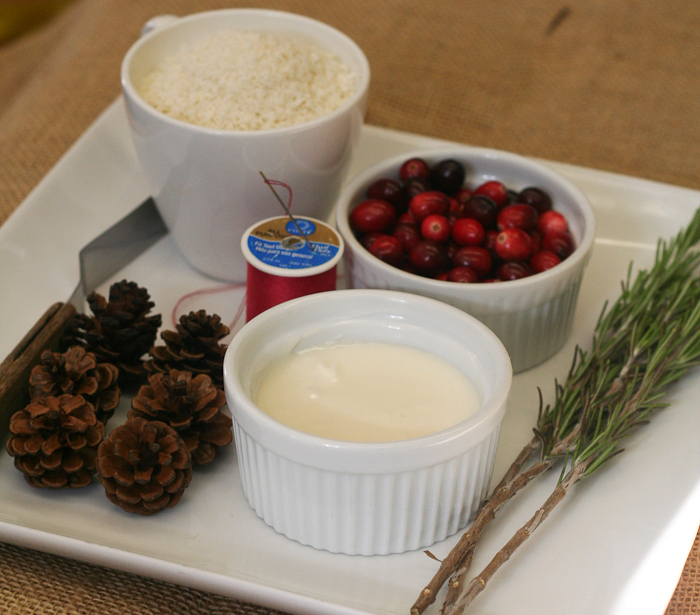 What You'll Need:
Finely grated coconut
Cranberries
Fresh rosemary sprigs
Royal icing
Mini pine cones
Small icing spatula
Needle and thread
How To: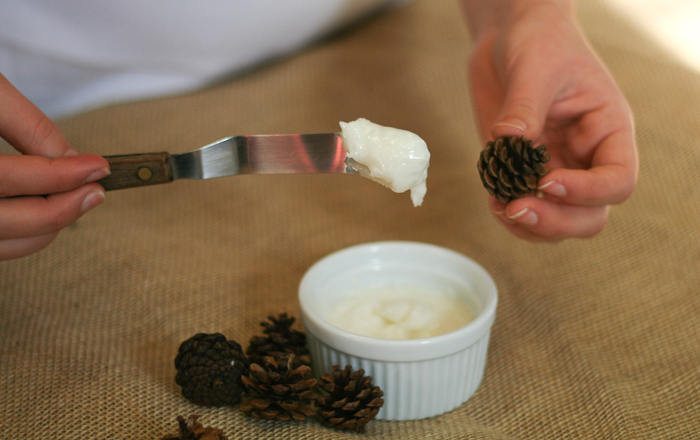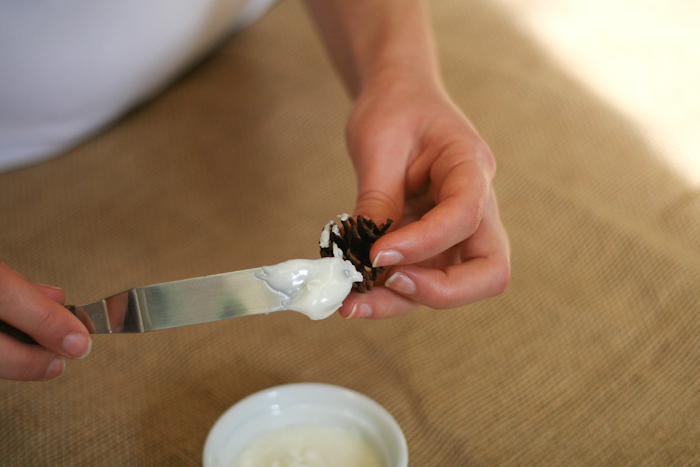 Dip icing spatula into royal icing.Gently spread icing on pinecones to resemble look of snow. Set aside and allow to dry.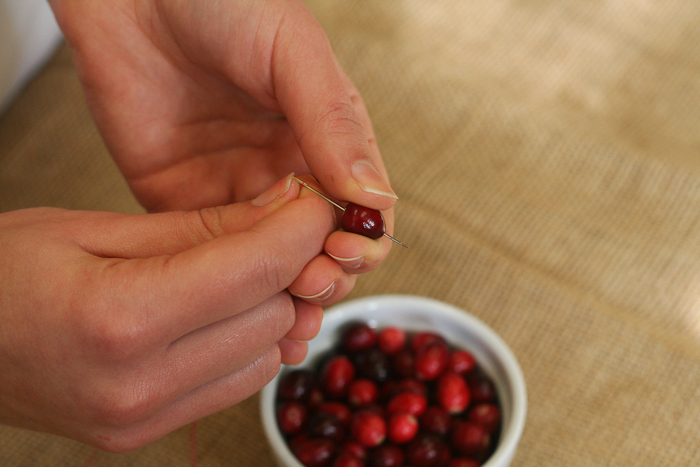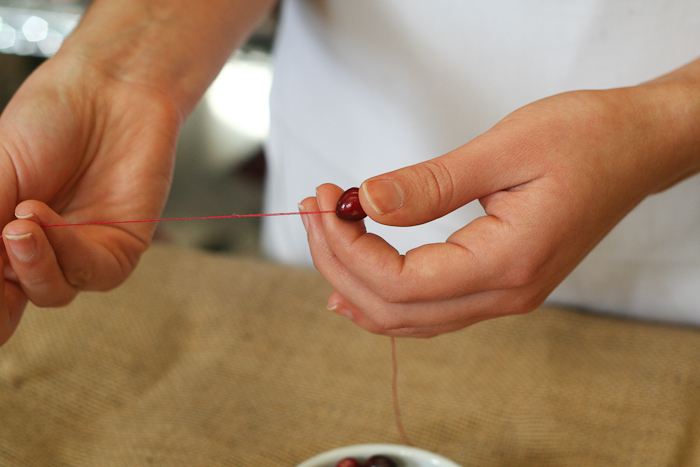 Carefully insert threaded needle with knot on end into cranberry. Pull needle out other side.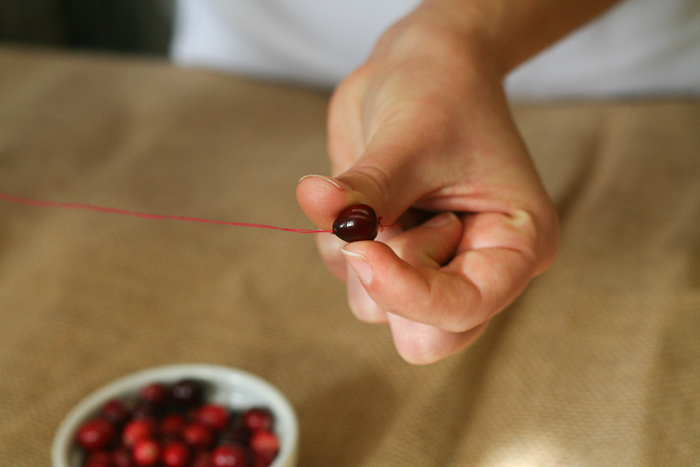 Pull cranberry down entire length of thread until it meets knotted end.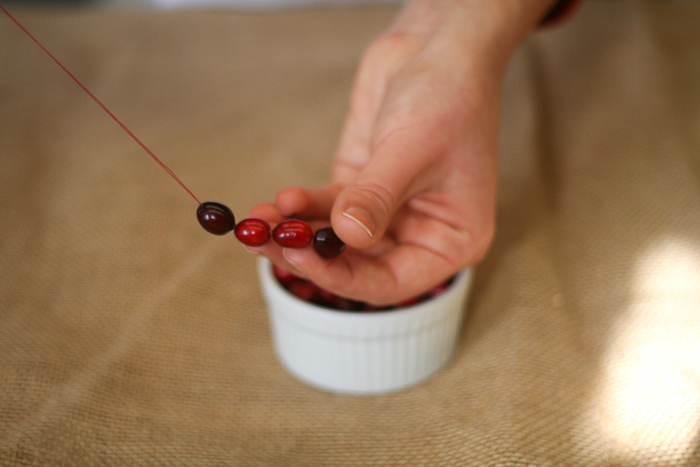 Continue until you have strung enough cranberries to make a garland for entire cake.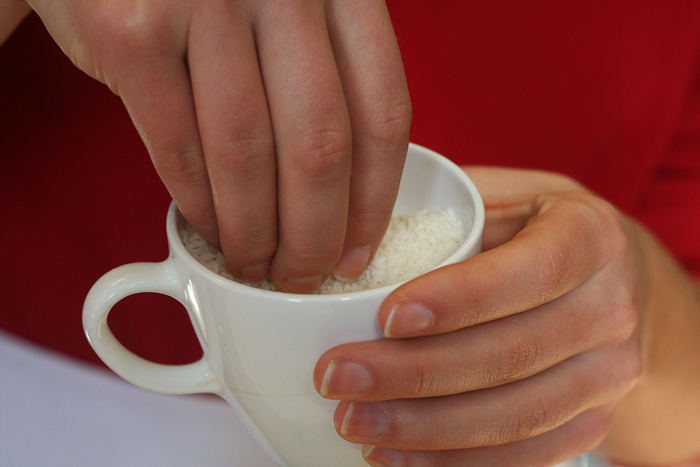 Take a large pinch of grated coconut in one hand.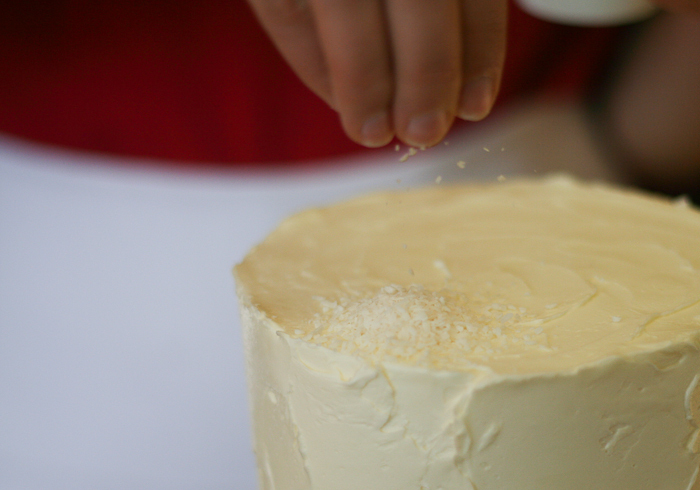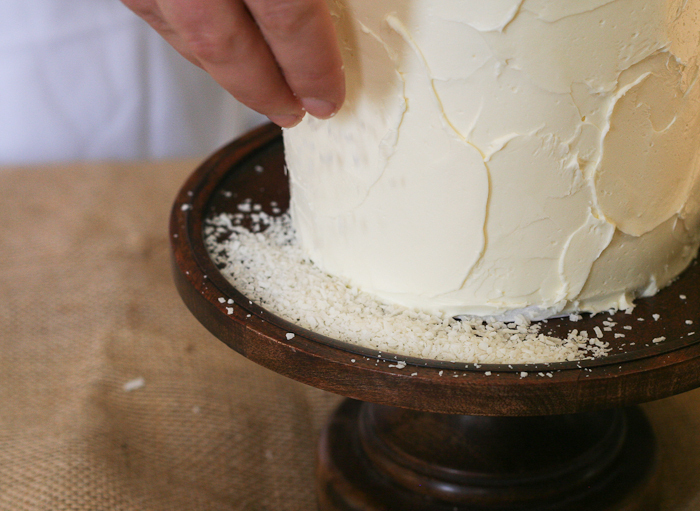 Carefully sprinkle coconut in mound on top of cake and all around base of cake to resemble snow.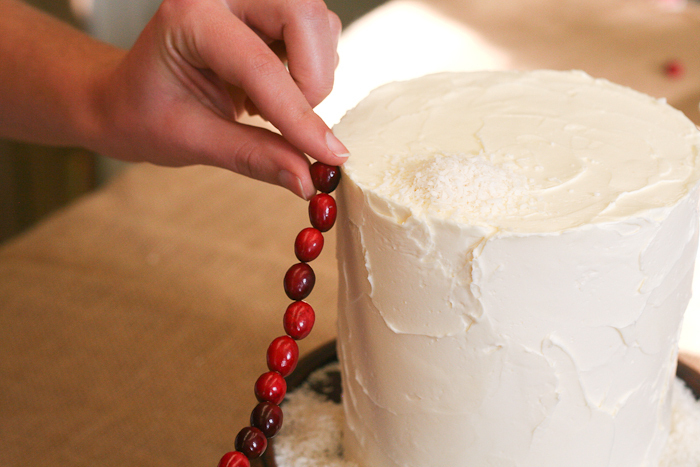 Starting at back of cake, gently press cranberry into buttercream.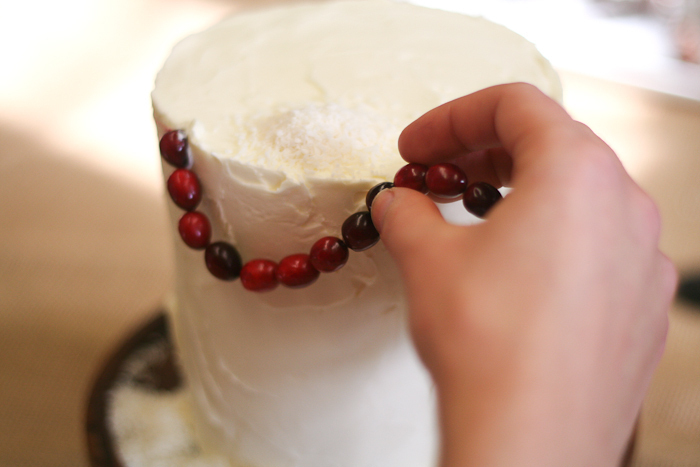 Allow to drape slightly. Press cranberry at end of drape into buttercream. Repeat all around cake.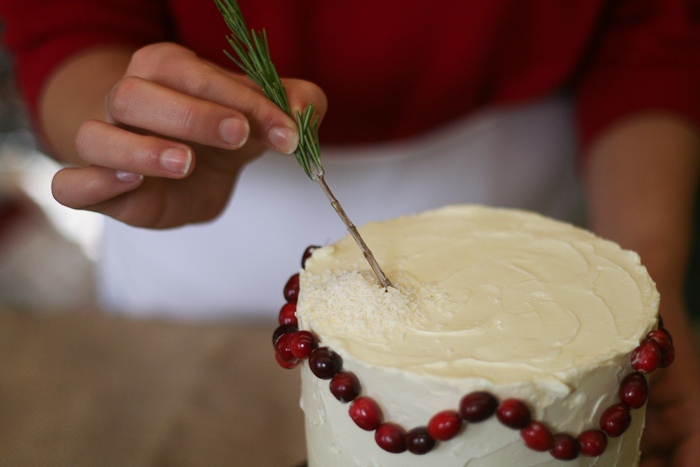 Insert rosemary sprigs into top of cake.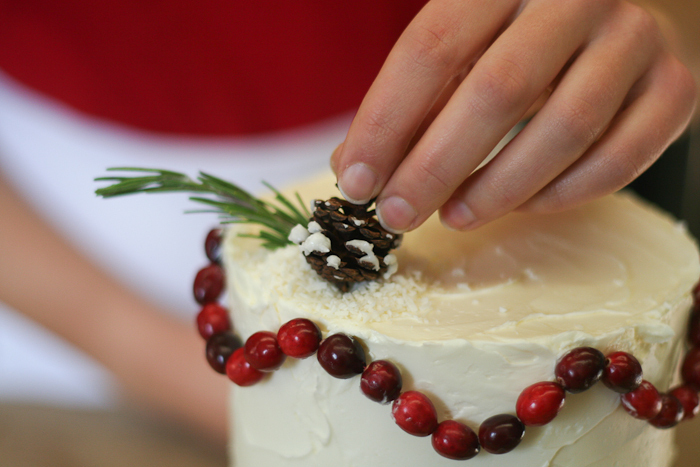 Carefully arrange pinecones.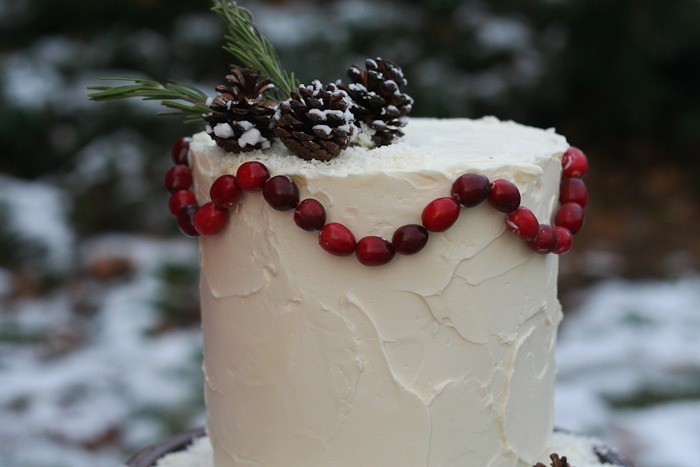 There you have it!