Project By: Victoria Hudgins
Photos By: Prokopets Studios
Warm Fall Décor: The further we step into fall, the more we are lead towards cozy fabrics and décor that evokes warmth. Engraving wood is a perfect way to bring the feeling of fall to life in your wedding, and it's easier than you'd think!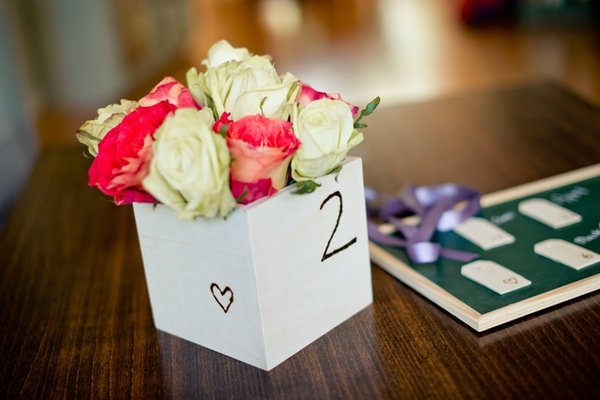 Floral Centers & Escort Cards: Here we'll show you how to make engraved centerpieces and matching wooden escort cards.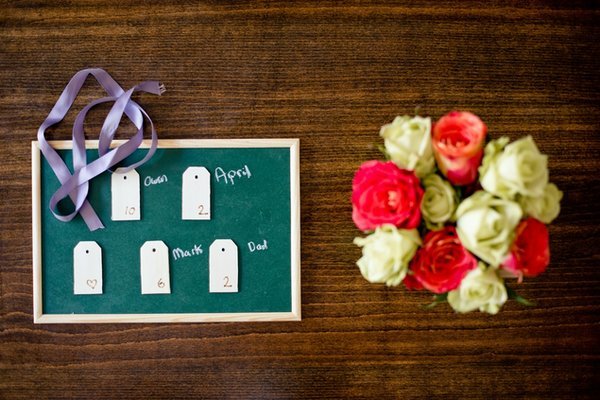 Materials:
A simple wood engraver (available for under $20 at Michaels).
Wood to engrave, buy or make your own wooden boxes to hold florals
Wooden seating cards (a stack of 25 is in the dollar section at JoAnn's this season... hooray!)
Small floral foam to place inside your centerpiece boxes.
Directions:
1. Start with a pencil and outline the number or design you would like to make. Erase any misprints until you have a good line to follow. Then, heat up your engraver until you start to see smoke!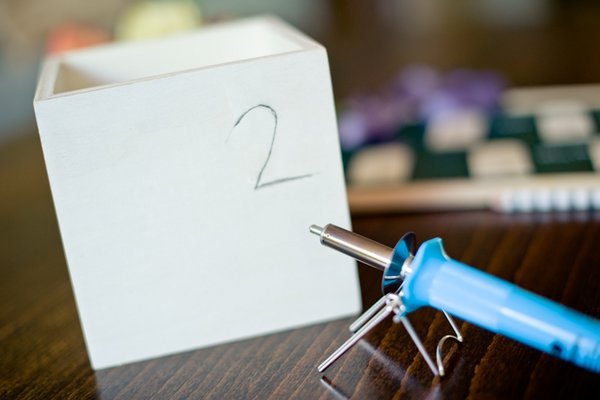 2. Begin tracing your pencil line, or freehand engrave if you are brave. Your will need to press down quite hard to get a deep continuous line. If your line is dotty, simply go over the tracing a second time, pressing more firmly. You should get the hang of it pretty quickly.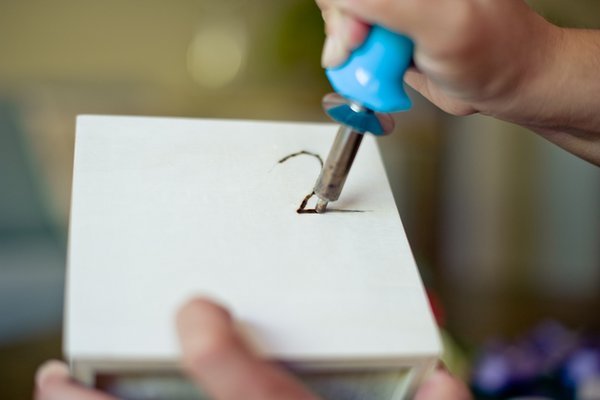 3. Once your engraving is done, wet down the floral foam and place flowers of your choice inside each box.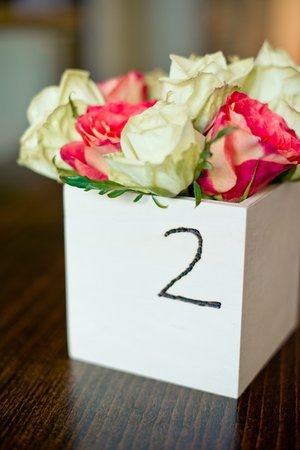 Escort Card Concept: We love the idea of placing the seating cards on a chalkboard surface. Engrave a table number on each wooden tag and write in your guest's name alongside it.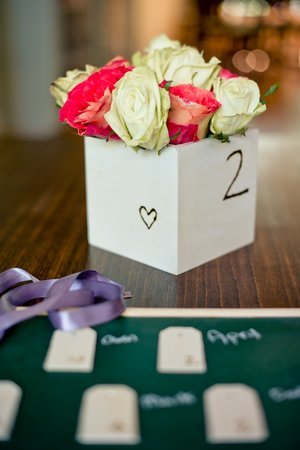 Warning: this new found skill is addicting, you will soon be engraving every piece of wood you can find!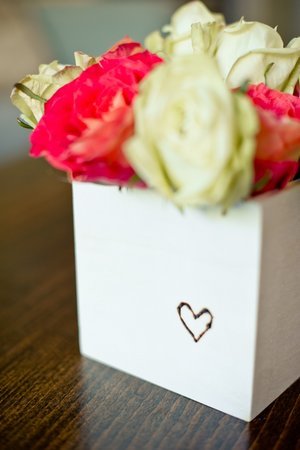 Project By: Victoria Hudgins
Photos By: Prokopets Studios