Photos By Carly Taylor
There is no better way to ensure your guests remember the special day you are planning then to post the date on their fridge!
In lieu of giving them a face photo to stare at for the coming 4-9 months, why not hand off a pretty felt magnet that can grace their kitchen with your love even after you're married!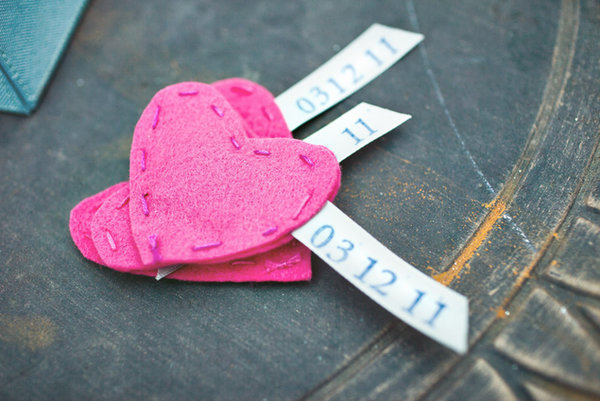 Materials:
Felt
Scissors
Ribbon
A custom stamp
Small adhesive magnets
Embroidery thread
A needle
To Make:
Cut felt (2 layers at a time) in the shape of a heart.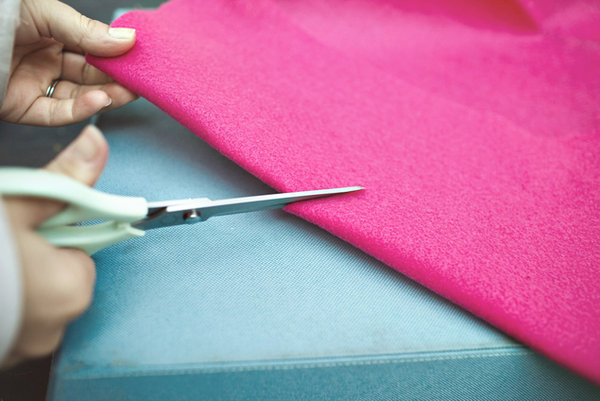 Your hearts don't have to be perfect - the more unique and homemade the better!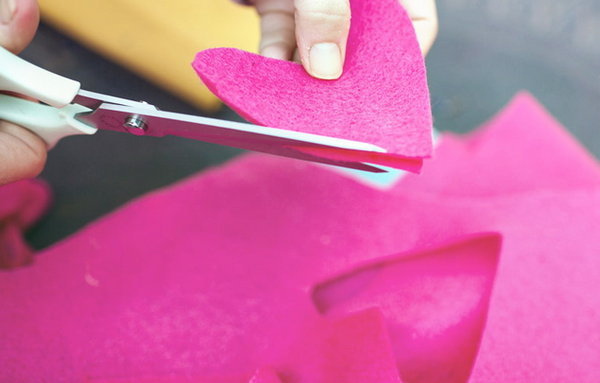 Cut a coordinating ribbon and stamp in your wedding date.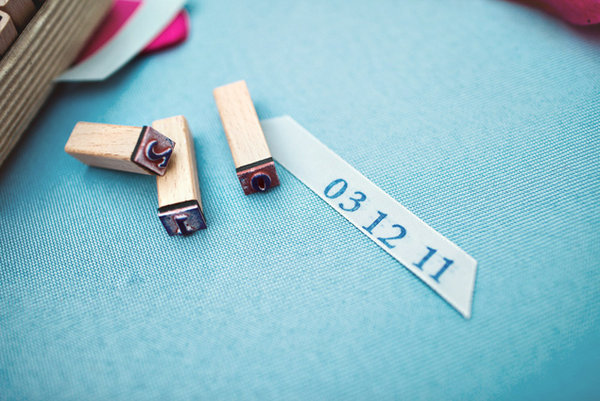 Place the dated ribbon coming out from one side of the heart.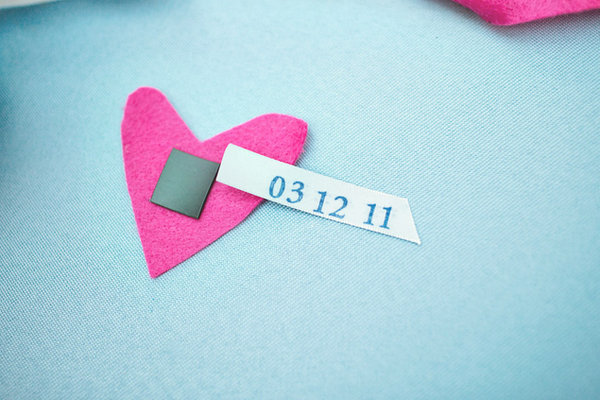 Place the top layer over the bottom and begin hand stitching the heart together using embroidery thread. Be sure to stitch through the ribbon to hold it into place.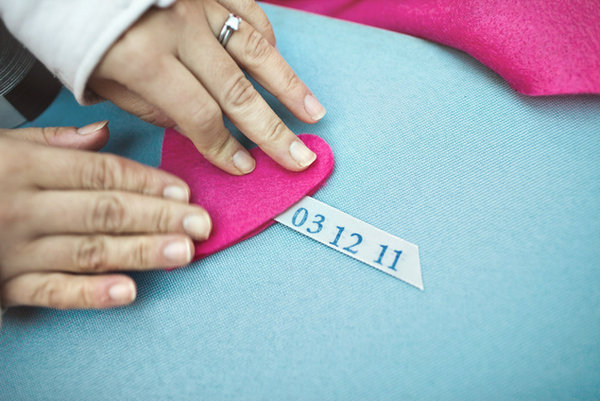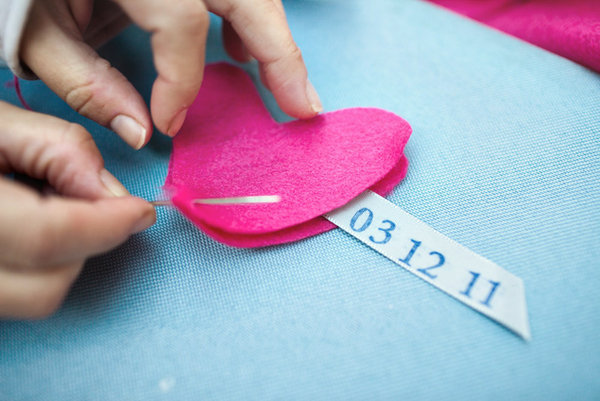 Almost there ...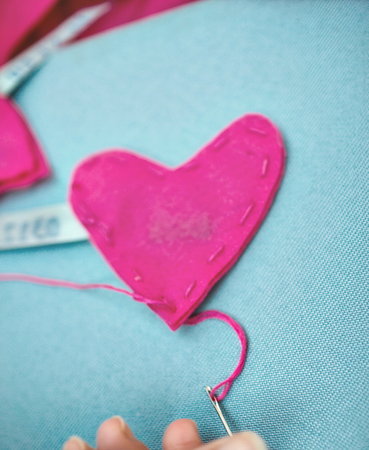 Send off with a sweet announcement to your guests.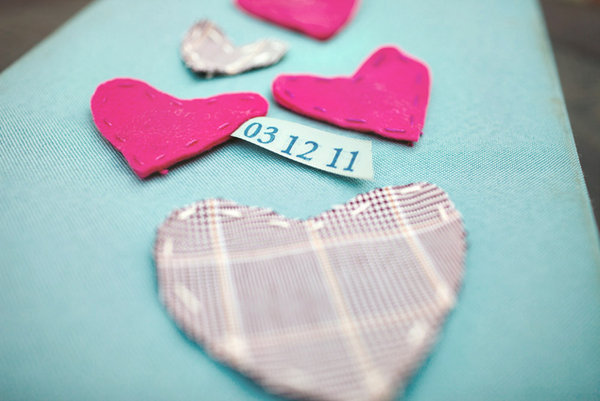 Photos By Carly Taylor