Project by Janie Medley
Photos by Tori of Marvelous Things Photography
This wreath is perfect display at your wedding.  You can use it on the church doors, at the reception venue, and a bonus is that you can take them home to display on your front door. You can also add additional floral and a ribbon if you like.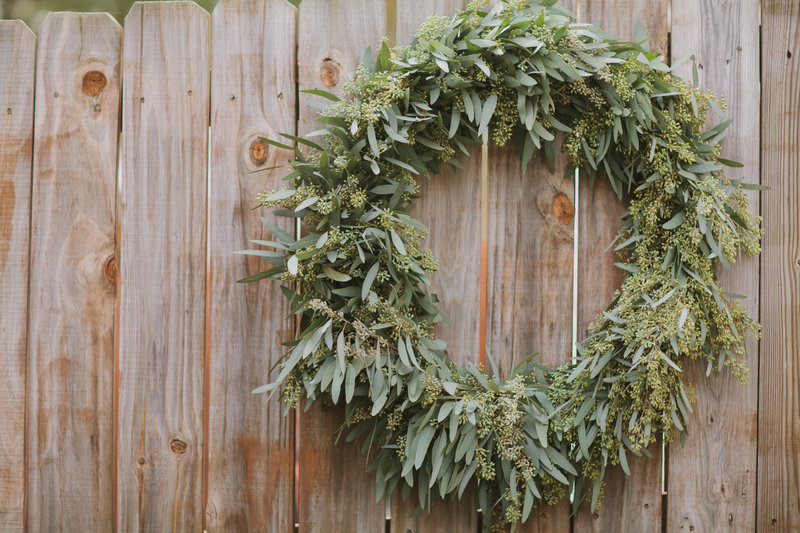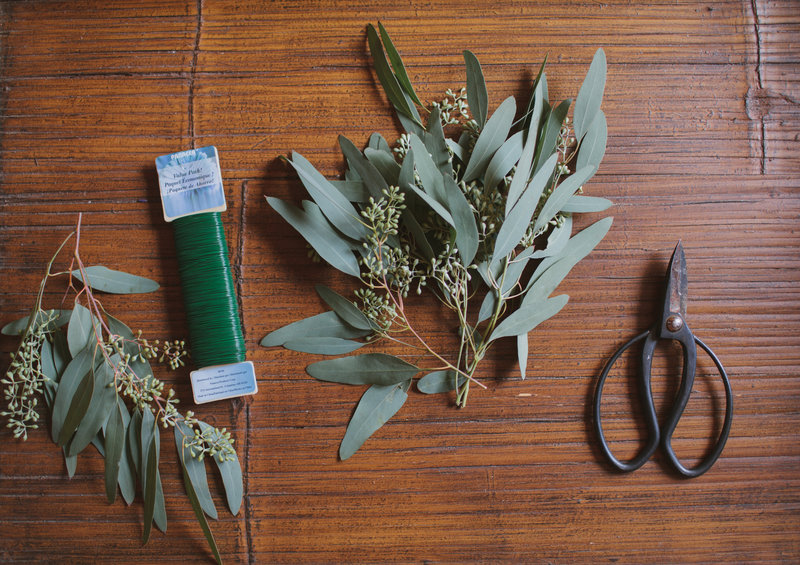 Ingredients: 
Wreath Frame (purchased at the craft store)
3 Bunches of Seeded Eucalyptus
Floral Wire
Scissors
Instructions: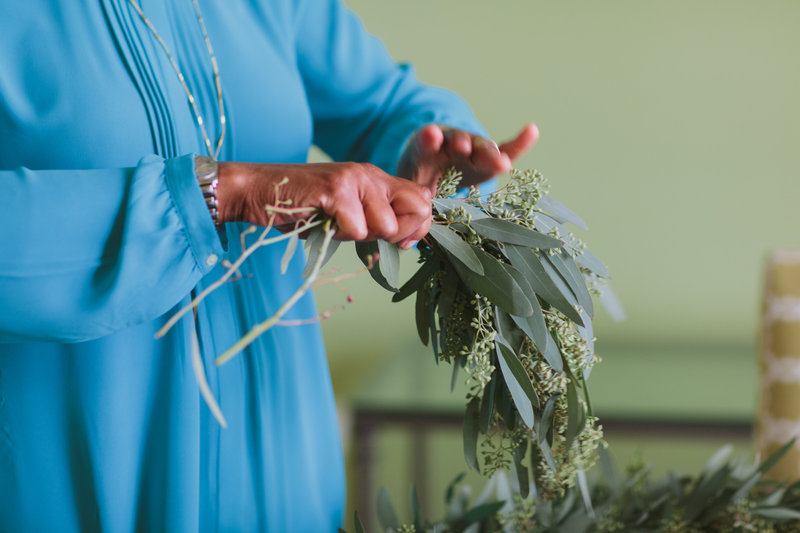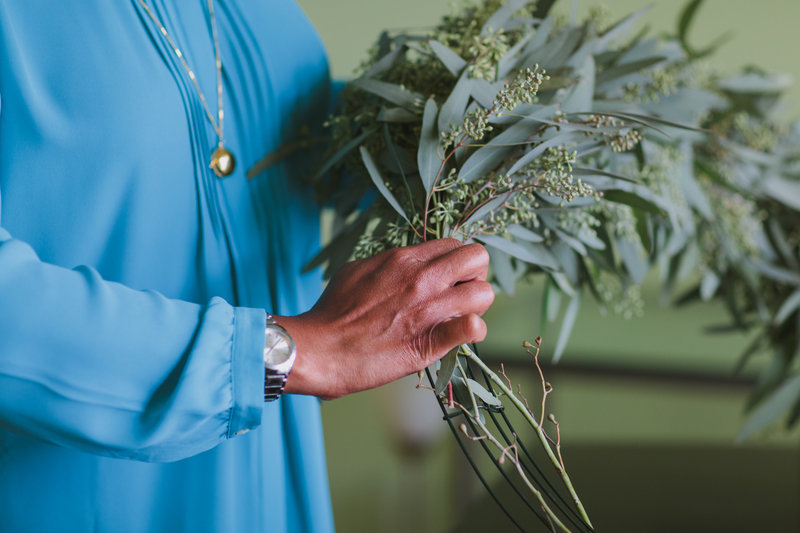 Step One: Start the design by taking 3-4 clippings of the seeded eucalyptus and place them on the wreath frame.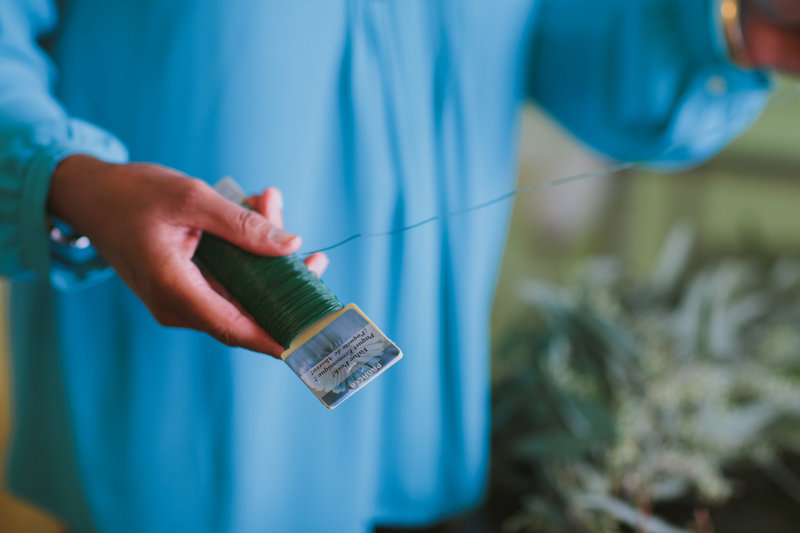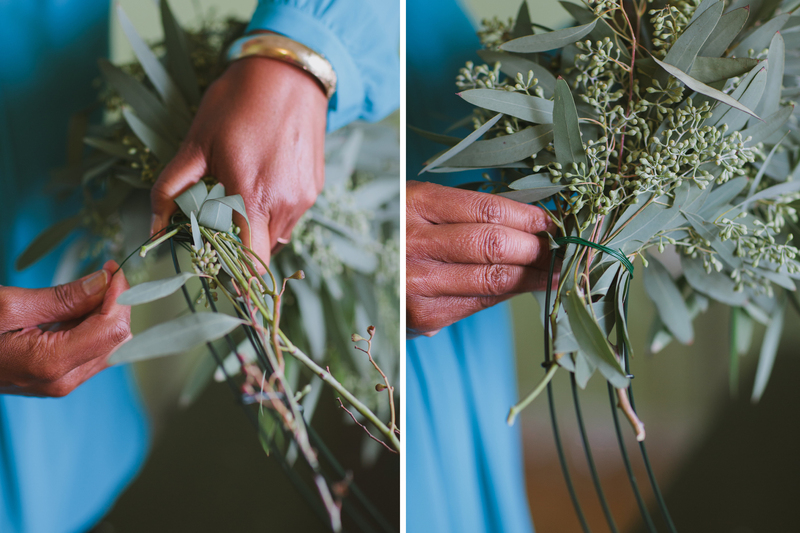 Step Two: Secure the clippings in place with the floral wire.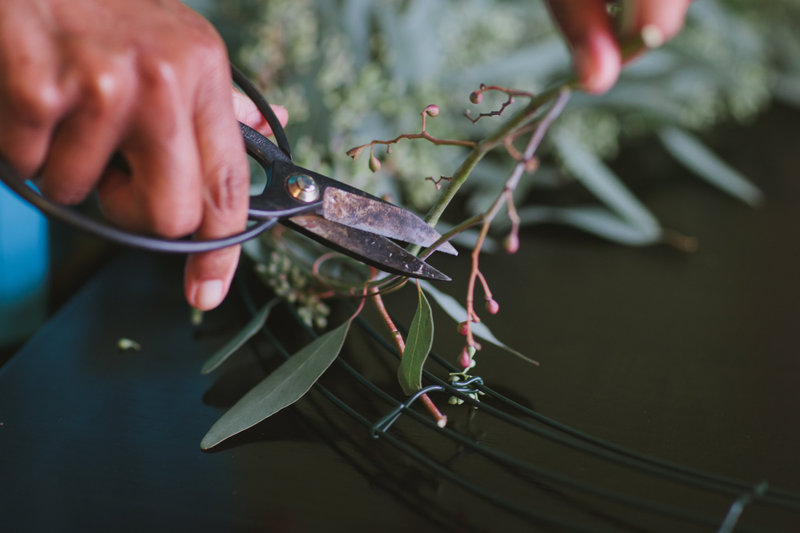 Step Three: Clip the stems of the clippings and continue the previous steps, adding more clippings. Layer the clippings over the wire to hide the mechanics and layer the clippings in the same direction as you continue the process.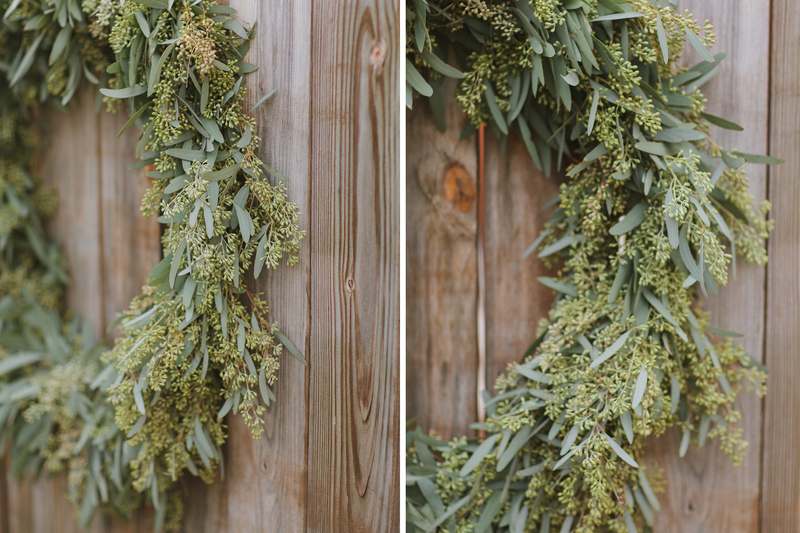 There you have it! A lovely seeded eucalyptus wreath for your special day!