Project By Victoria Hudgins; Photographs By Pictilio
Adorn your favors with sequins and bling using full page fabric stickers and simple cotton bags.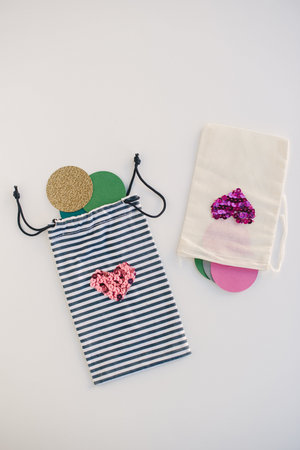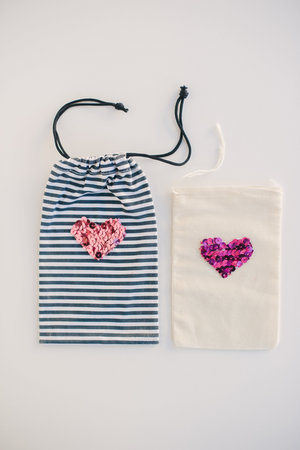 Materials:
Sheets of printable fabric stickers
Scissors
Sequin ribbon
Fabric glue
Simple cotton favor bags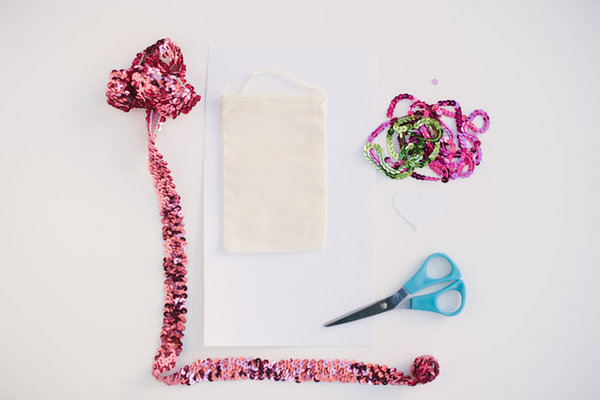 1. Take a punch or scissors to cut out heart templates from the sheets of printable fabric stickers.
2. Using fabric glue and lengths of sequin ribbon, begin gluing and placing the sequins on the hearts in a back and forth motion. Let some of the ribbon fall off each side of the heart for a nice finish.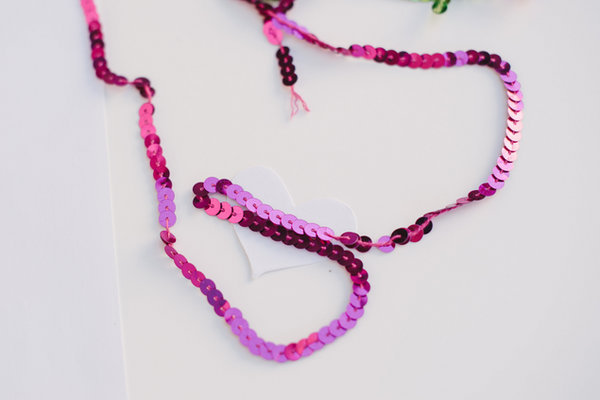 3. Turn the heart over. From the back, trim the ribbon down on all sides.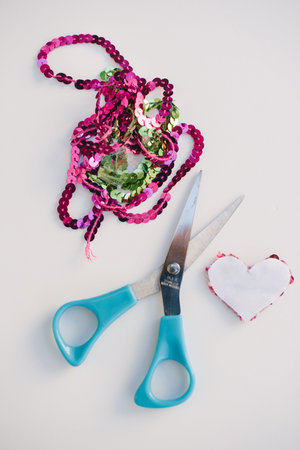 4. Remove the sticker backing and place a sequin heart on each favor bag.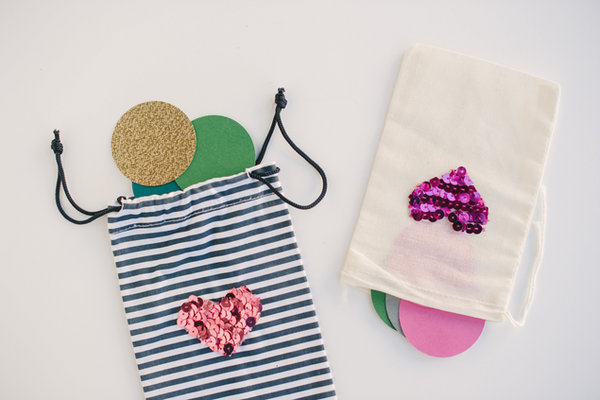 Project By Victoria Hudgins; Photographs By Pictilio