Photos By: Chelsea Fuss
Inspired by springtime, we created these fresh, yet totally inexpensive candy favors!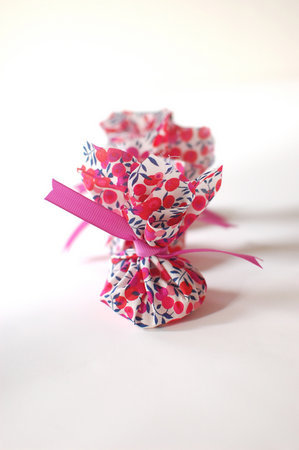 We found adorable bunny rabbit gummies and wrapped them in pretty Liberty fabric! It's the perfect pop of color for white wedding tables.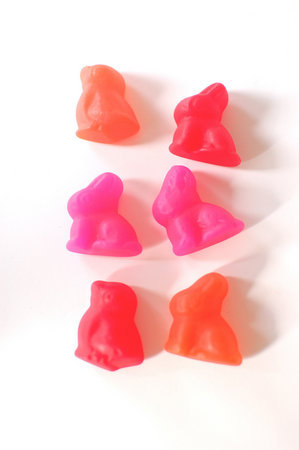 Materials:
Candy
Parchment paper
Pretty fabric with a small, bright print
Ribbon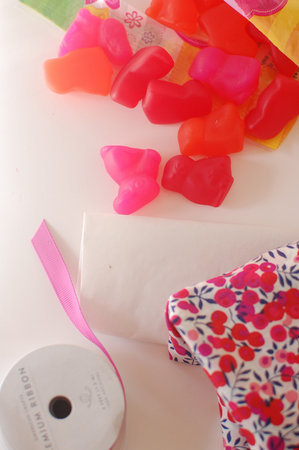 Wrap the candies in parchment.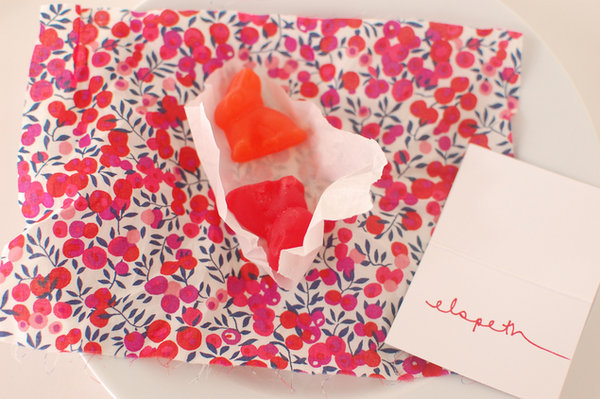 Cut a square of fabric, then wrap the parchment up and tie with a ribbon.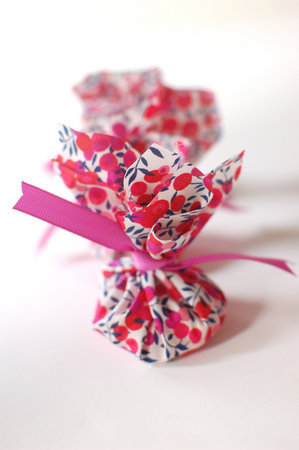 Display them clustered together.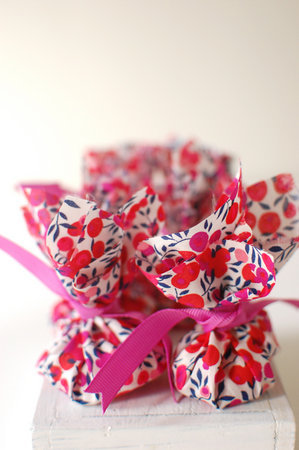 Or place one bag on each plate!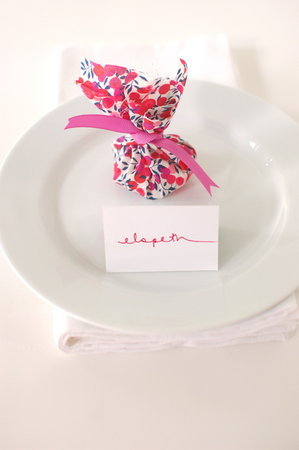 Photos By: Chelsea Fuss