Photo By: Mary Swenson
Succulents are all the rage for weddings and parties, and with good reason: these little plants are not only completely adorable, but they're inexpensive and easy to work into just about any theme.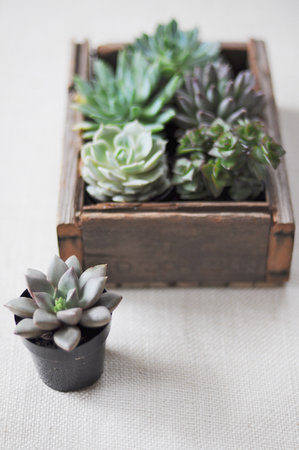 The popularity of succulents has made them available almost anywhere. We purchased ours for less than $3 each at a home improvement store!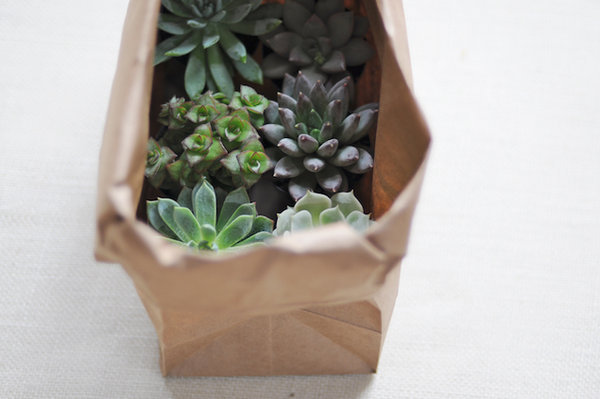 There are many different types of succulents to choose from, and all require the same, easy care: a sunny window, and watering only when the soil is completely dry. We love how interesting different types of succulents look together, so we chose a variety for our project.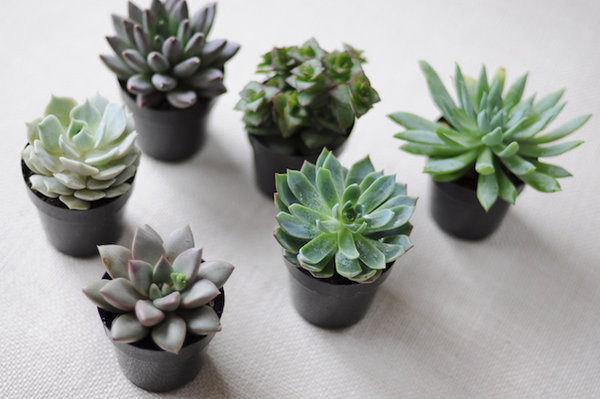 One of our favorite ways to see succulents is when they are paired with neutrals and rustic elements - they add a bit of a modern touch and subtle color to enhance the decor perfectly. We kept things super simple by keeping the succulent plants in their original plastic pots and wrapping kraft paper around each one.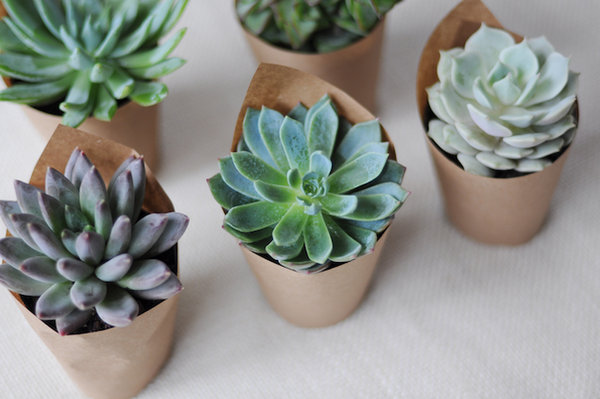 Name tags were tied around each pot with a piece of unfussy twine.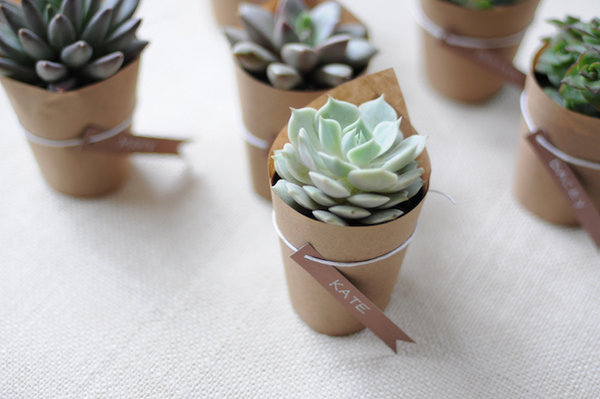 The options are endless for how to display these tiny favors! We love the look of them arranged on a tiered stand...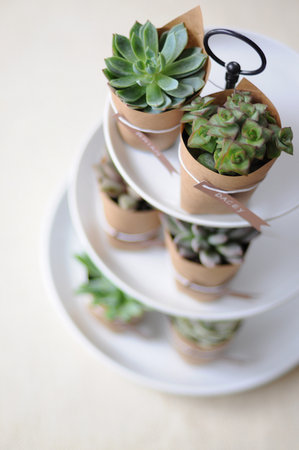 ...or placed at each guests' spot at the table.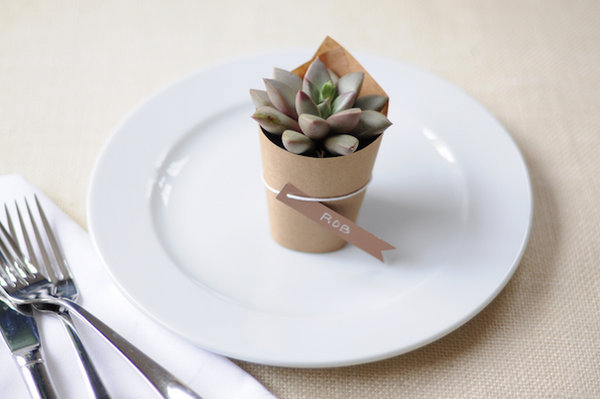 Remove the name tags and cluster the plants on a cake stand placed in the center of each table for an instant centerpiece...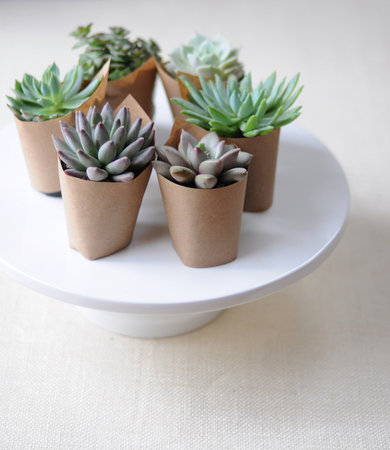 ...or arrange them inside a wooden box for an ultra-pared down and rustic look. Your guests will love to take home these plants as a memento of your special day!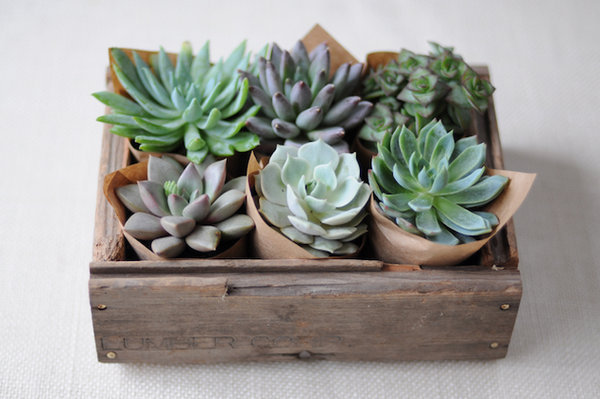 Photo By: Mary Swenson