Project by Janie Medley 
Photos by Tori of Marvelous Things Photography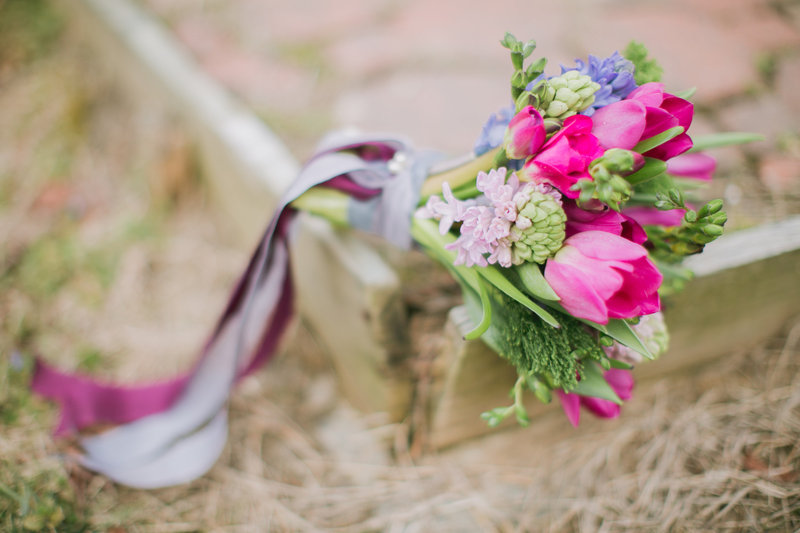 This DIY is to show brides how beautiful a bouquet can be made using grocery store flowers from Whole Foods. The key is to finish the bouquet off with beautiful ribbon! The total cost for the flowers for this bouquet is $40.
Ingredients: 
Hyacinth (I used two bunches, different color palettes) 
Tulips (one bunch)
Freesia (one bunch) 
Trachelium (one bunch)
Ribbon (two different colors) 
Scissors
Floral Pins
Floral Tape
How To: 
Before you begin to put the bouquet together, clean the floral stems, give them a trim, and place them in clean, cool water until you are ready to begin the design. Also, use some of the pretty leaves of the hyacinths in the bouquet!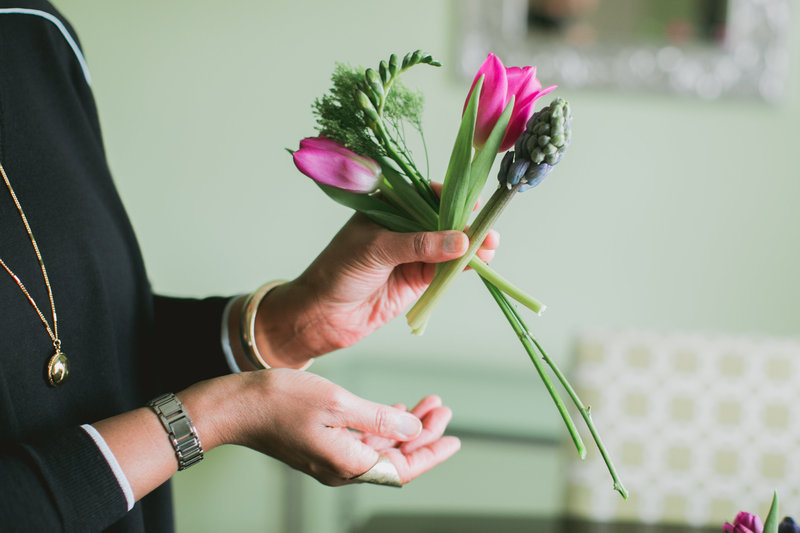 Begin with taking one stem of each floral and cris-crossing the stems in your hand.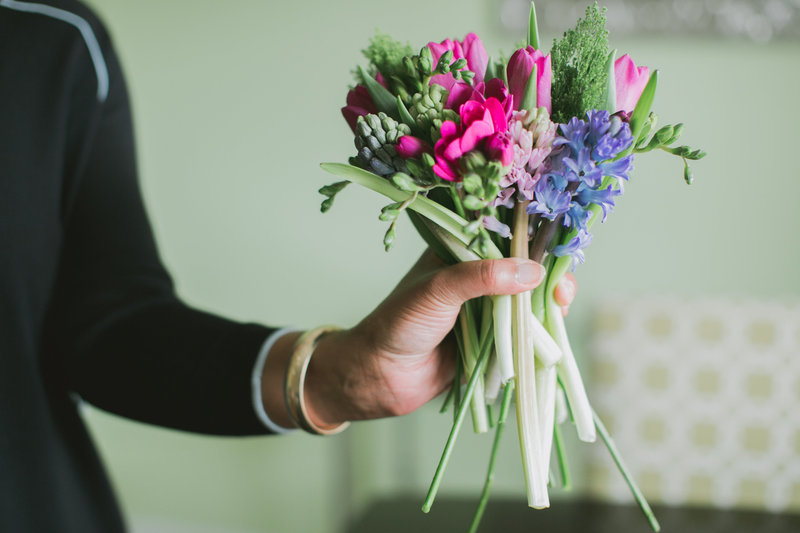 Turn the stems and repeat the criss-cross process until the bouquet is as full as you would like it to be. Once finished, add more flowers and make adjustments as necessary.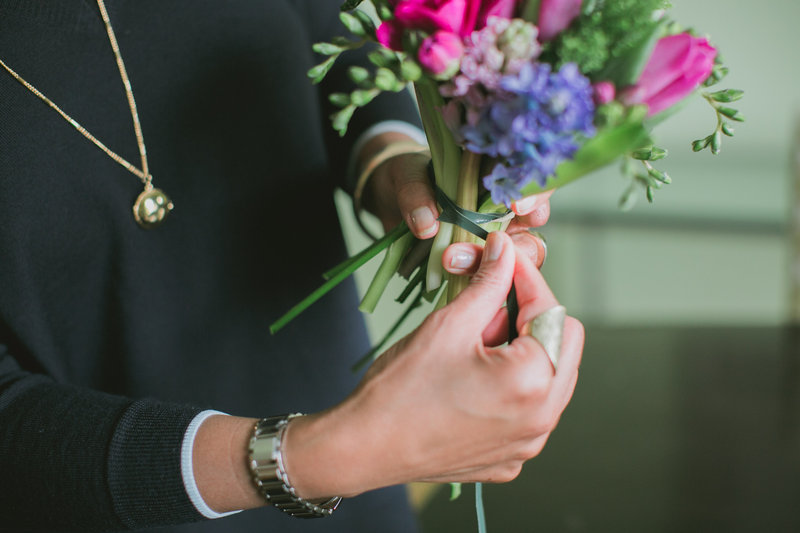 Tape the stems together and cut the stems evently to the length you desire.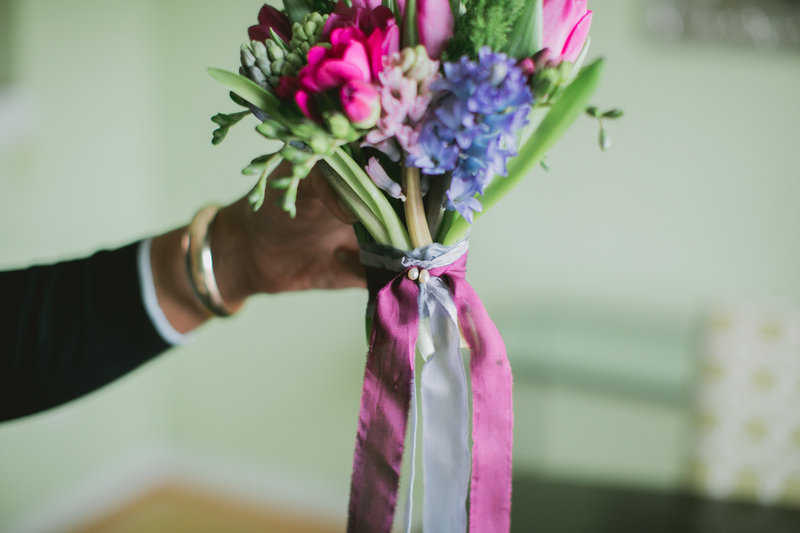 Wrap the stems with your choice of ribbon adn add a pearl pin.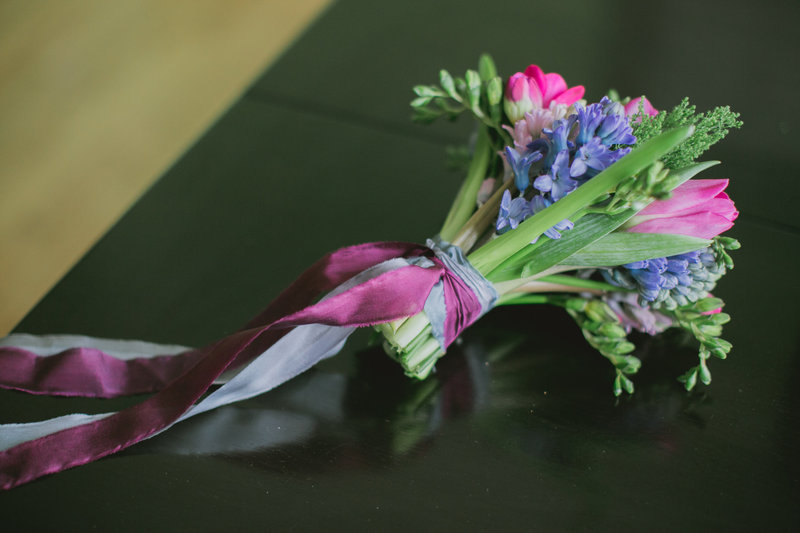 There you have it! So pretty for a spring wedding...especially for the bridesmaids!