Project and Photos by Brittni Mehlhoff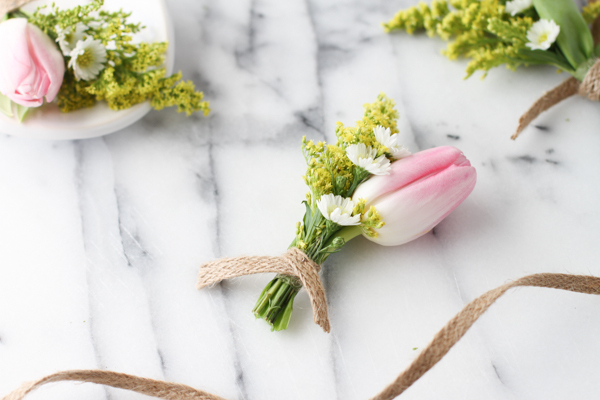 Boutonnieres may seem intimidating to make, but they're actually one of the easiest flower DIYs you can tackle for a wedding. They are small, which means you don't need many flowers, and they're quick to make once you get the hang of it. So why not make your own for a fraction of the price that you would spend for a florist to do it for you?You can even use flowers from the grocery store.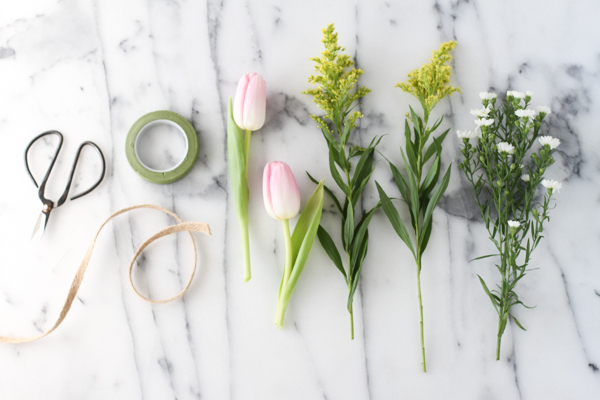 Supplies:
Scissors
Tulips
Solidago
Monte Casino
Floral Tape
Ribbon 
Straight Pin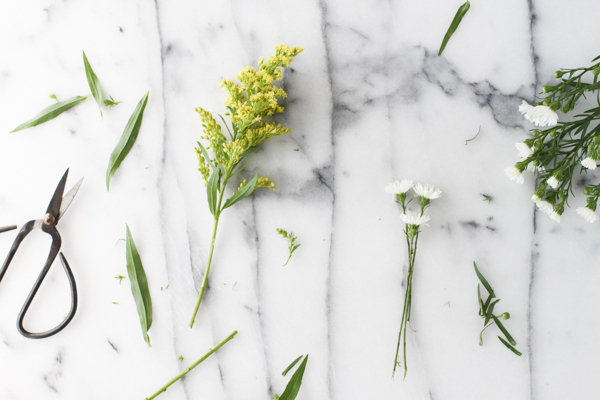 How-To:
1. Start by removing all the lower leaves from the solidago and monte casino. Then cut the stems down to 5-7 inches.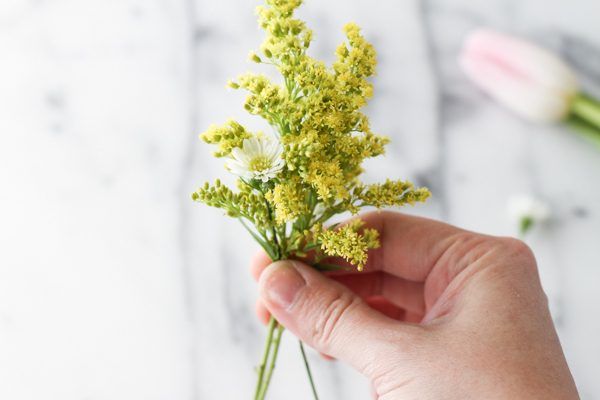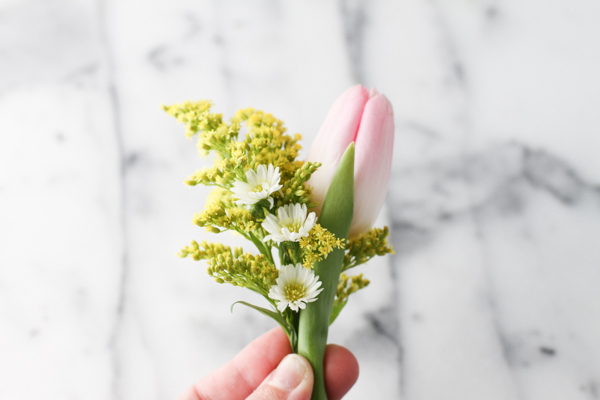 2. Now, begin assembling the boutonnieres. Start with the solidago, as a base. Then add a tulip, crossing the stem of the tulip and solidago, like an X. Next, add the monte casino.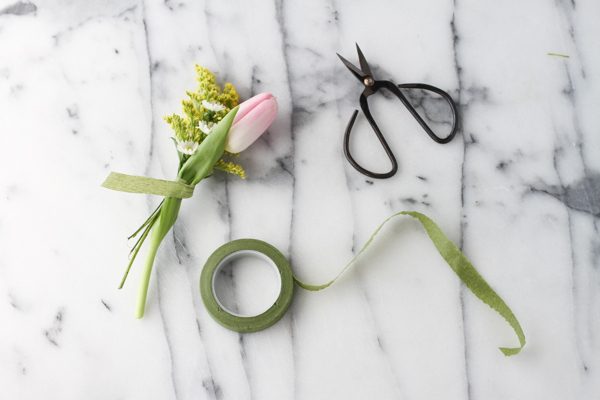 3. Wrap all of the stems with floral tape to secure the bout, starting about one inch down from the lowest bloom.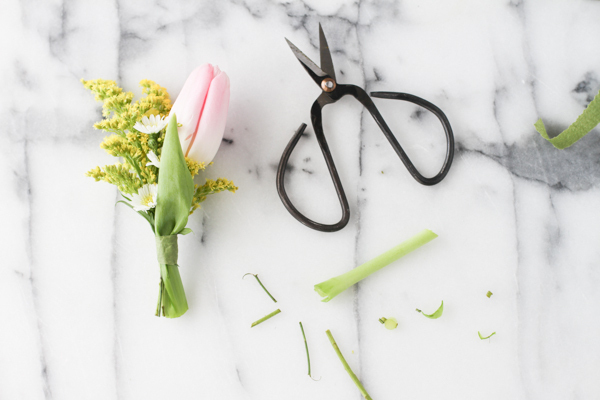 4. Cut the excess stems off, straight across, 1-2 inches down from the floral tape.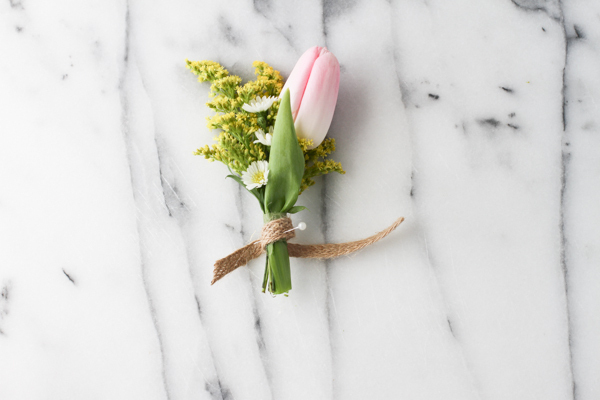 5. Add a ribbon and keep a straight pin handy for pinning onto the groom and groomsmen before the ceremony. Keep stems in a shallow dish of water until ready to use.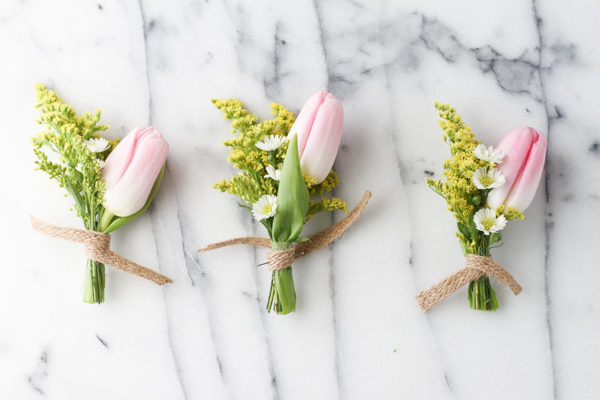 About $12 worth of flowers from the local grocery store, makes 7-10 boutonnieres, which means the cost is less than $2 per boutonniere.