Project by Janie Medley
Photos by Tori of Marvelous Things Photography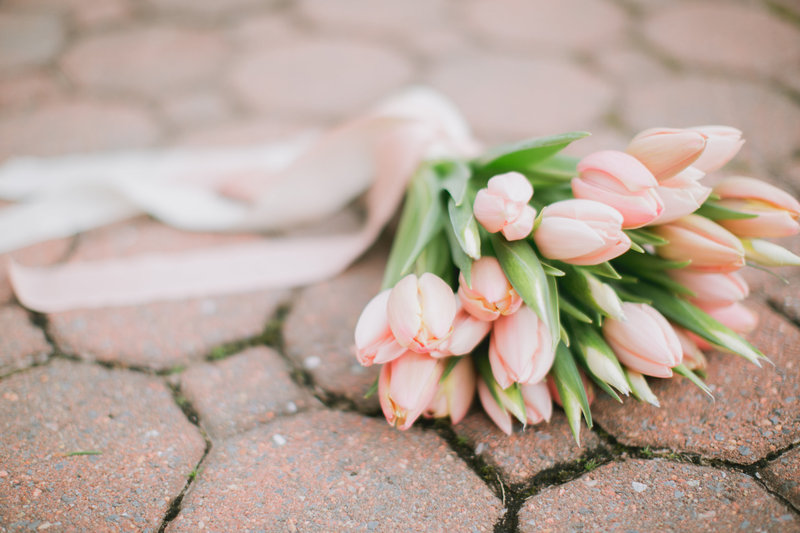 Create your own bouquets using this lovely, classic spring flower!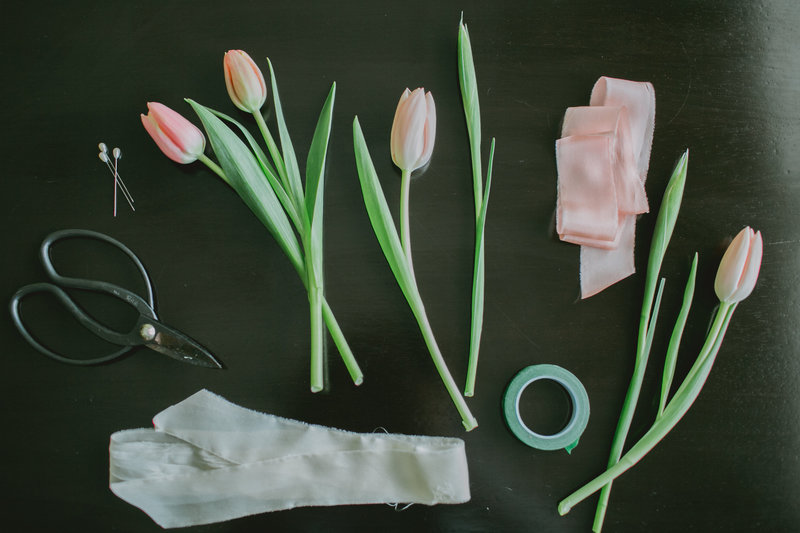 Ingredients:
Two packs of tulips (I used two different color palettes for a soft contrast), and one pack of irises purchased at Whole Foods. Total flower cost: $45.
Ribbon 
Scissors
Floral Pins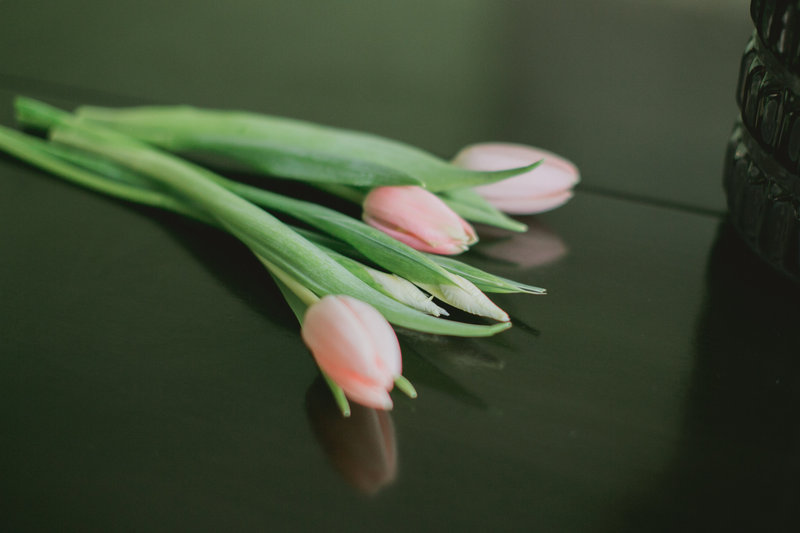 How To: 
Before you begin to put the bouquet together, clean the stems of the florals. You will find that most tulip stems will have a little dirt in them. You will need to strip some of the leaves off the tulips as well. I normally leave the prettier leaves on to use for the bouquet. Give the stems a trim and place in clean, cool water until you are ready to begin the design.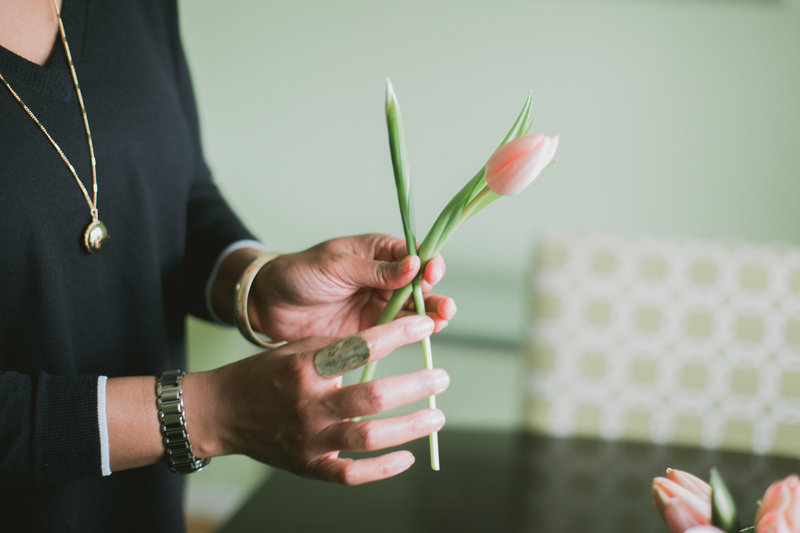 Start out by criss-crossing a single stem of each floral.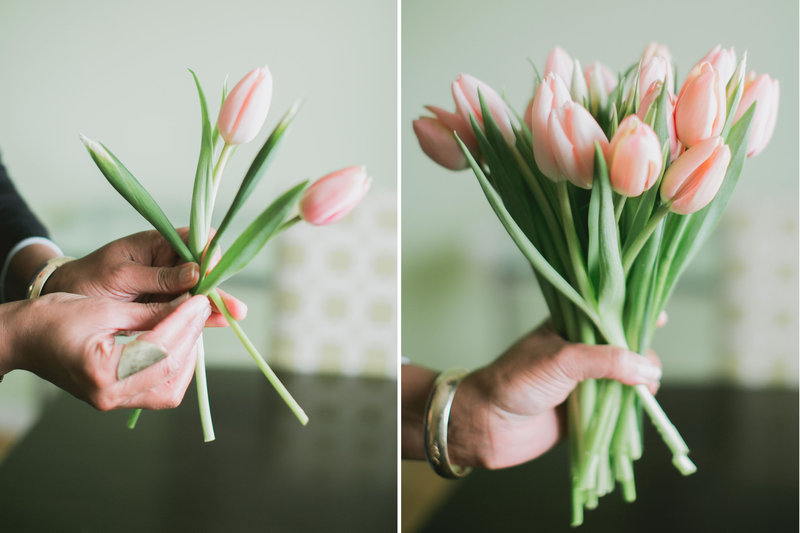 Continue the process, turning the bouquet as you are designing.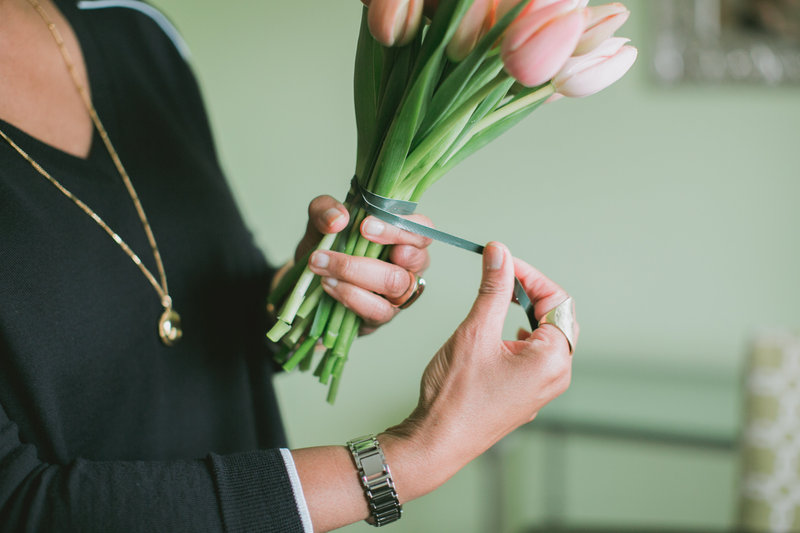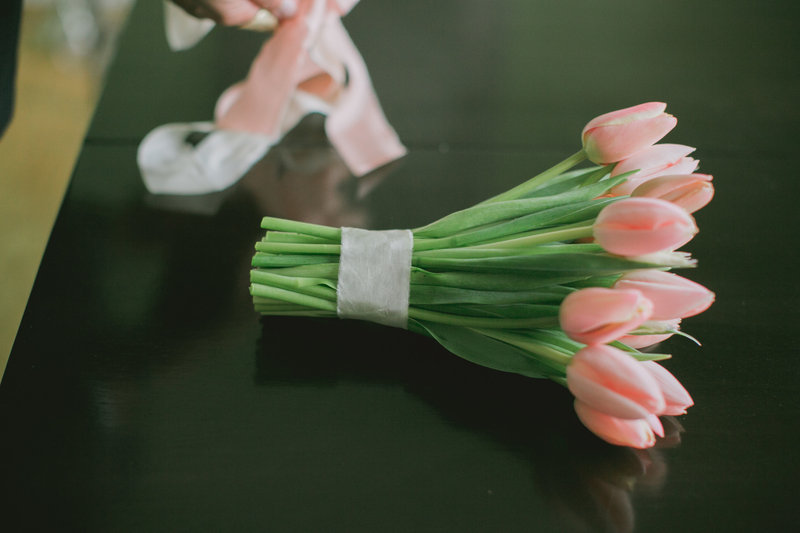 Once the bouquet is at the size you want, tape the stems together and give the stems a trim.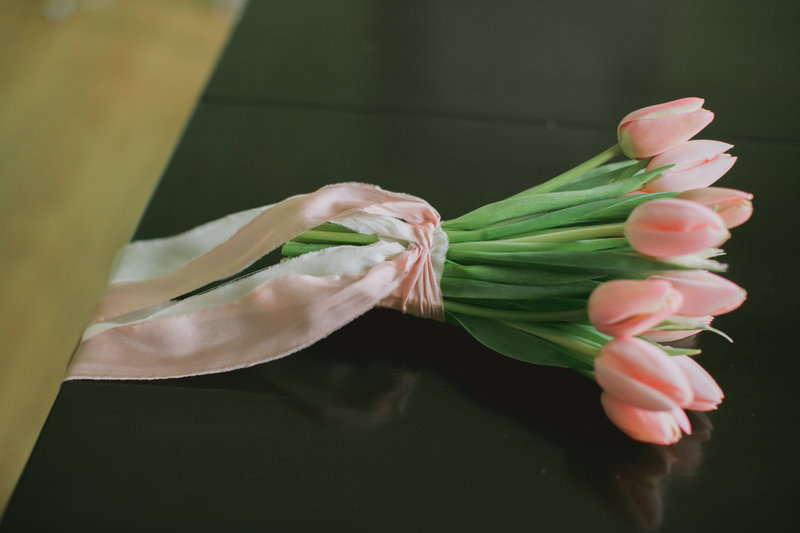 Wrap the bouquet handle with your favorite ribbon and secure it with the pearl pin.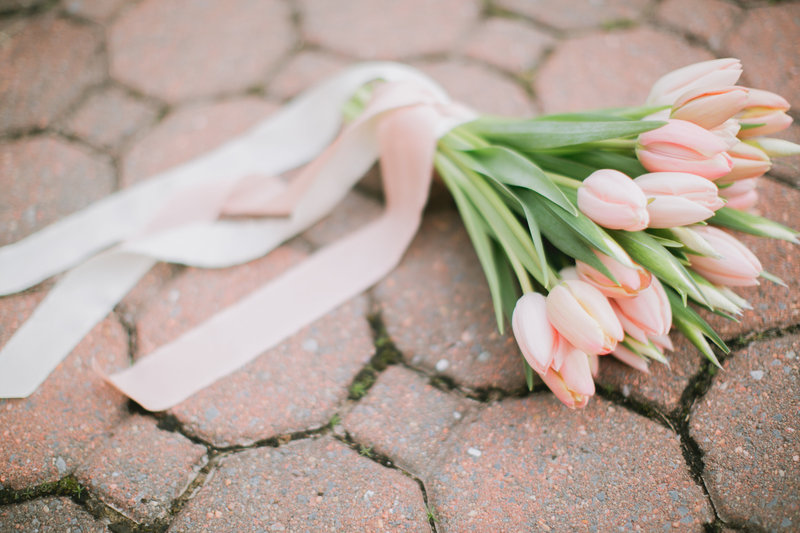 There you have it! Perfect for a spring wedding!