Project and Photos By: Mary Swenson
What better way to celebrate a springtime wedding than with seedling favors that not only symbolize the start of a new growing season, but the blooming of your new life together as husband and wife? Packaged up neatly inside simple boxes, these favors are easy to make and convenient for guests to take home.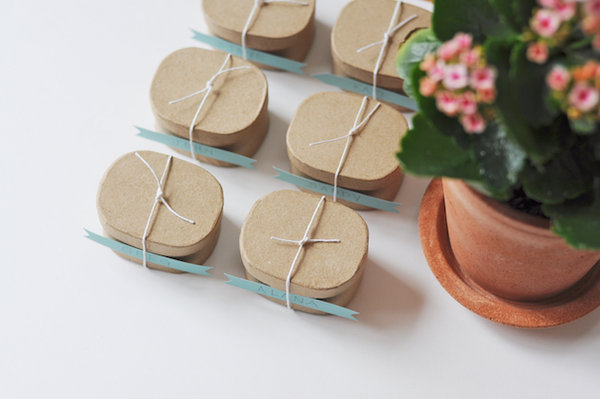 You'll need small kraft boxes, plastic wrap, potting soil, and the seeds of your choice. Herbs and grasses are virtually foolproof, but even pretty flowers will work. Check out the seeds available at your local garden center, and be sure to read the backs of the seed packets for the growing instructions before making a decision.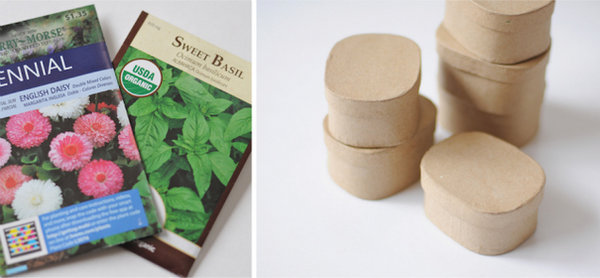 Start by lining the inside of your box with plastic wrap. This will prevent the box from getting soggy when watering the seeds.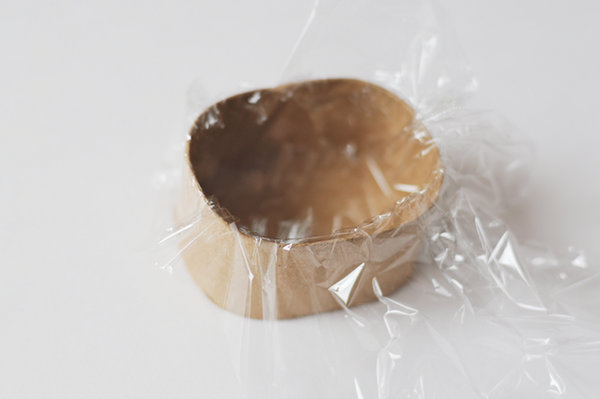 Next, fill the lined box almost to the top with potting soil. Make sure to moisten the soil first with water so that it's easy to work with and to prepare it for the seeds. Following the planting instructions on the seed package, place the seed(s) on top of the dirt and cover lightly with more soil. Moisten the soil with water.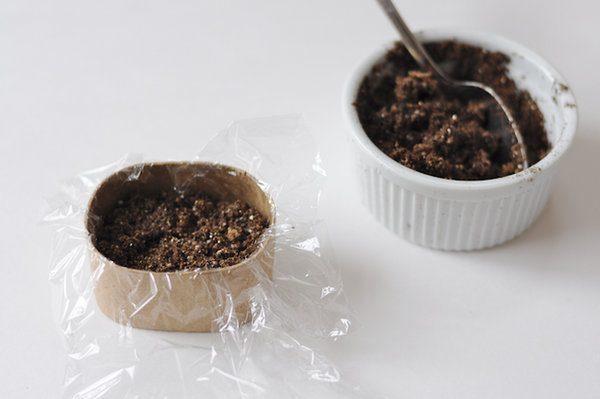 Trim away the excess plastic wrap.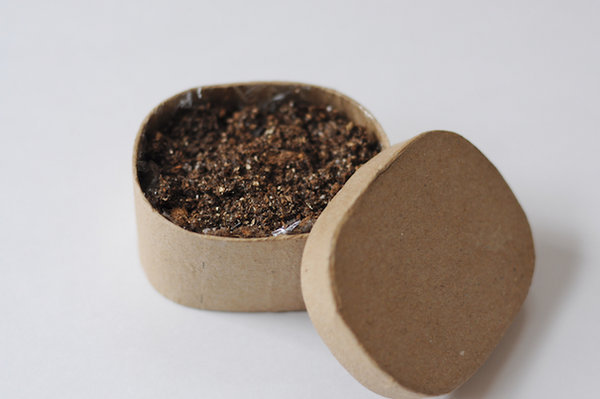 When you're ready to assemble your favors, just gather the twine, string, or ribbon of your choice, as well as name tags and glue or double-sided tape.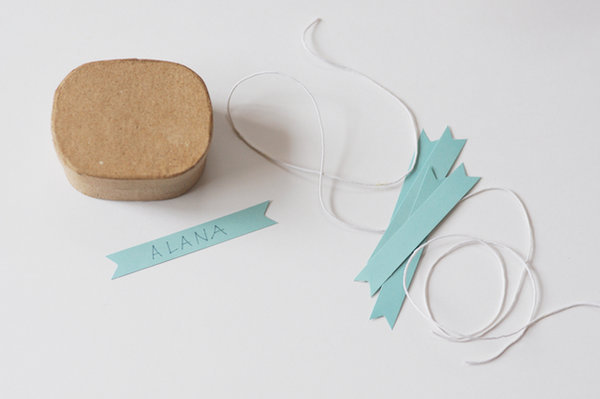 Affix the name tag to the front of the box with a dab of glue or a bit of double-sided tape, and tie the twine around the box. Simple and cute!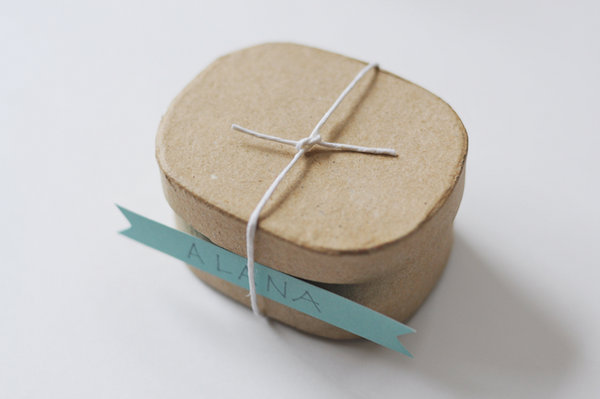 The favors look sweet all lined up on a table, or set at each place setting...
...or, showcase the favors alongside the flower or herb that they're getting. And don't forget to include (or display) care instructions for your seedling favors to ensure successful sprouting!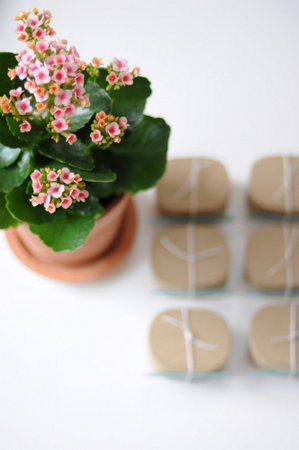 Project and Photos By: Mary Swenson