Project and Photos by Erica Obrien
The best part of this cake topper project is that it's highly customizable. Everything from the color of the sprinkles, to the size of the letters and even the letters themselves can be personalized to work with your wedding cake.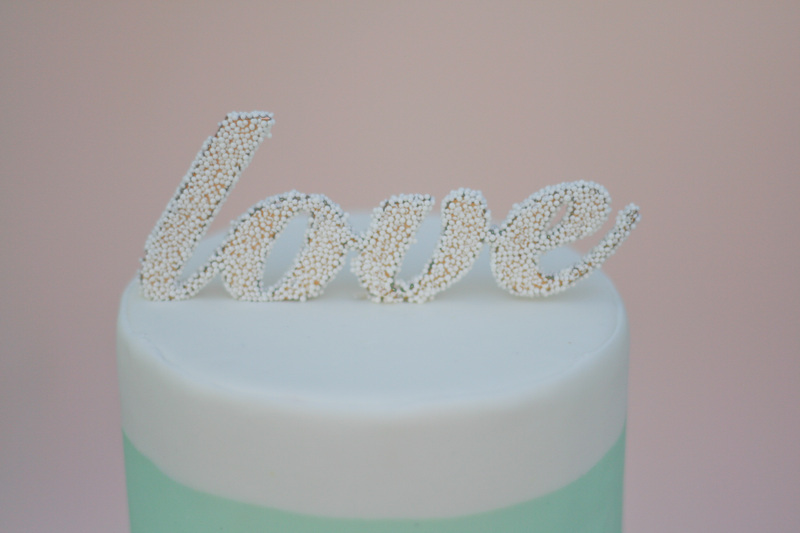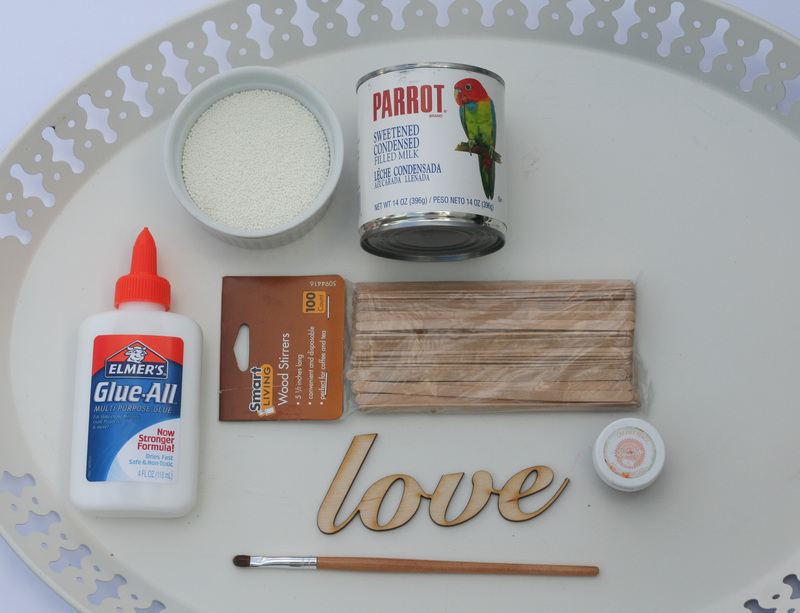 Step 1: What you'll need:
Laser cut wooden letters. These can be purchased at any crafts shop or custom made. We recommend Woodland Manufacturing. The site allows you to choose your letters, connection style, font, and height. Prices are extremely reasonable, and shipping is very fast.
Popsicle sticks or wooden coffee stirs
Non toxic craft glue (such as Elmer's) or glue gun
Small nonpareils (sprinkles)
Sweetened condensed milk
Food coloring paste in color of your choice 
Food-use only paintbrush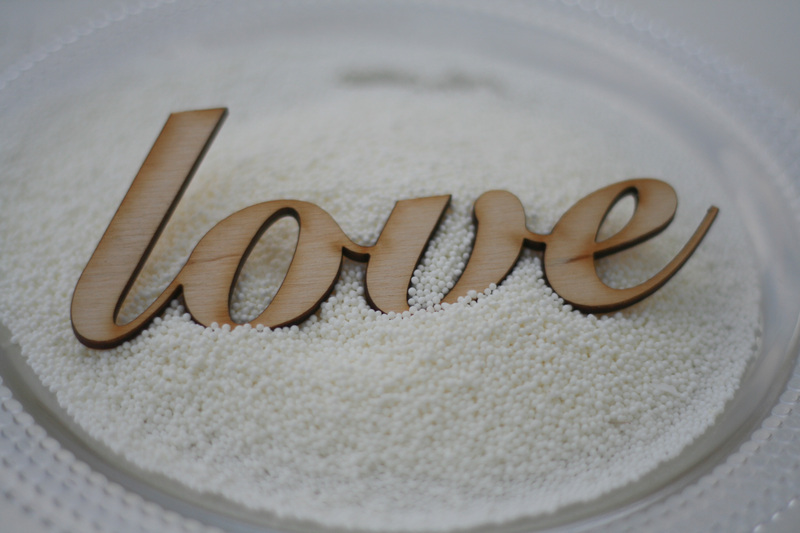 Step 2:
At least one to two weeks prior to project, order custom laser-cut wooden letters
here
. The size you select should be based on the top tier of your cake. (Our top tier is 5" in diameter, so we selected lettering that was 2" tall and about 5" wide.)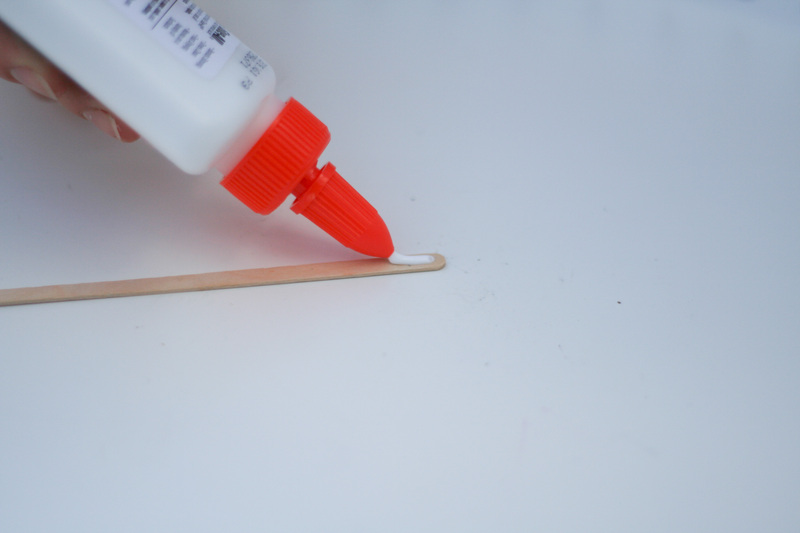 Step 3: Put a small dab of glue on part of popsicle stick that will be attached to letters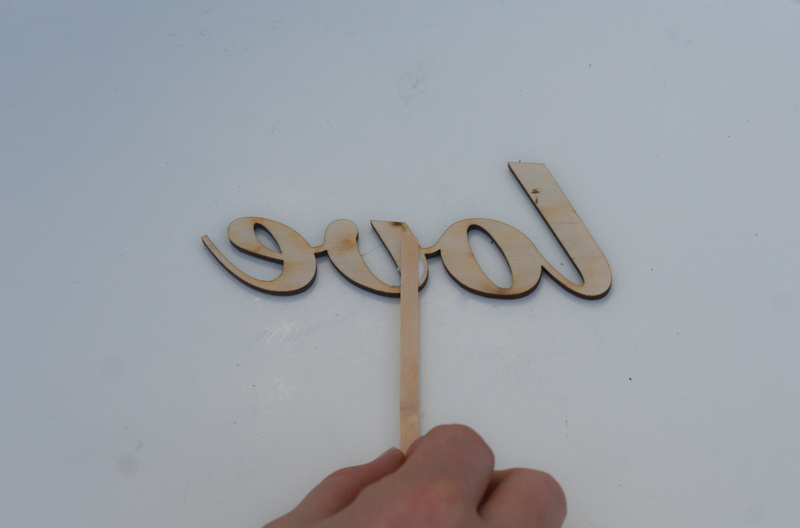 Step 4: Glue popsicle stick or coffee stir to back of letters as centered as possible. Allow to dry.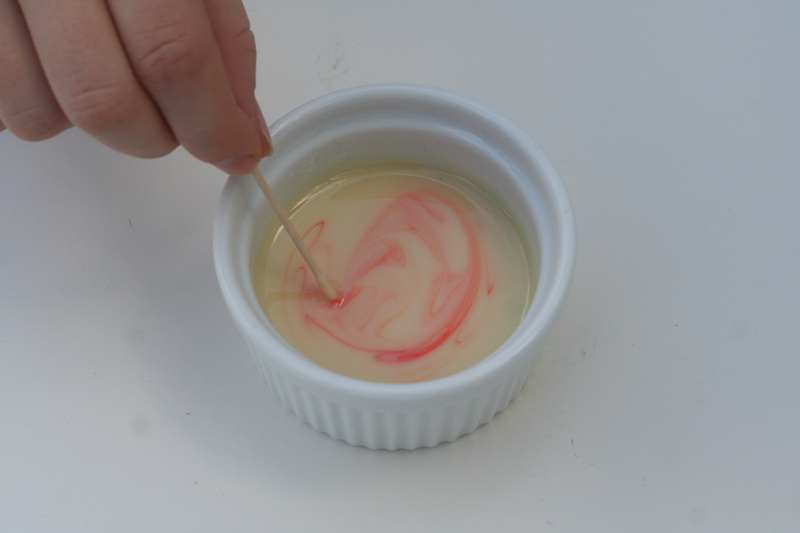 Step 5: Mix small amount of food coloring into sweetened condensed milk. Color will intensify, so add a little at a time. The sweetened condensed milk is a foodsafe way to hide the wood and to adhere the nonpareils. Note that some of the wood color might show through.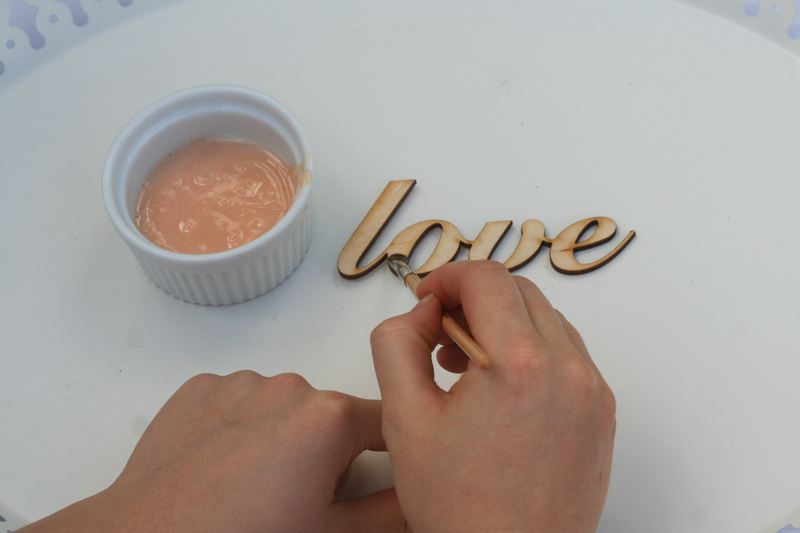 Step 6: Use food-use only paintbrush to paint colored sweetened condensed milk all over letters.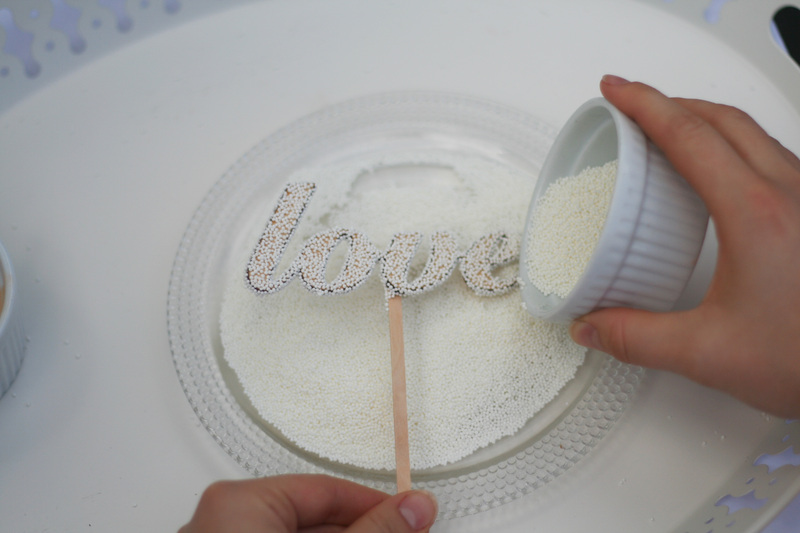 Step 7: Over a bowl, carefully pour sprinkles onto letters. Allow to dry.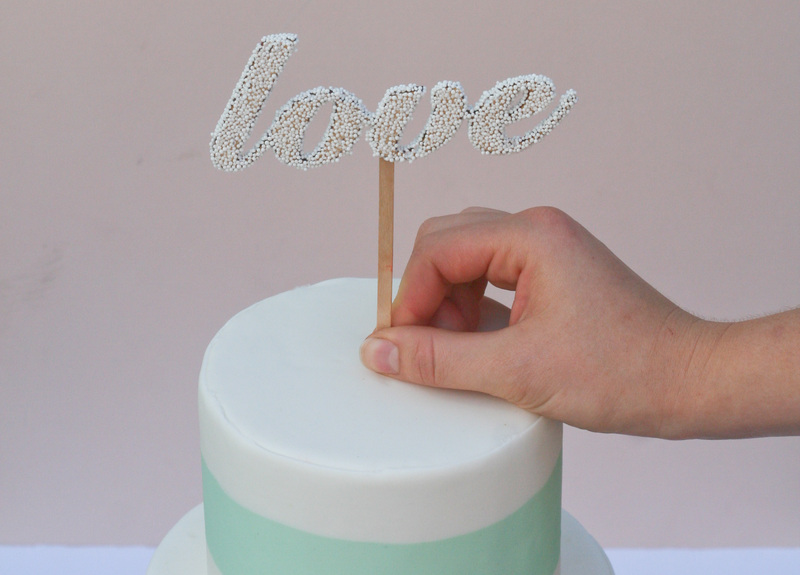 Step 8: Carefully center and insert onto top of cake.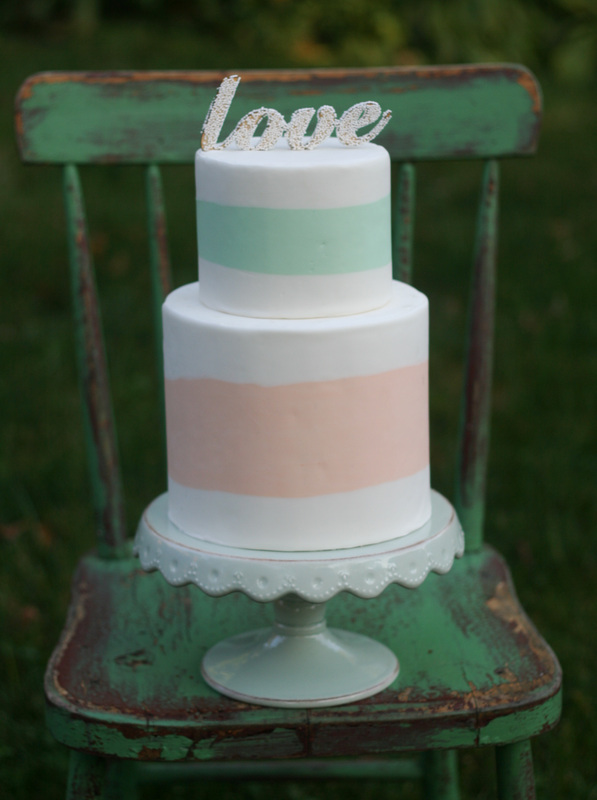 Enjoy your gorgeous wedding cake!