Project Design and Styling by: Victoria Hudgins
Photography by: Pictilio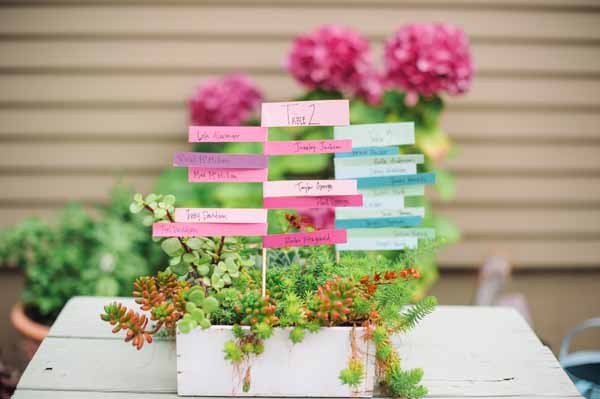 Lead your guests to their tables in style with these simple and bright stack escort cards. They are an affordable way to get everyone where they need to go and look like their own little works of art, especially when combined with a simple succulent table display.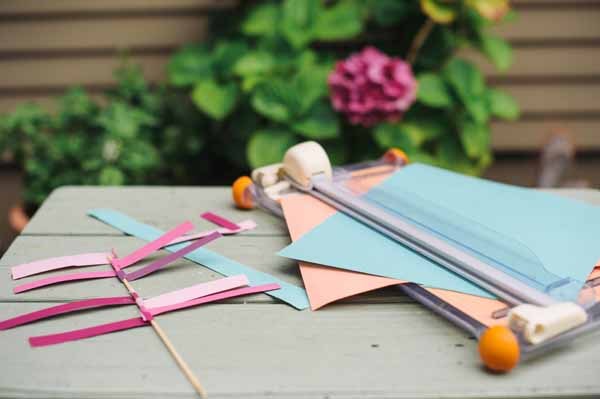 To make the stacked paper escort cards you'll need thick sheets of wrapping paper in colors that coordinate with your wedding day, wooden skewers, hot glue, a paper cutter, scissors and a pretty pen.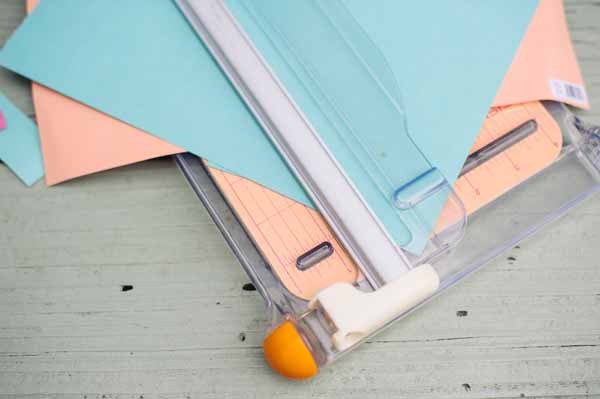 Start by cutting the wrapping paper into evenly sized horizontal strips, each measuring about a half an inch in height.  A paper cutter will speed up this process and help you achieve clean, straight edges.
Next, use scissors to cut your strips into smaller pieces of varied lengths. Each piece should measure between two and five inches long. Cut as many strips as there are wedding guests. 
Once you have cut enough strips, 
group them by number of guests at each table, making sure each group has a nice mix of colors and lengths.
Using your pretty pen, 
write out each table number and all of your guests' names.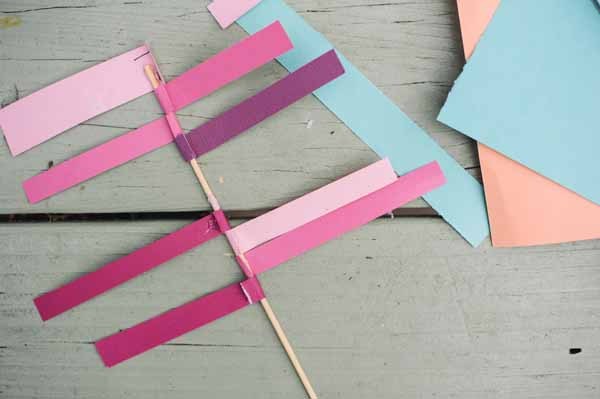 Stack your strips vertically 
along the wooden skewers with the table number at the very top. 
Wrap the strip ends around the skewers and secure with hot glue.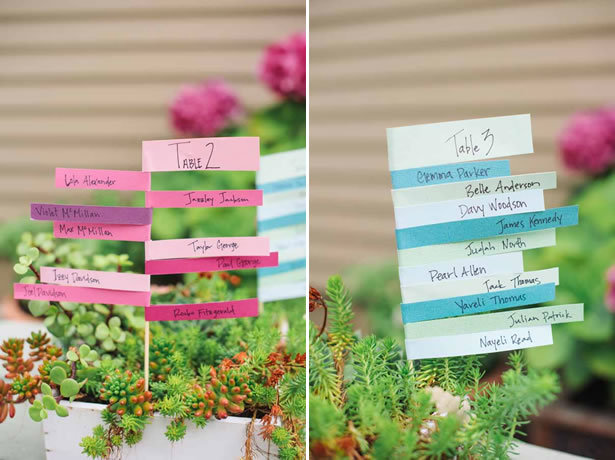 Ta da! Enjoy showcasing your pretty and functional display on your special day!