Project By Erica O'Brien & Photos By Brooke Allison Photography
Re-create this stained glass monogram with cookie cutters, lollipops, and these instructions from our cake expert!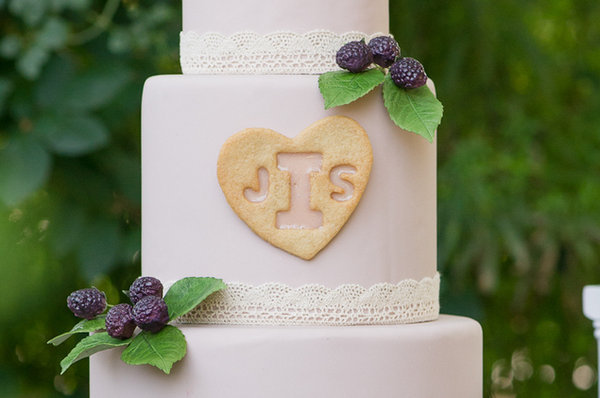 One recipe for stained glass cookie dough(Makes more than enough for one cookie and quite a few extras). 
Materials:
Rolling pin 
Letter cutters in various sizes 
Heart-shaped cutter (large enough to accommodate letters) 
Mallet or hammer 
Lollipops or hard candy in the colors of your choice 
Small plastic bag 
Silpat or other non-stick baking sheet liner 
Baking sheet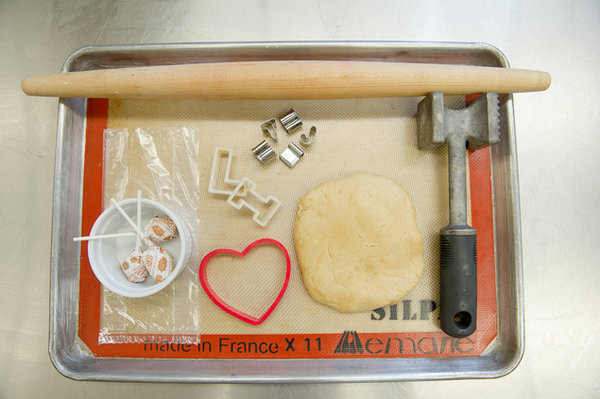 Preheat oven to 350 Fahrenheit. Working on Silpat or non-stick baking sheet liner, roll out dough approximately ¼" thick.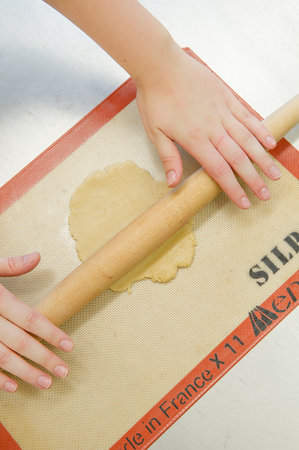 Cut dough using heart-shaped cutter. Remove the excess (It can be frozen for future use).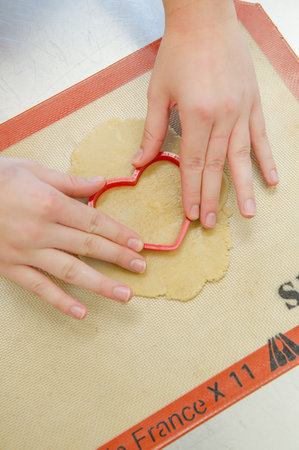 Using letter cutters, cut out monogram from dough. Place on baking sheet and freeze for 15-20 minutes to firm.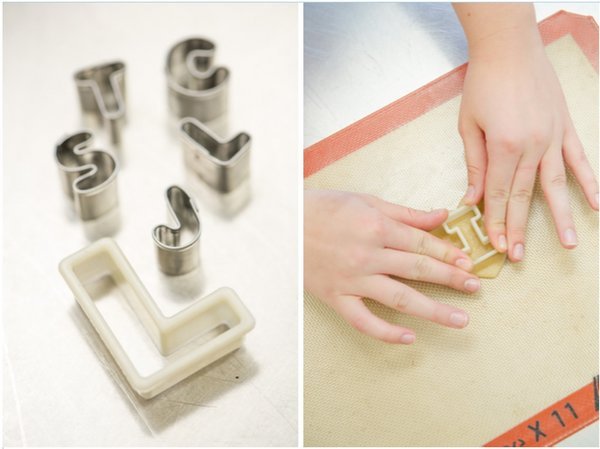 Bake in pre-heated oven until dough is partially, but not completely, baked and just barely beginning to turn golden, about 5-7 minutes.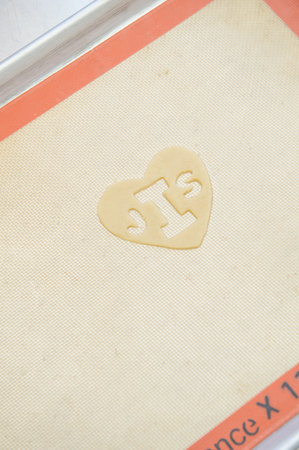 While cookies are baking, place lollipops or hard candy into small plastic bag. Use mallet or hammer to crush candy into very small pieces.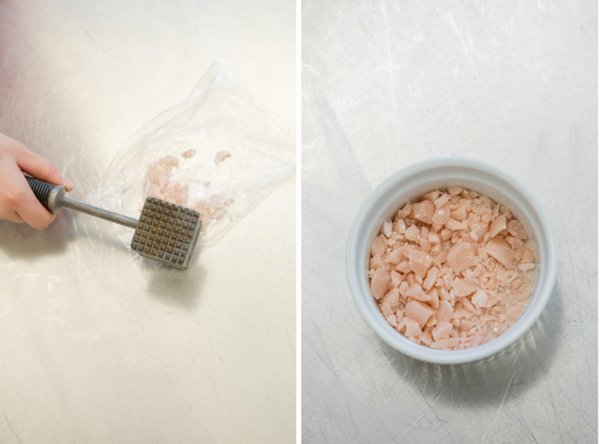 Fill cavities with crushed candy until it is slightly above the cookie line, taking care not to get any crushed candy on the cookie part.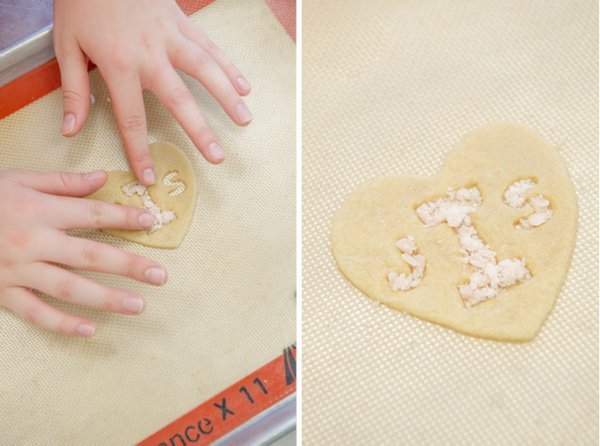 Return to oven and bake until candy is just melted, about 3-5 minutes. Remove from oven and allow to cool.
Wet a small piece of fondant until it is very sticky. Gently adhere to cookie in several spots, avoiding candy part, and use to affix cookie to cake.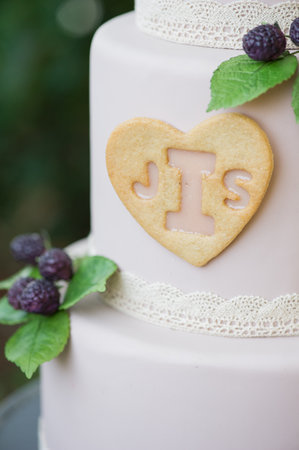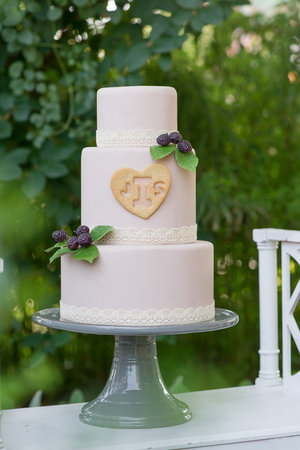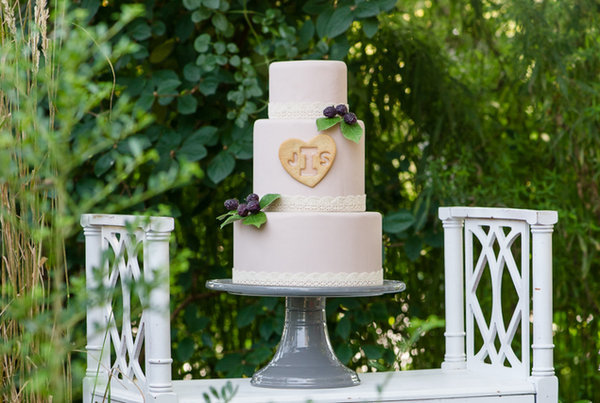 Project By Erica O'Brien & Photos By Brooke Allison Photography