Project By: Erica Obrien
Photos By: Cory Obrien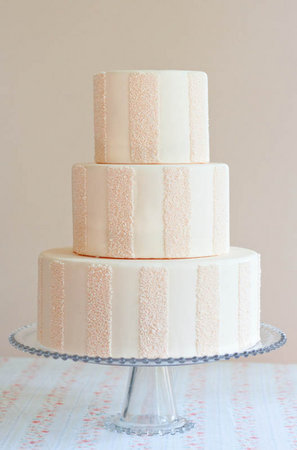 Supplies:
Here's what you'll need (clockwise from left):
food-use only ruler
small sprinkles or nonpareils (available at most crafts stores)
piping gel (available at most crafts stores)
tapemeasure
small flexible cup
petal dust in desired shade (we like Crystal Colors brand)
food-use only paintbrush
ziplock bag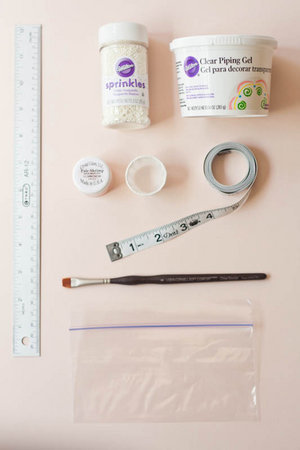 Step One:
Remove shaker cap from sprinkles.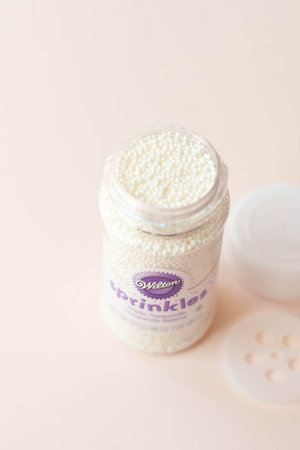 Step Two:
Empty into ziplock bag.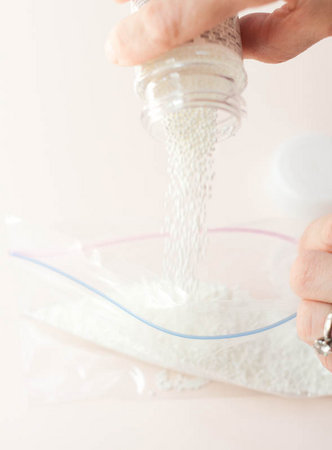 Step Three:
Pour a small amount of petal dust into bag. (Remember you can always add more, so start with a little).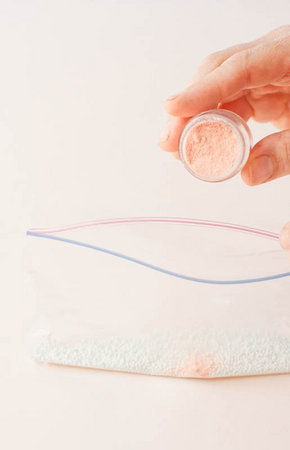 Step Four:
Shake the bag until dust is evenly distributed and desired depth of color is achieved.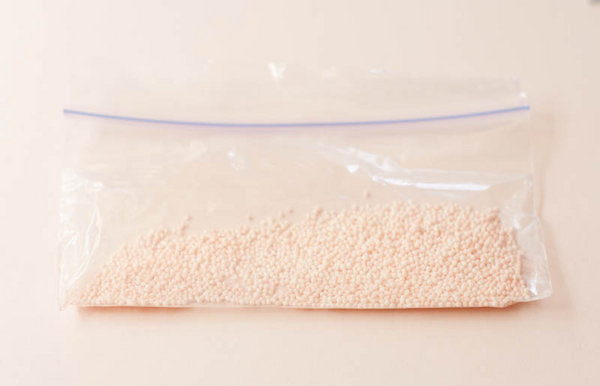 Step Five:
Using tapemeasure, determine the spacing and width of stripes.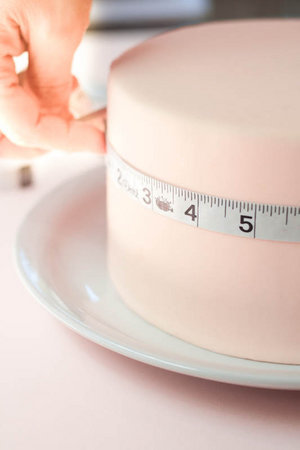 Step Six:
Dip paintbrush in piping gel.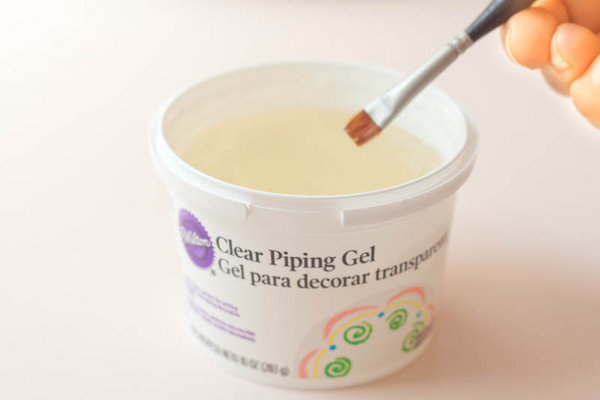 Step Seven:
Using ruler as a guide to acheive a straight line, brush a generous amount of piping gel onto cake with short, even strokes.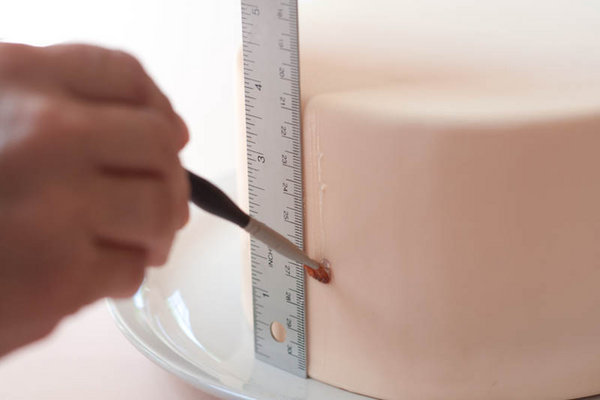 Step Eight:
Repeat on the right side of line.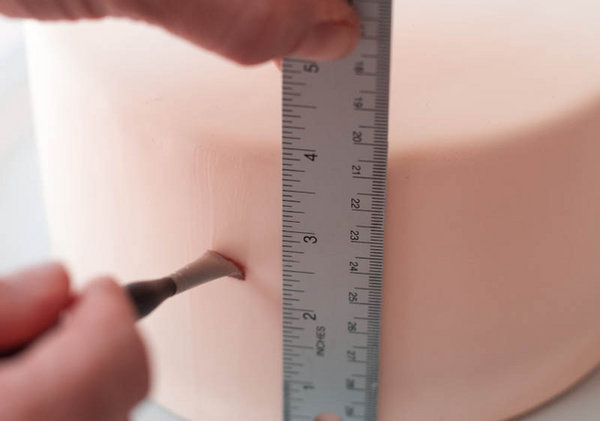 Step Nine:
Empty colored sprinkles into small cup.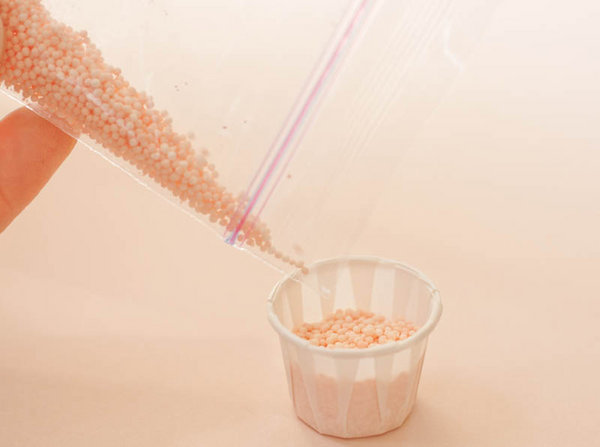 Step Ten:
Gently pour sprinkles onto cake.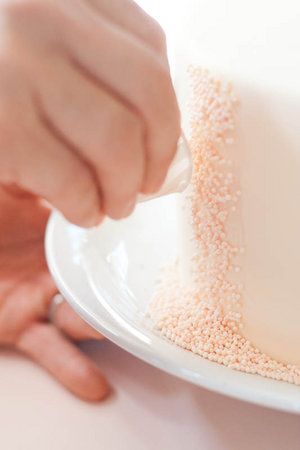 Tip:
You will have many extra sprinkles. Pour onto a sheet of parchment creased in the middle and pour back into small cup. Repeat process until all lines are finished.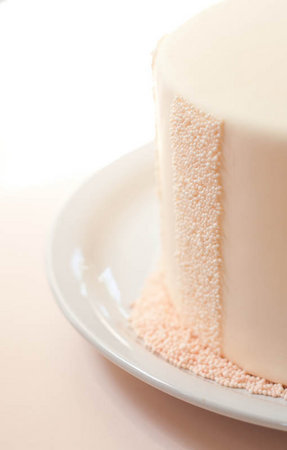 Enjoy your chic, striped creation!