Project and Photos By: Mary Swenson
There's no mistaking the lure of springtime and all of the colorful goodness it brings, but our take on a seasonal tabletop had us craving something a bit different than the ubiquitous dainty, candy-coated pastels of the season.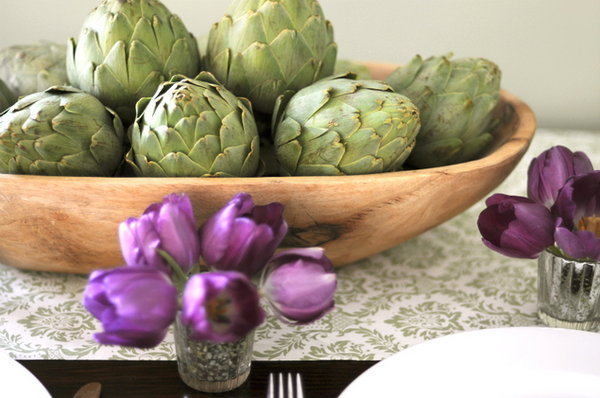 Instead, we combined a heavy dose of garden green with a pop of color and ended up with an elegant combination, straight from an early spring garden!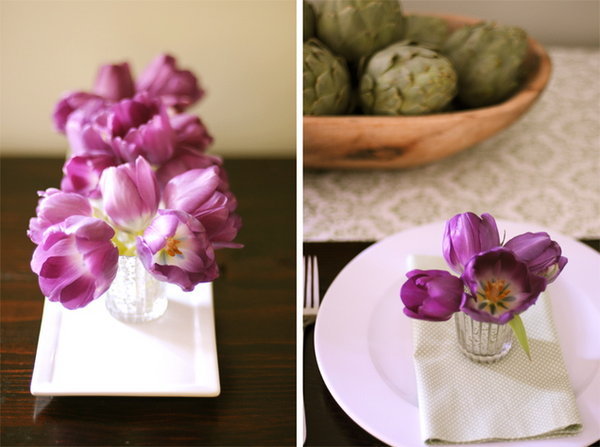 Our inspiration started with these beautiful, seasonal artichokes in the perfect shade of green.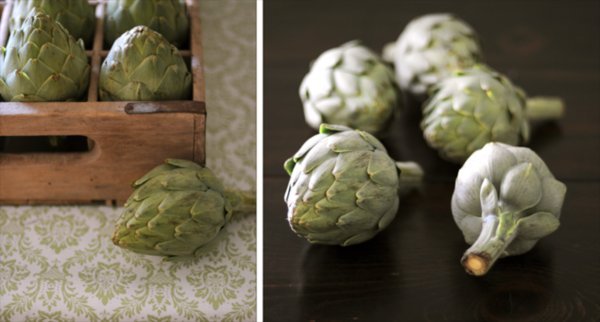 Their sculptural shape makes them the perfect centerpiece, and clustered inside a big wooden bowl, no further adornment was necessary. The green patterned runner and napkins accent the color of the artichokes perfectly, making green the base color of our table.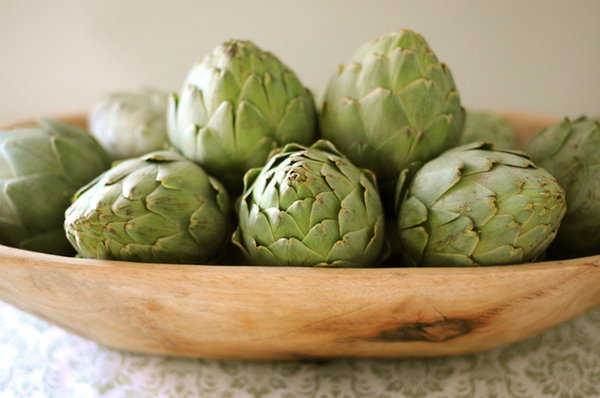 Purple is an incredible compliment to green, and these tulips were the perfect way to add that bit of contrasting color to our table.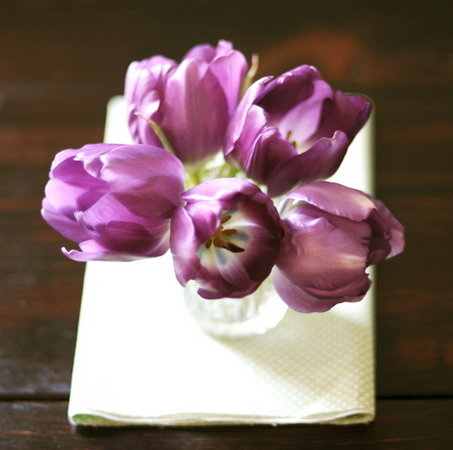 Since our artichoke centerpiece was the focal point of the table, we opted for mini flower clusters to accent the table and each place setting.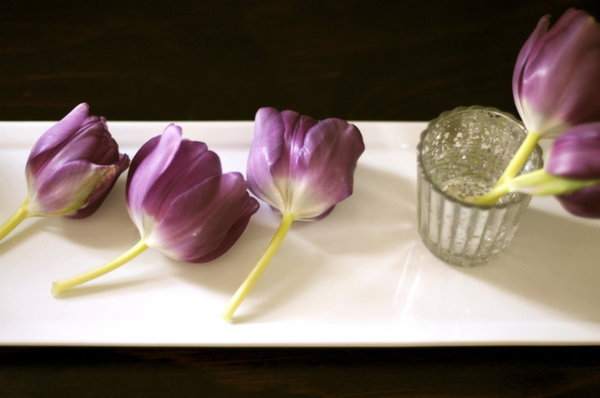 Silver votive holders were great vessels for our little bouquets!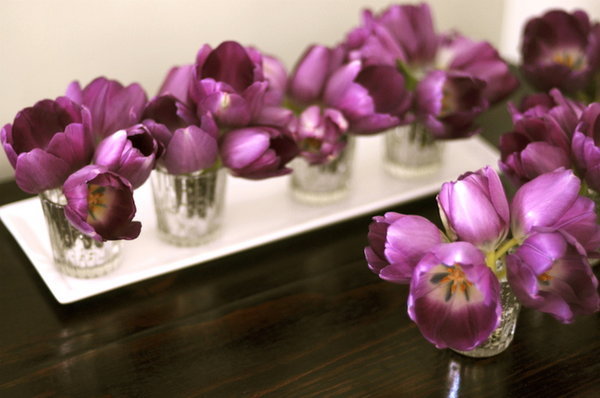 With the woods from the tabletop and the bowl warming up our springy palette, this tabletop is fresh and pretty!