Project and Photos By: Mary Swenson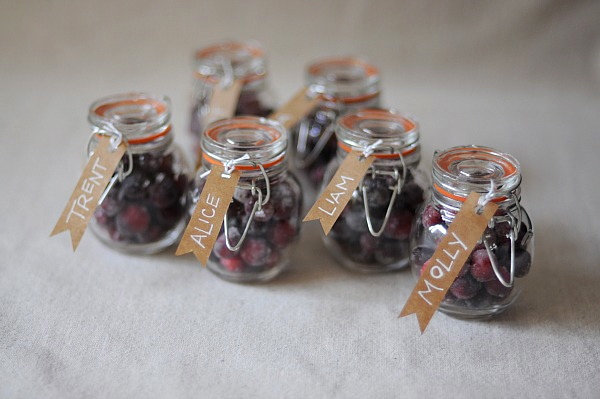 Fresh cranberries are readily available in grocery stores from mid-September throughout December, and this recipe turns them into a sweet/tart treat perfect for packaging up and giving to your guests as favors!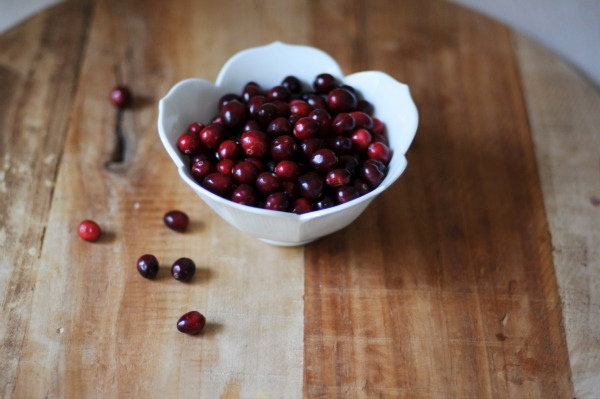 Ingredients and Supplies:
2 cups of sugar
2 cups of water
2 cups of fresh cranberries
3/4 cup confectioner's sugar
Small lidded glass jars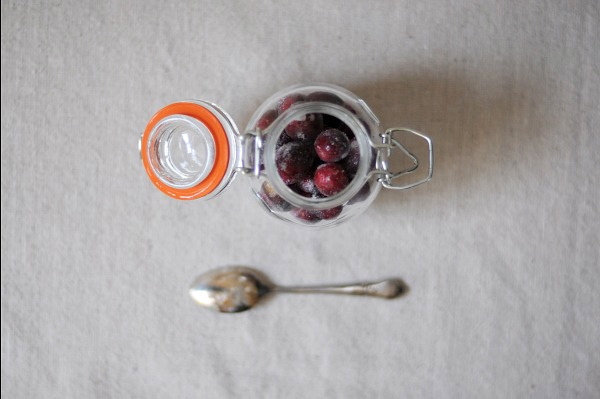 Steps One and Two:
1- First, combine the sugar and water in a saucepan and heat over low heat, stirring frequently, until the sugar has fully dissolved. Do not bring the mixture to a boil.
2- Once the sugar has dissolved, remove the pan from the heat and let cool slightly. The water should be warm, but not too hot. Combine the cranberries with the sugar water in a bowl and cover; refrigerate overnight.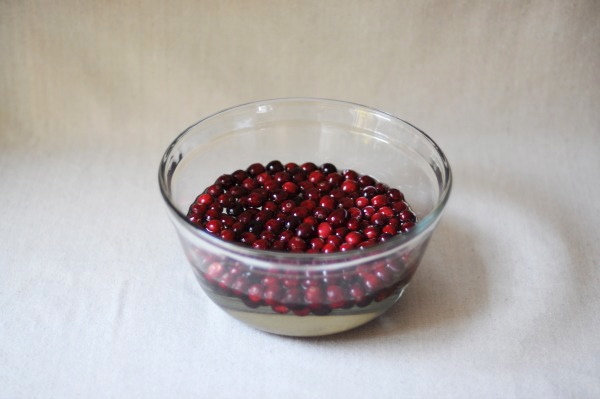 Step Three:
The next day, drain the liquid from the cranberries and toss in a bowl with 3/4 cup confectioner's sugar. Spread the sugared cranberries onto parchment or waxed paper and let them dry for about an hour, or until the sugar has hardened.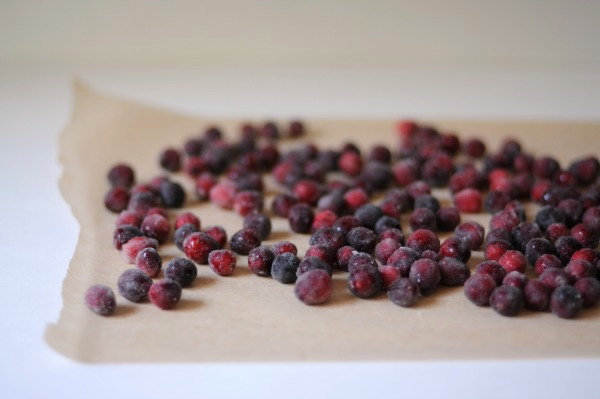 Step Four:
Package the treats inside the jars and cover tightly. We used spice jars, which are perfect for individual guest favors; use larger jars if you're giving out one favor per couple. This recipe filled six 3.4 ounce spice jars; adjust accordingly for the number of favors you will need.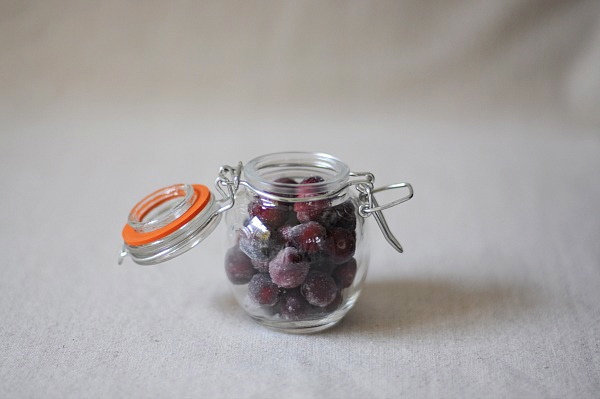 Step Five:
Add a simple personalized tag, and you're done!