Photos By: Tori of Marvelous Things Photography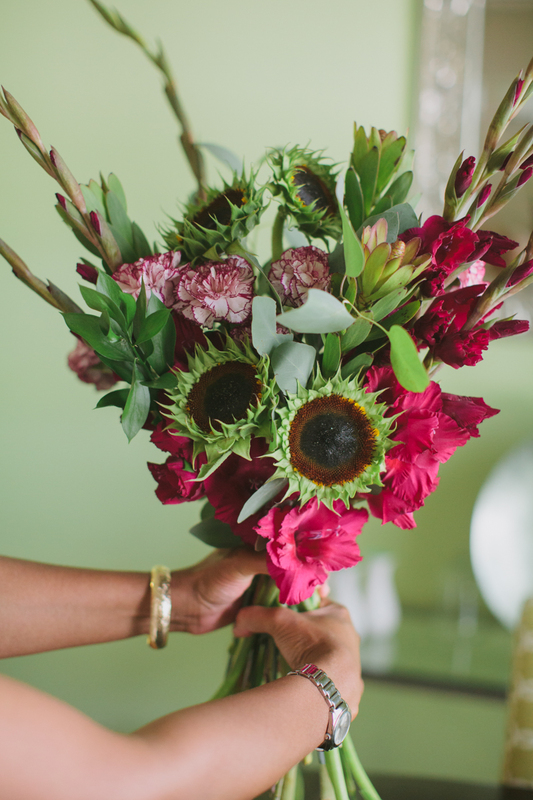 Ingredients:
Carnations
Sunflowers
Seeded Eucalyptus
Gladiolus
Leucadendron Safari Sunset
Ribbon
Scissors
Floral Tape
Floral Pins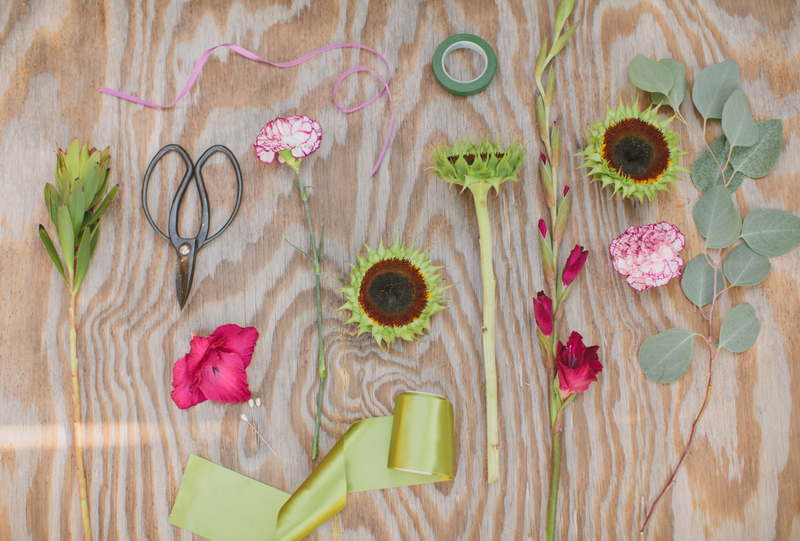 How To:
Clean the flower stems of extra leaves and give them a sharp angle cut and place them in water for a couple of hours so they can hydrate.  For this bouquet, I pulled the petals off the sunflowers to give the bouquet added texture.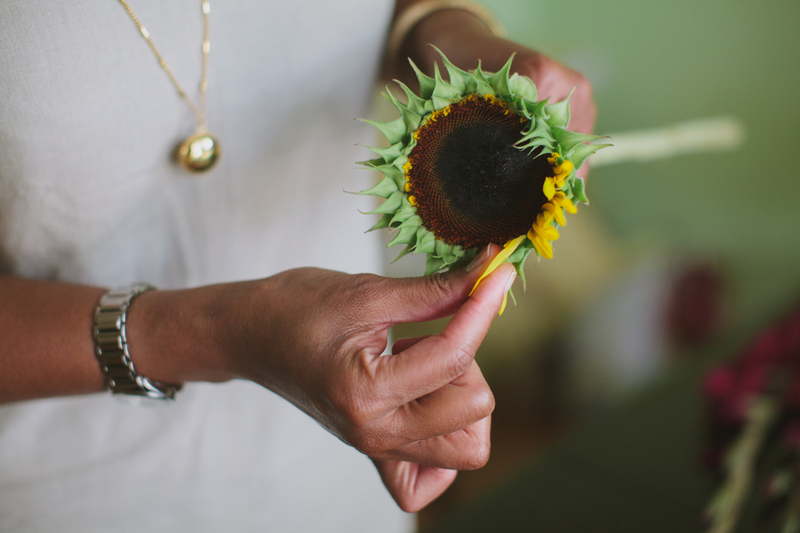 Begin the design by crisscrossing the two stem of seeded eucalyptus and the sunflowers.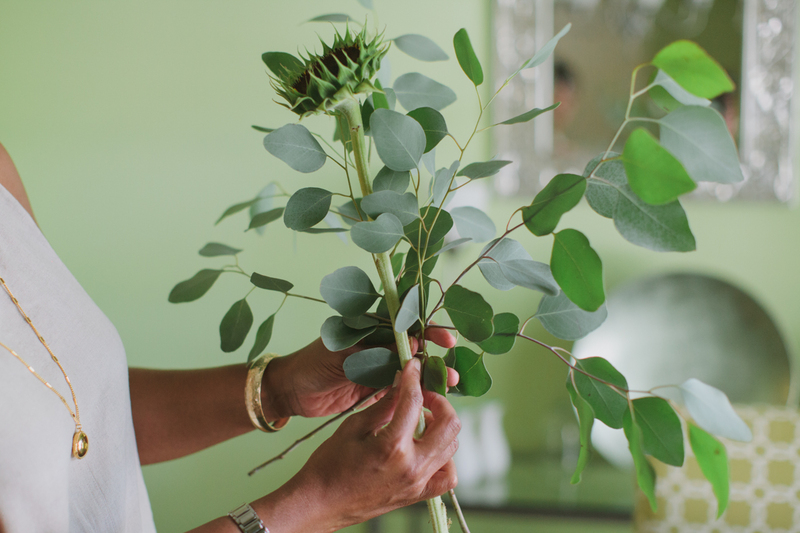 Start adding the other flowers and as you crisscross the stems, begin turning the bouquet and remember to hold the stems loosely in your hands to obtain the wild and just picked from the garden look and feel.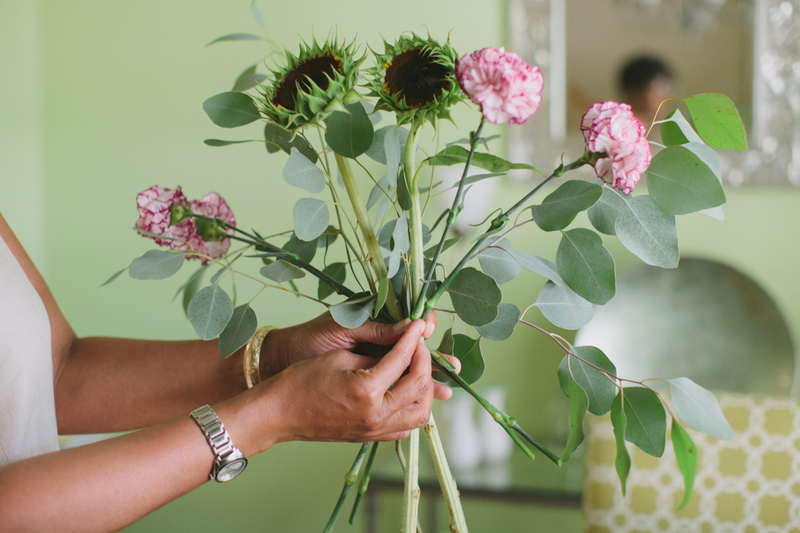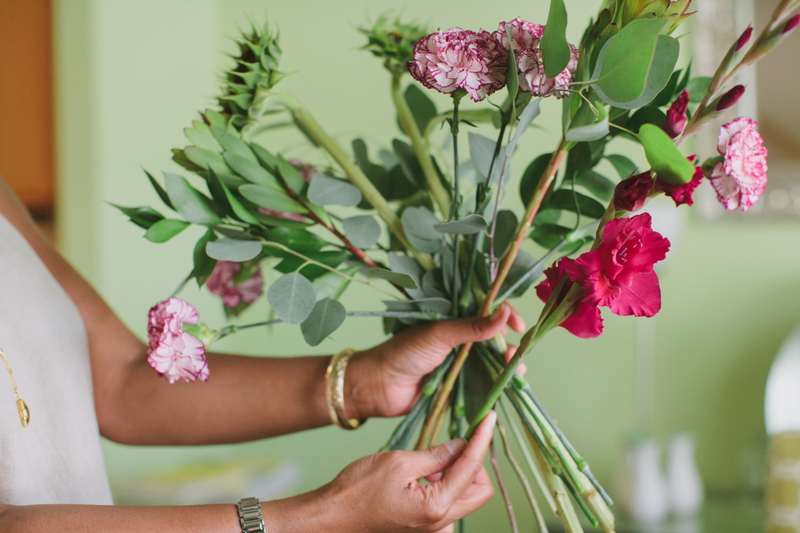 Once the bouquet is completed, you may want to stand in front of a mirror holding the bouquet to see where you need to add any flowers and to make any necessary adjustments to the bouquet.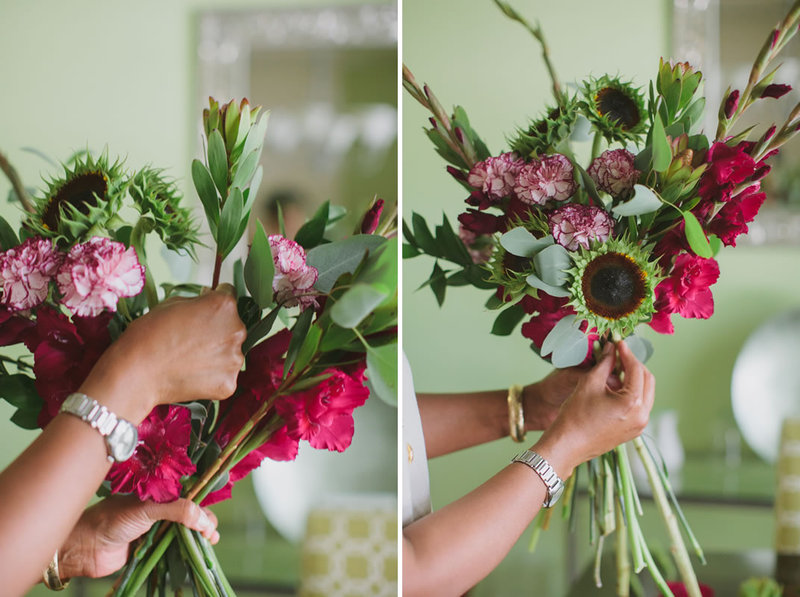 Now you can tape the stems of the bouquet to hold them in place.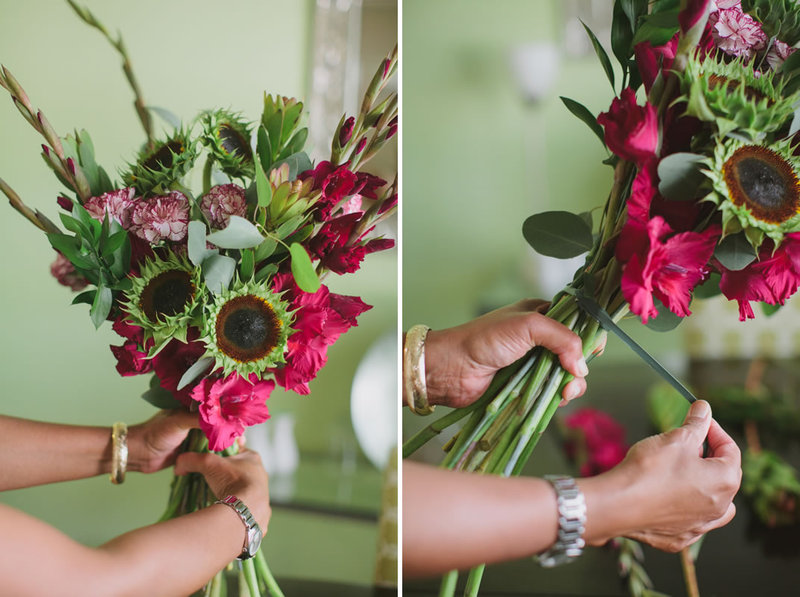 Give the stems a clip with the scissors to the length that you desire the bouquet to be.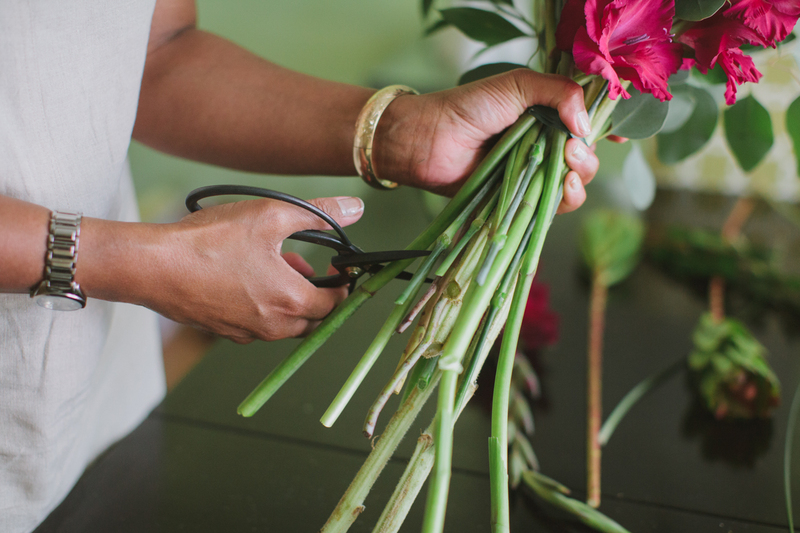 Now wrap the handles with your desired ribbon and give the ribbon a cut if needed after wrapping.  Secure the ribbon in place with the floral pins.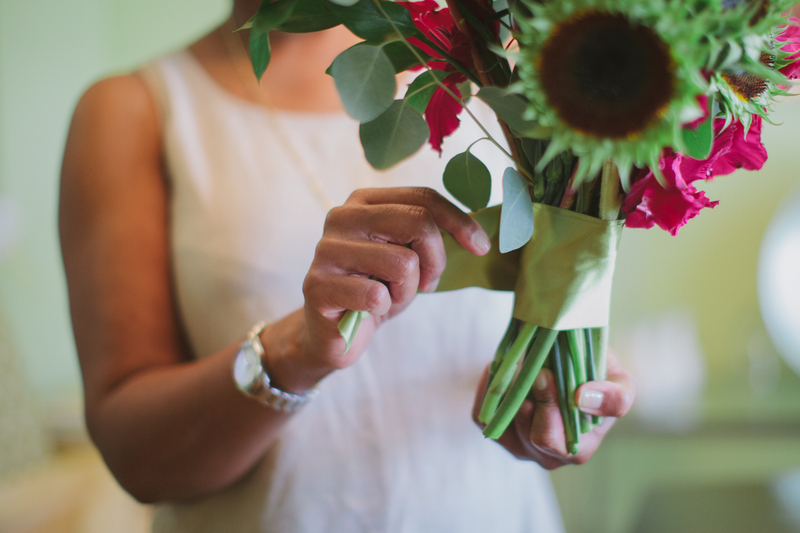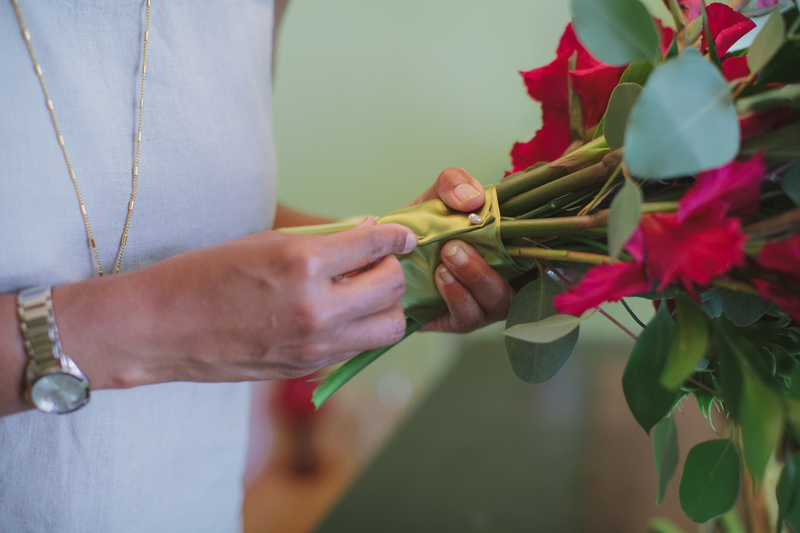 Give the ribbon an extra touch with the addition of a smaller accent ribbon.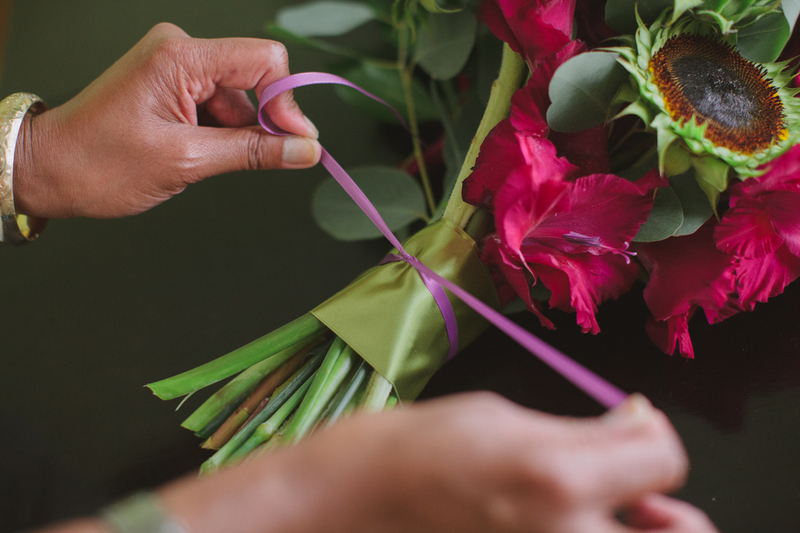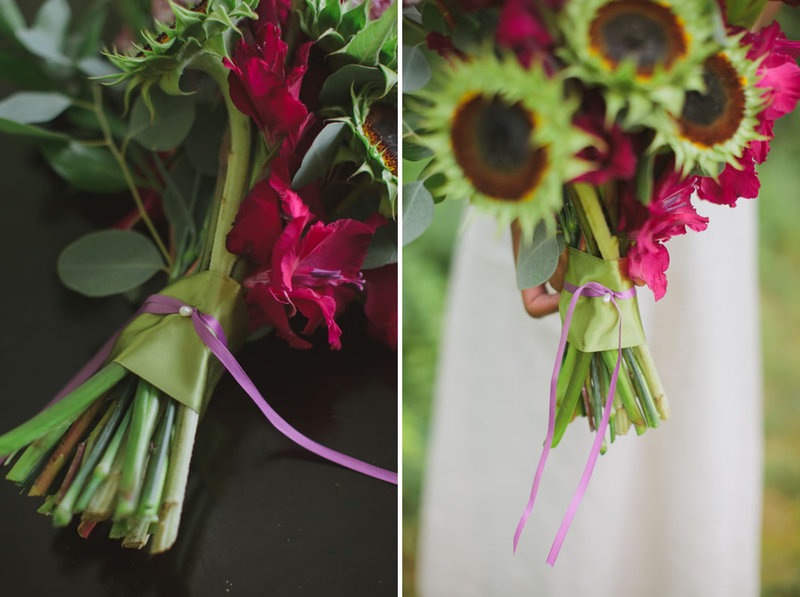 There you have it, a pretty DIY summer bouquet for around $60.00!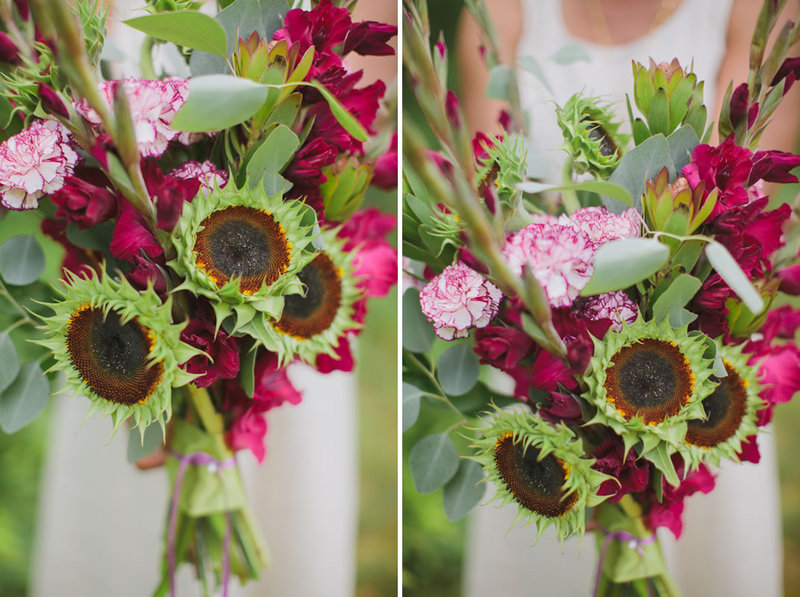 Enjoy!