Photos By: Carly Taylor
I've had many requests lately on ways to make dessert bars more custom and personal to the couple. I created this "sweet love" download as an answer.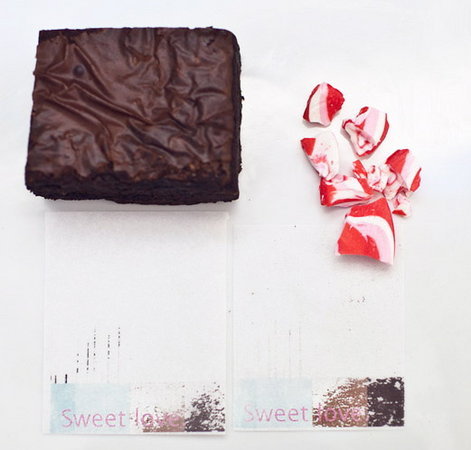 The download is the perfect size for a brownie, cookie or other sweet to rest on and would look fabulous at a wedding or spring shower. It will provide an unexpected texture and pretty design style to your dessert table.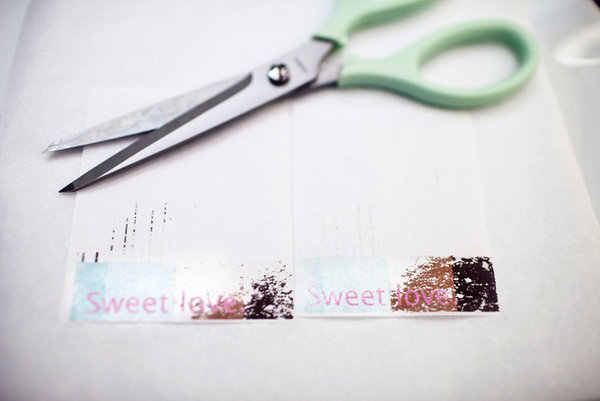 1. Download the sweet love template
here
for your own computer.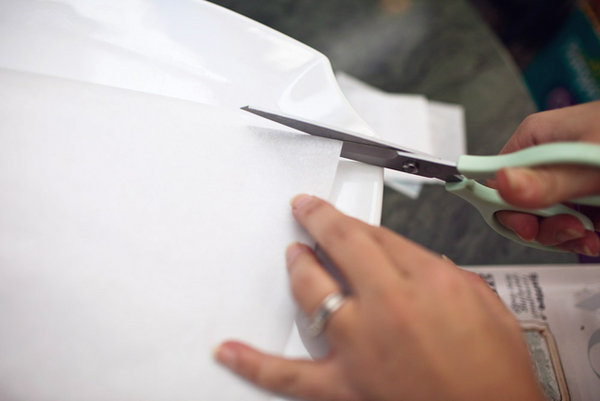 2. Using a large sheet of parchment paper and a cardstock template- cut the parchment paper down to (8x11) size.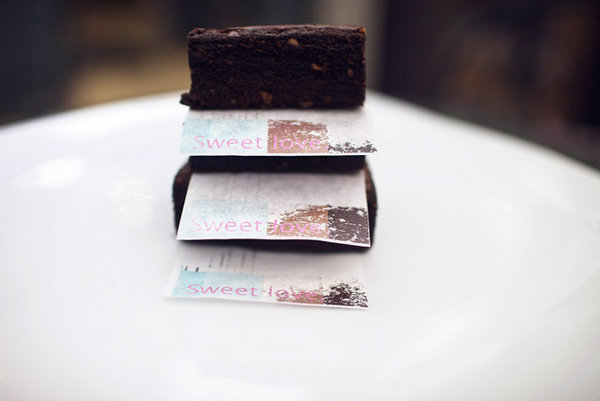 3. Run the parchment paper through your printer on the special paper setting - you may need to manually feed the paper through.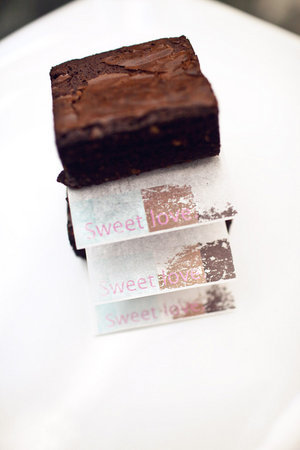 4. As the ink adheres to the parchment paper differently than normal paper you will see some distortion in the coloring. This is a purposeful effect that will give your project a unique design style.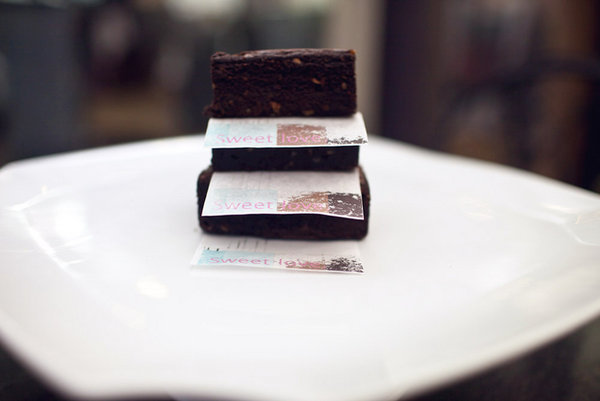 5. Cut out the sweet love parchment labels and use under your dessert of choice.
Photos By: Carly Taylor