By: Victoria Hudgins; Photos by Pictilio
Piñatas have become a fabulous trend for celebrations of all sizes. These tear drop fringe piñatas have a pretty look for weddings and can hold confetti, favors or special treats for your guests. The shape is simple and it's easy to coordinate them to your wedding day palette! 
Materials: Balloon, A few sheets of white tissue paper, Crepe paper streamers, Mod Podge, String, Confetti/Filler, Scissors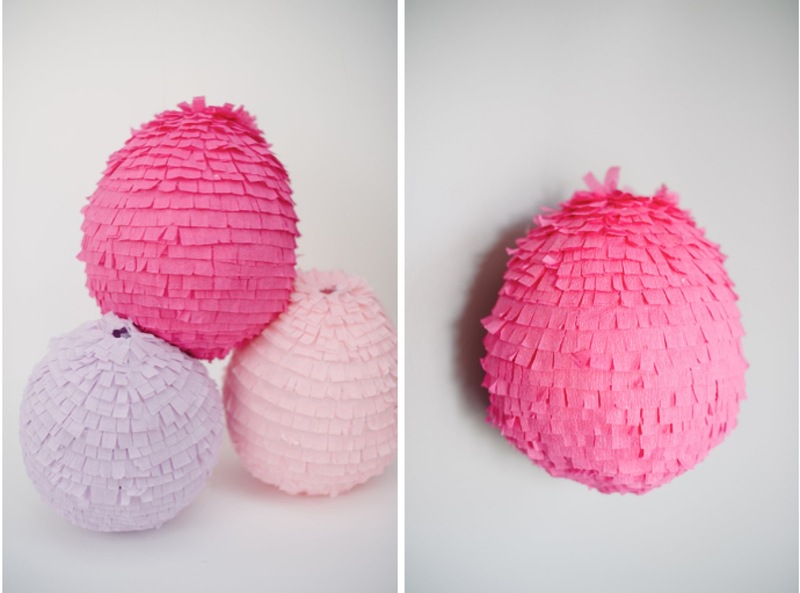 Step One: Blow up the balloon and begin making a paper mache mold of it. Do this by layering small scraps of white tissue paper dipped in Mod Podge around the balloon. Make the mold two layers thick (more layers will make the pinata difficult to break). Leave a small hole where the balloon is tied. Hang the mold and let dry. Once completely dry pop the balloon and gently lift the balloon out of the piñata mold. The mold should bounce back to shape quickly.
Step Two: Fold a length of crepe streamer in half and cut up 3/4 of the way to make the small fringe layers for the pinata.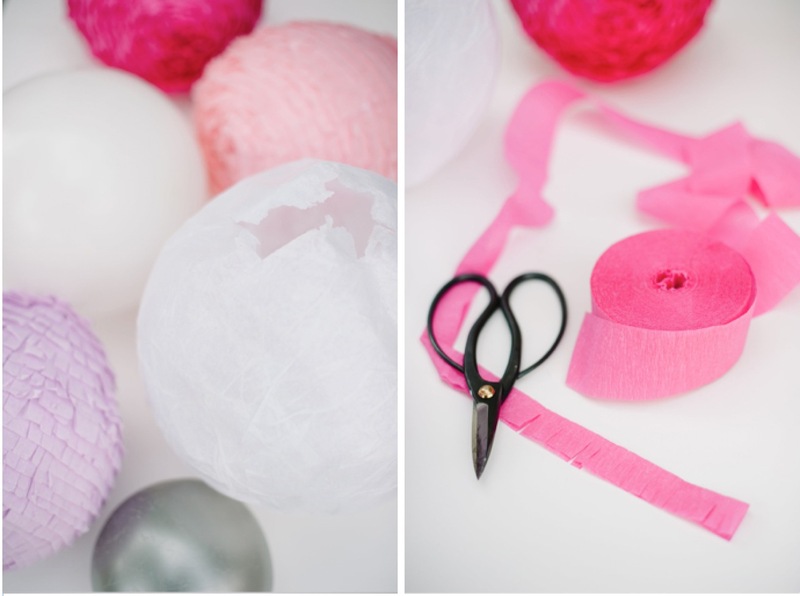 Step Three: Use hot glue to attach the streamer fringe to the mold as you go.
Step Four: Stuff the pinata through the top hole and finish off with a small amount of tissue paper.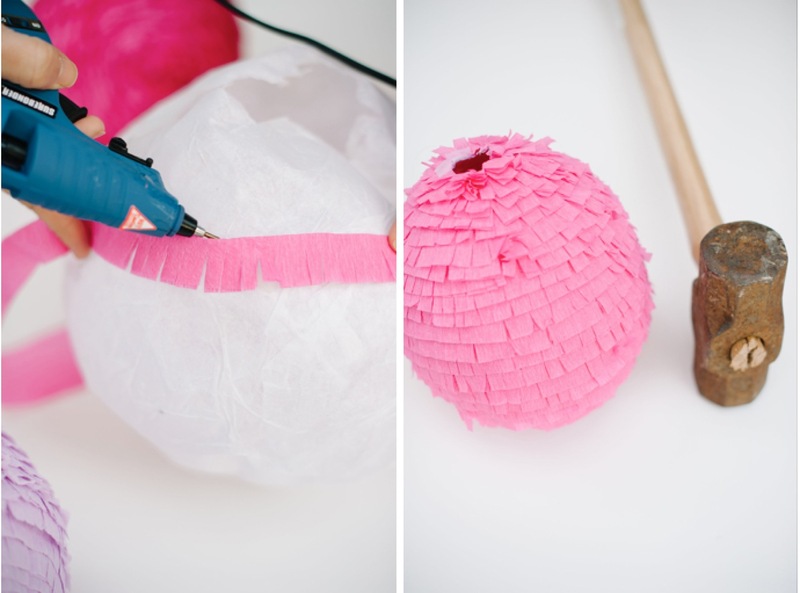 Hang for a pretty and fun activity for your guests to enjoy!