Project and Photos By: Jenny Batt of Hankandhunt.com
I can't remember the last time I coated my tree with tinsel, but I had a few boxes lying around. The ends reminded me of tassels and so I decided to give it a try. Who doesn't love a little something quick and easy to give a little sparkle?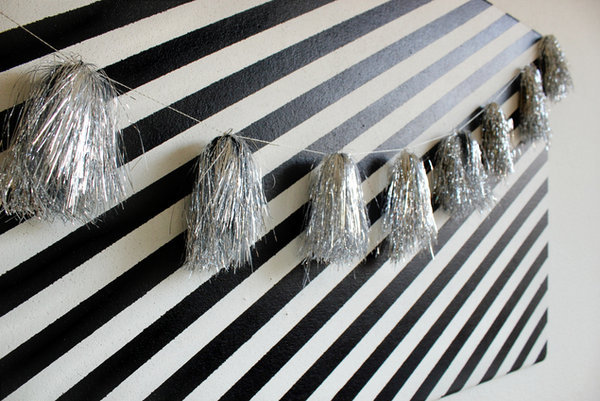 Materials:
Tinsel (one package = 4 small tassels)
Silver embroidery thread
Scissors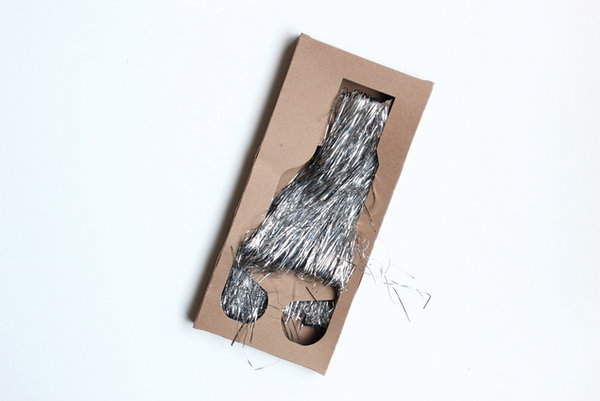 Take the tinsel out of the box carefully and lay flat. Cut in half.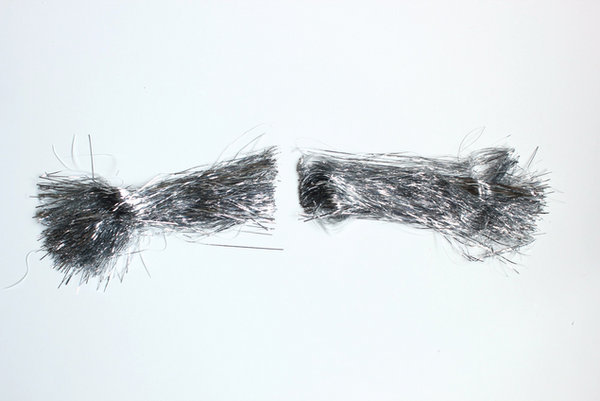 Separate with your fingers into four sets, you will be folding each set in half.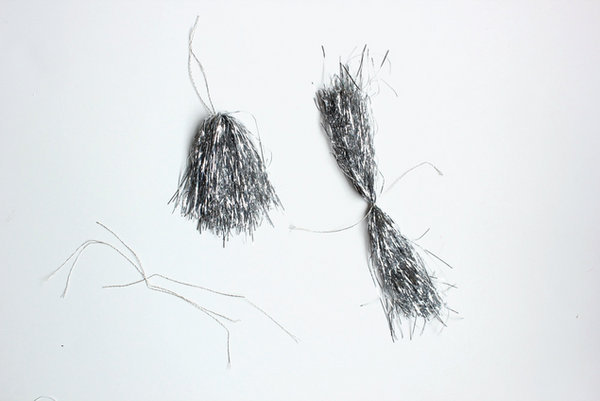 Take a 6 inch length of embroidery thread and tie tightly around the center of each section. Double knot, fluff, and you are done- instant tassel. Note: There are different grades of tinsel, you want the very thin kind, it lets you tie a tighter knot and fluffs better.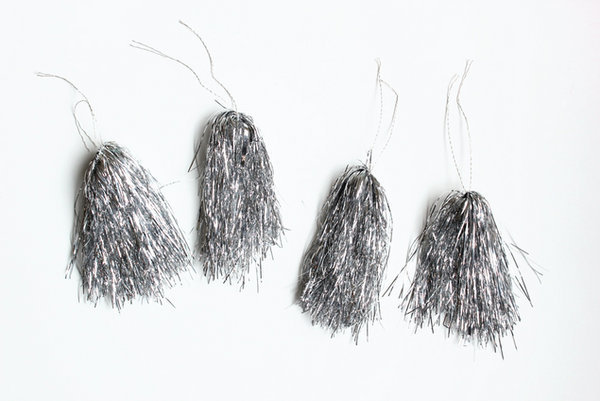 Repeat with remaining tassels. Tie each tassel to a length of embroidery thread to make a garland. Hang. Fluff each tassel as needed.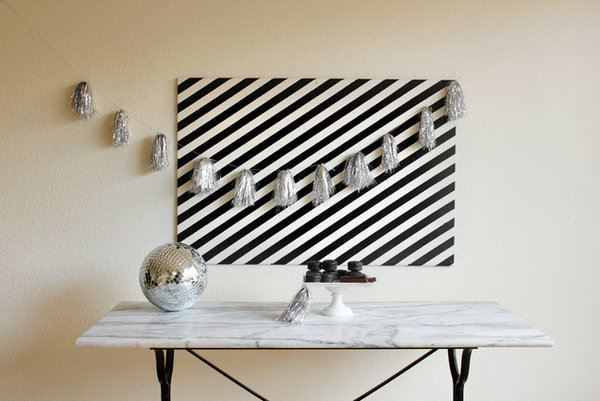 A simple little craft for a holiday wedding or just for a fun New Year's party, this can be made in a few minutes and there was no fringing involved. This garland is perfect for a beginning crafter!