Photos By: Cory O'Brien
Erica O'Brien, of Erica O'Brien Cake Design, is frequently asked about the chevron technique, one of the hottest design trends this wedding season. Here, she shares her method.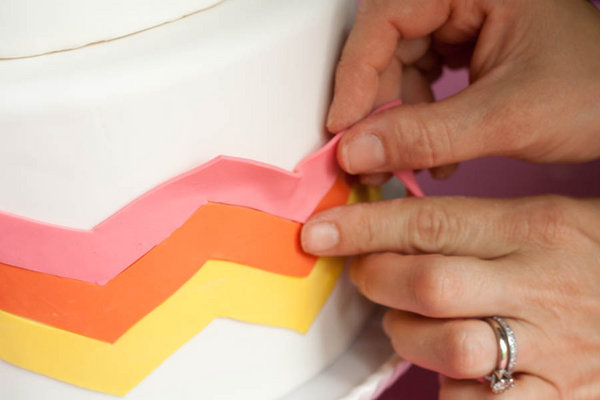 Materials:
Water
Tapemeasure
Paper
Cornstarch
Fondant in the color(s) of your choice (We used a citrus-inspired palette here.)
Xacto knife
Scissors
Food-use only paint brush
A pen
A rolling pin
Fondant board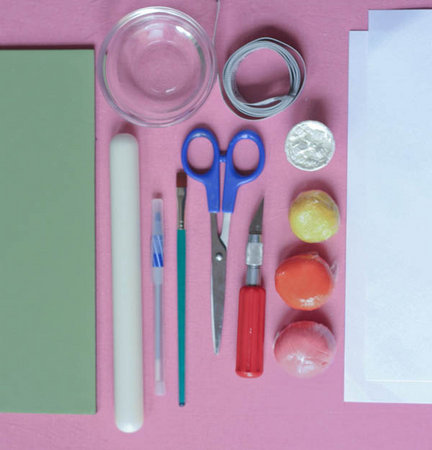 Measure cake's circumference. Determine the size of the chevron by dividing circumference into even segments the size of your choosing, usually around 1" to 1.5". For example, our cake had a circumference of 26". We determined that each segment would be 1.3" for a total of 20.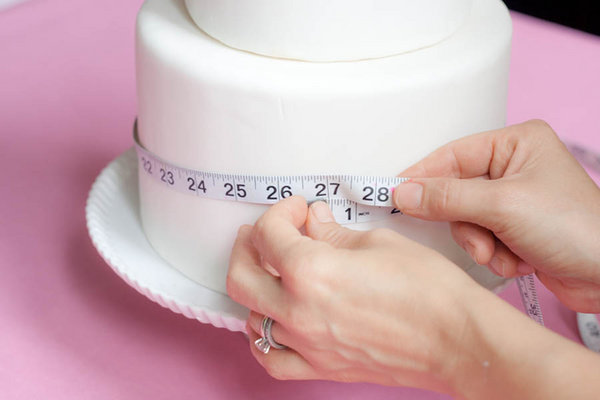 Create chevron template. Measure segment size on paper and mark with pen.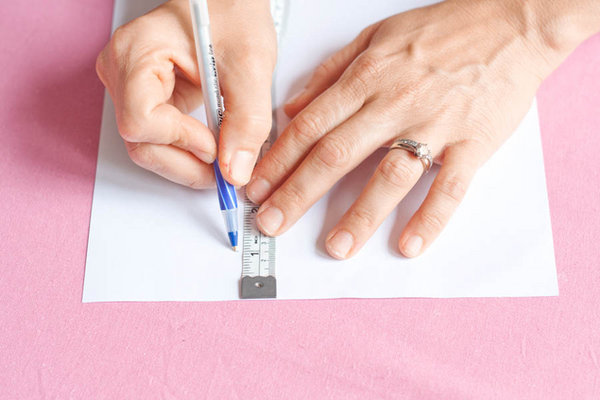 Holding paper horizontally (landscape), fold into accordian so that each fold measures the same size as the segment.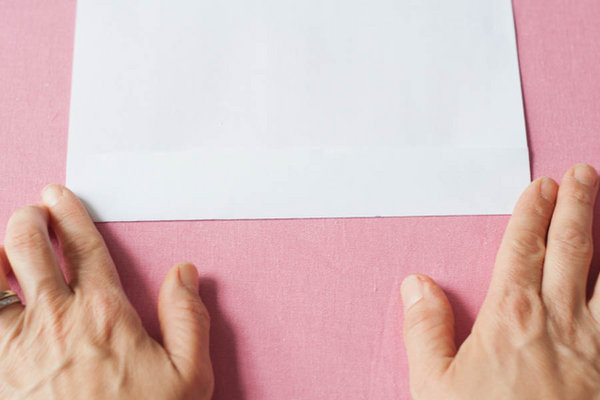 Keep folding even segments....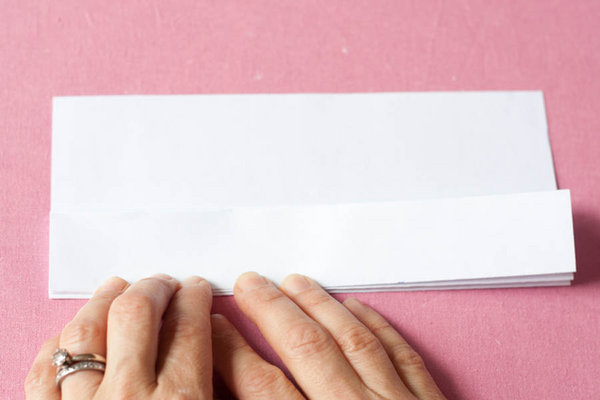 Each of our folds measured 1.3"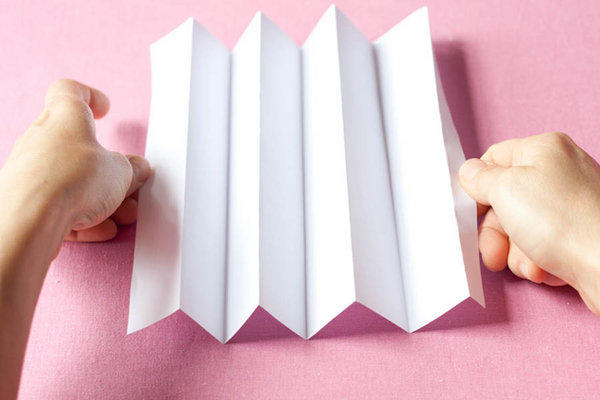 Cut paper at an angle.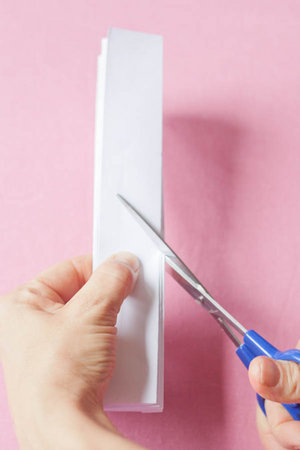 For a deeper chevron, angle scissors more vertically. For a more shallow chevron, angle scissors more horizontally.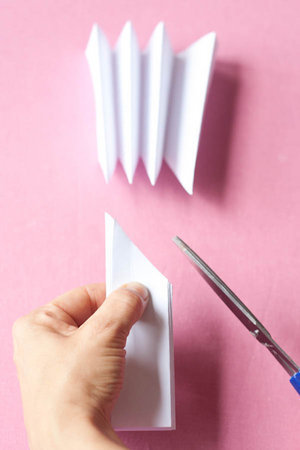 Using the same angle as first cut, cut the other side of the paper. For a wider chevron, move scissor further from first cut. For a narrower chevron, move scissor closer to first cut. Unfold. Your chevron template is complete.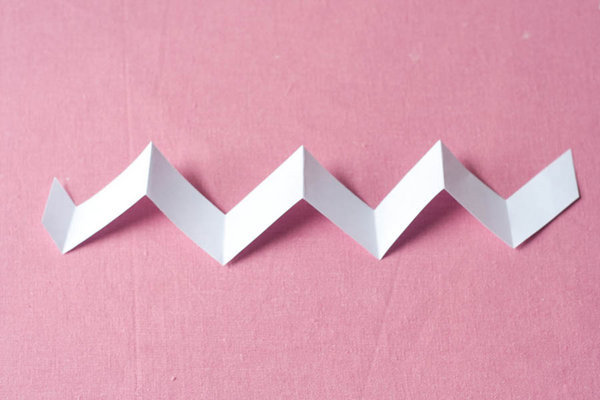 Roll fondant thinly.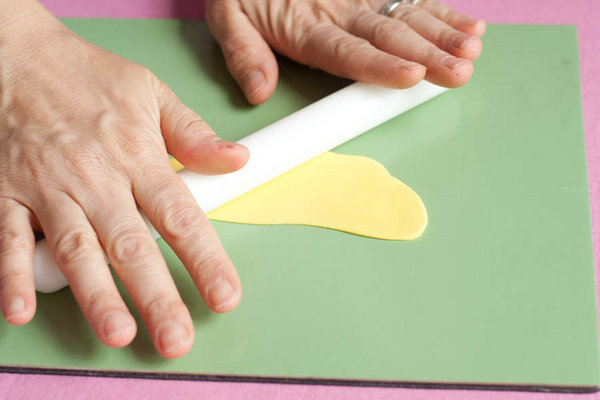 Place template on fondant and carefully cut with Xacto knife. Avoid paper sticking to fondant by rubbing it with cornstarch.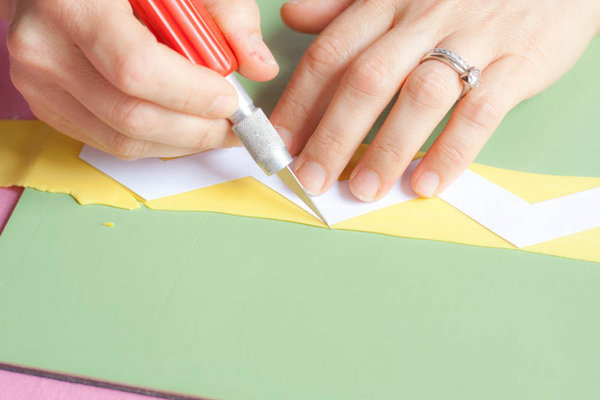 Remove excess fondant.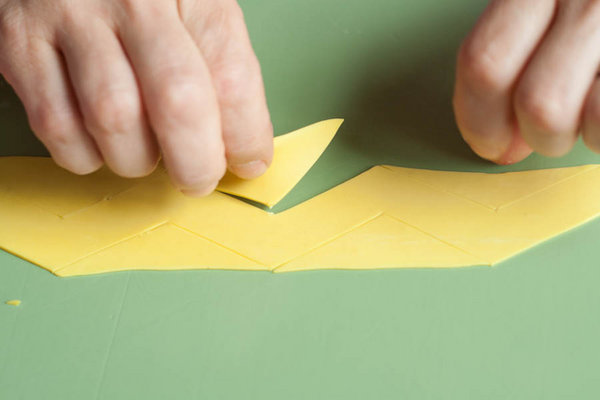 Use template to gently score cake to guide placement of fondant chevron.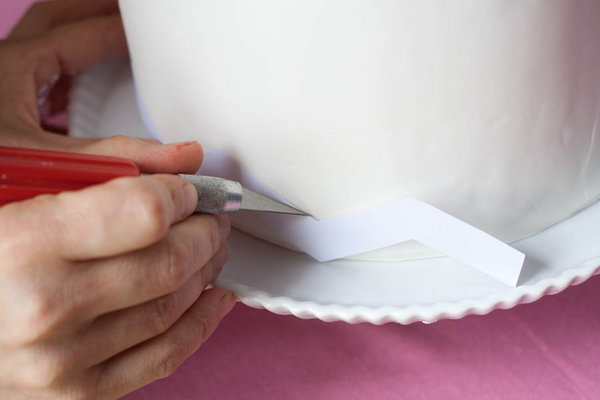 Use water to wet cake.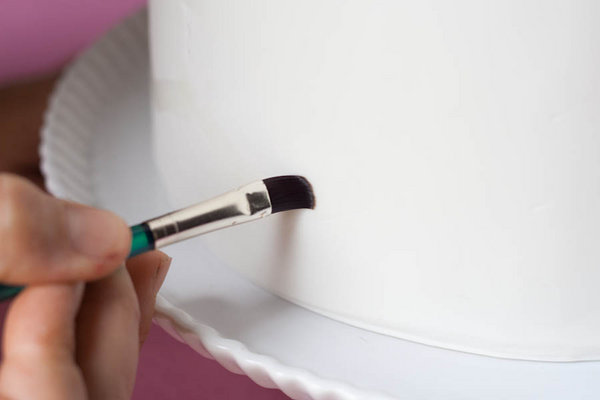 Apply fondant chevron to cake.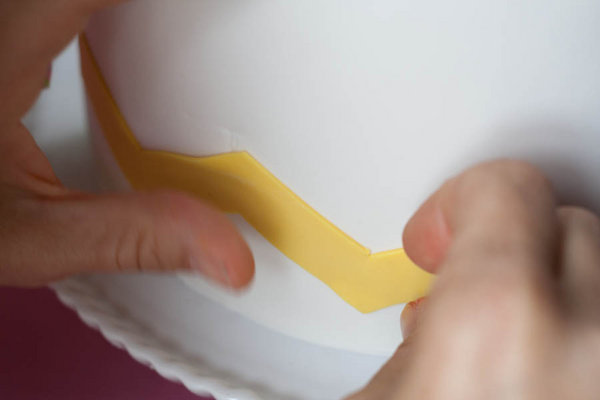 Continue pattern around entire cake.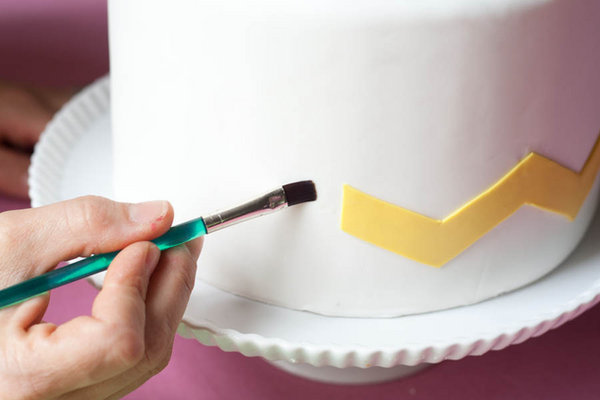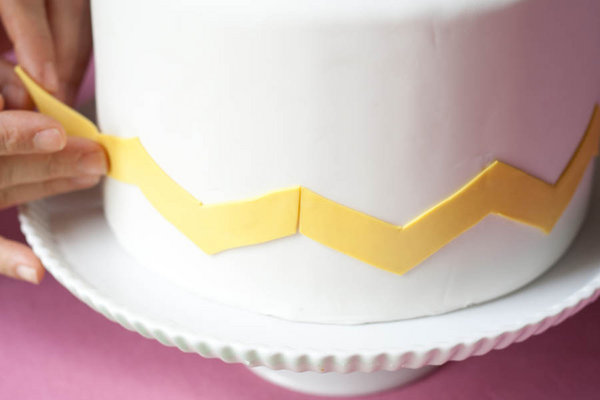 Lay the second color directly above the first.
(Optionally, used the template to guide placement of another row evenly spaced above first row).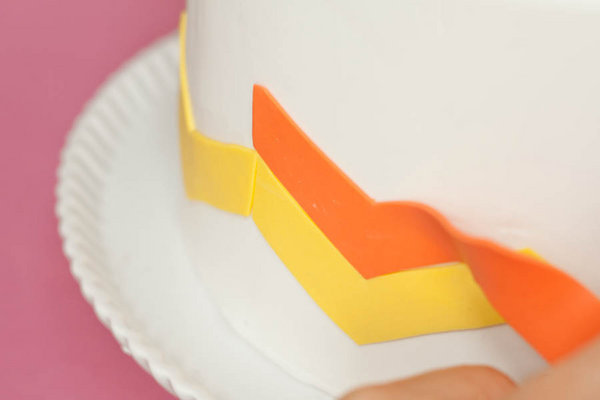 Repeat with additional colors.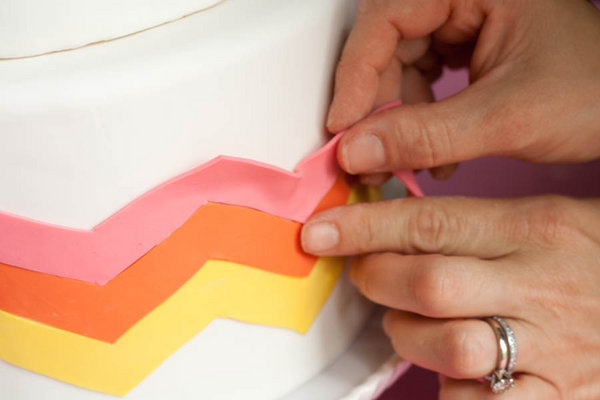 For a finishing touch, add fresh flowers, or use sugar flowers like the ones seen here.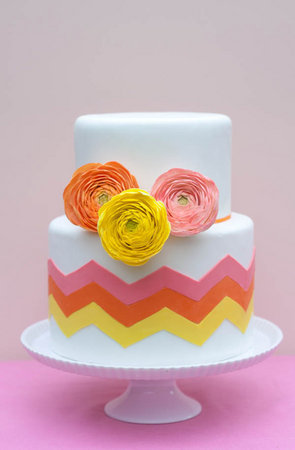 Photos By: Cory O'Brien