Photos by: Carly Taylor
Everyone loves a dessert bar, so why not leave your guests with a little extra chocolate to take home.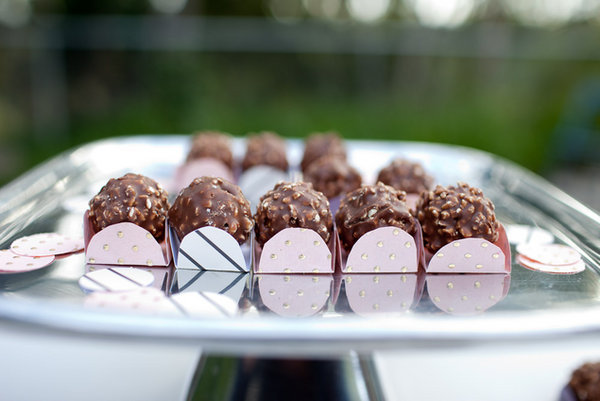 Hand out truffles in these sweet little boxes.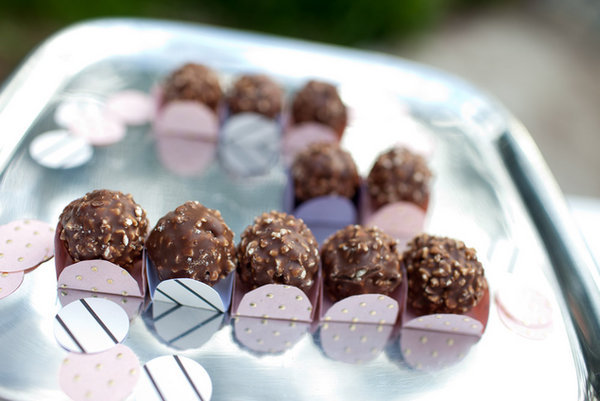 To make you will need:
Truffle download
here
and pretty designed paper of your choosing.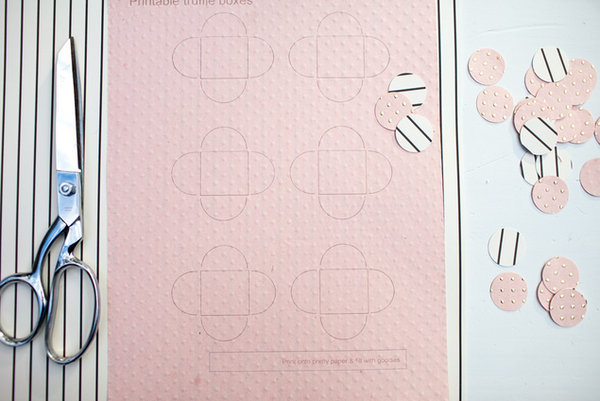 To Make:
Print out the truffle box download onto the backside of your paper selection. The download makes six boxes per page. Any paper you love that has a pretty color on both sides will work (do not buy scrapbook paper with white or grid as the back for this project) as you will see the back on the inside of the box.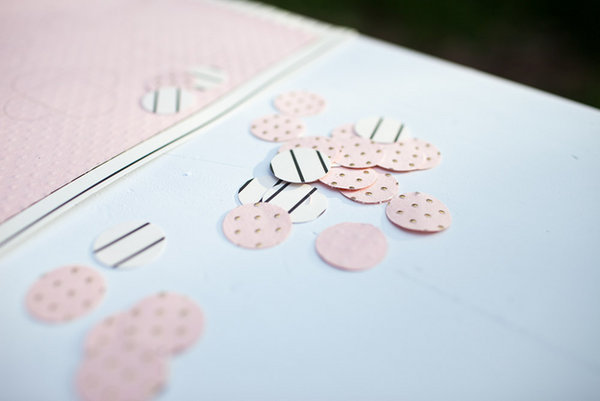 Cut out the truffle boxes, one per guest.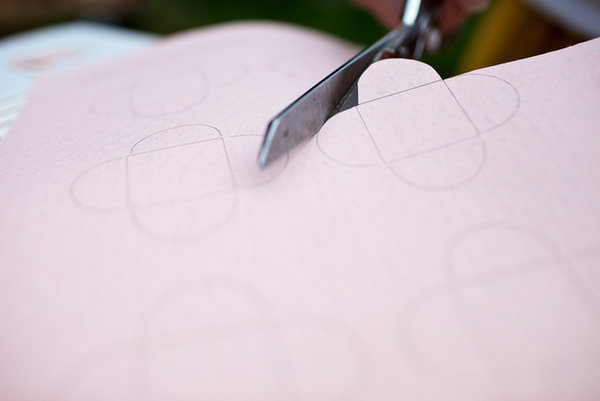 Fold the boxes on the four corner fold lines. The chocolate you use will block any view of the lines.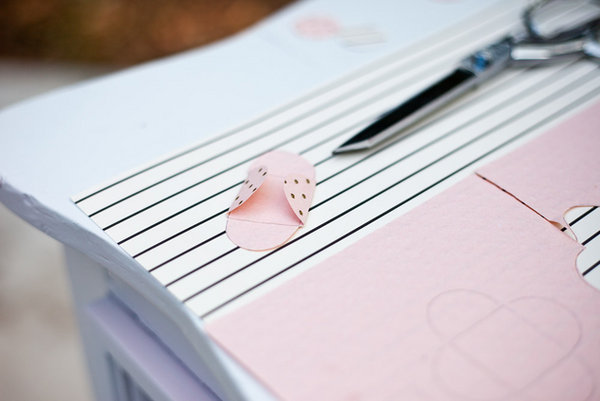 Fill your boxes will simple chocolate truffles.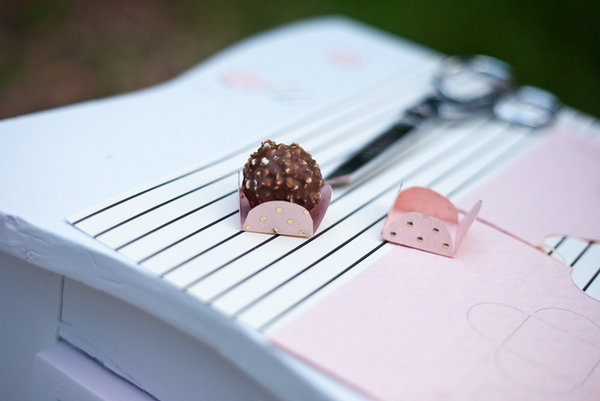 Using the pretty homemade box will allow for even the simplest (read, cheapest) chocolates to look like fabulous boutique finds!