Project & Photos By: Victoria Hudgins
Looking for a less traditional cake topper for your wedding? These vintage fabric stars will bring a dose of bright charm to your cake or dessert bar.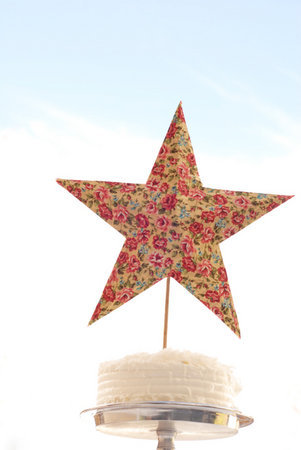 Materials:
To make them, you'll need basic star frame(s), mod podge, fabric, and scissors. Small cardboard star frames are available at your local craft store, while larger metal frames can be readily found at thrift stores or at many big box stores.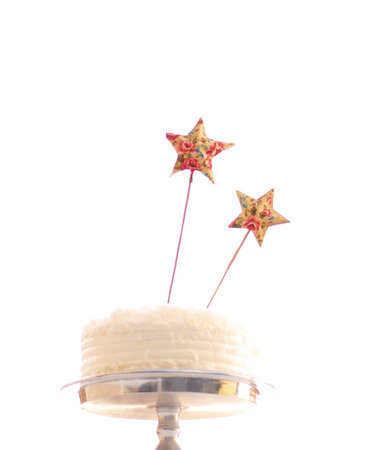 Materials (cont.):
Find a fabric that coordinates with your wedding day. Search Etsy for a wide variety of pretty vintage florals or check your local fabric store for vintage replica fabrics.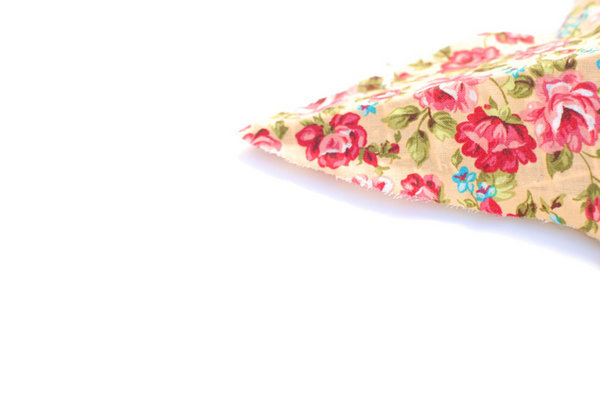 Step One:
Cut your fabric to the approximate size of your star and dredge it in a bowl of Modge Podge until completely wet. Place the fabric on top of your mold and use your fingers to gently shape it into form. Let dry overnight.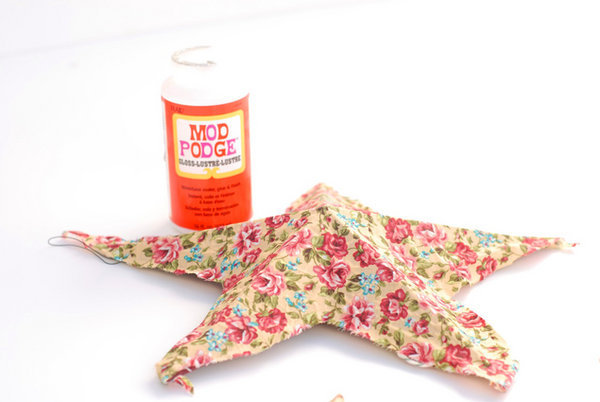 Step Two:
Once dry, cut the fabric closer to the frame shape and turn over. Secure any extra fabric in the back with glue.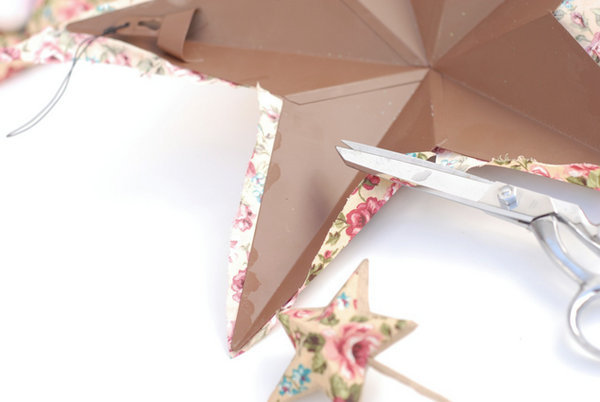 Step Three:
Use wood glue to attach a stick to the backside of a large star frame. Many smaller frames come sold with small wooden sticks already attached.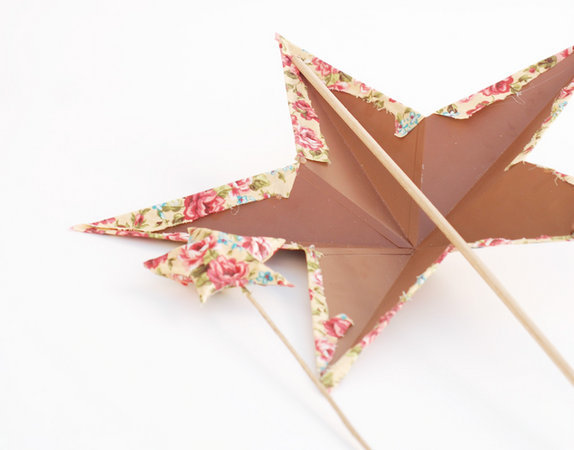 Display Tip:
Place one large star in your cake for a bold bright touch or scatter smaller stars atop cakes, cupcakes and desserts.