Project and Photos by Brittni Mehlhoff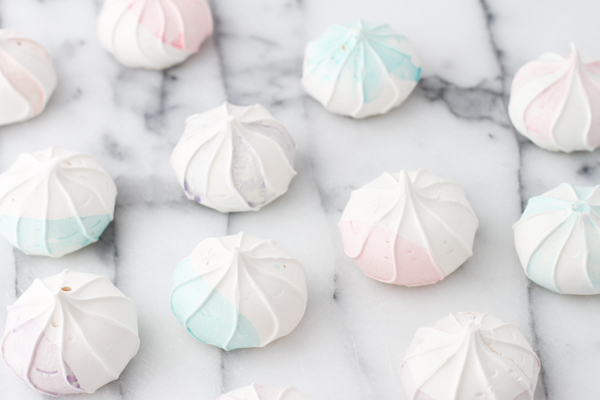 Make store bought meringues feel like custom treats for guests, with this simple watercolor-inspired DIY. They may look like tiny pieces of art, but they are also completely edible (and delicious). Since this project uses gel food coloring, they're 100% safe to eat. 
Materials:
Meringues
Gel Food Coloring (assorted colors)
Small Paint Brush (cake decorating brushes work great)
Water
Small bowl
Paper Towels
How-To: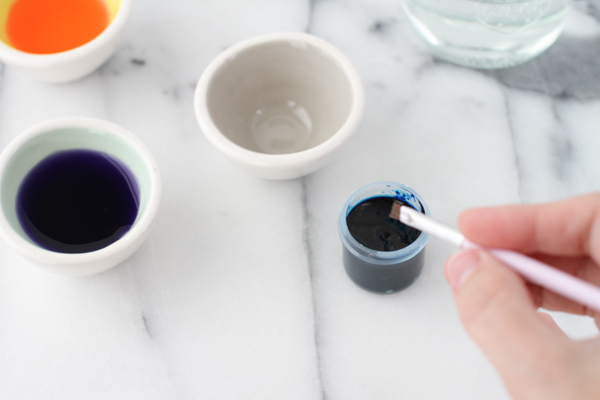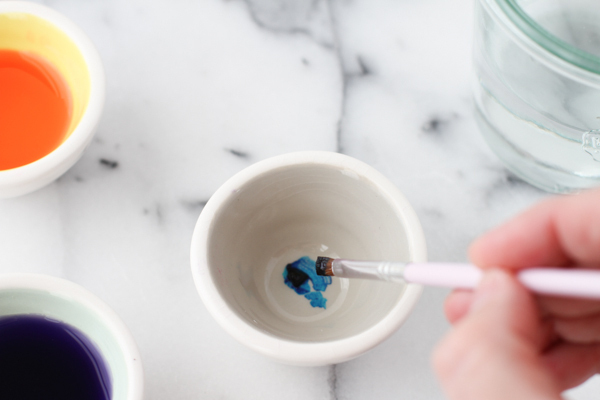 1. Using a paint brush or toothpick, grab a small amount of gel food coloring (a little goes a long way) and place in a bowl.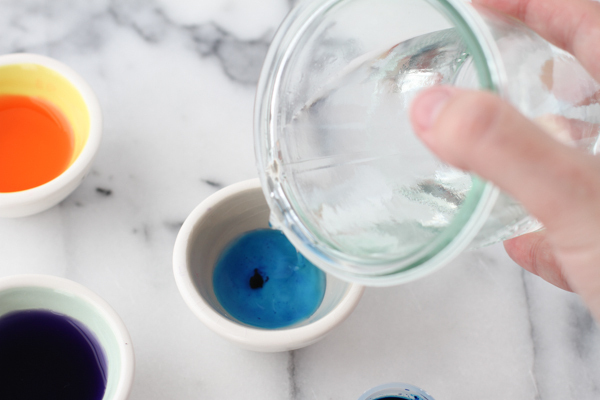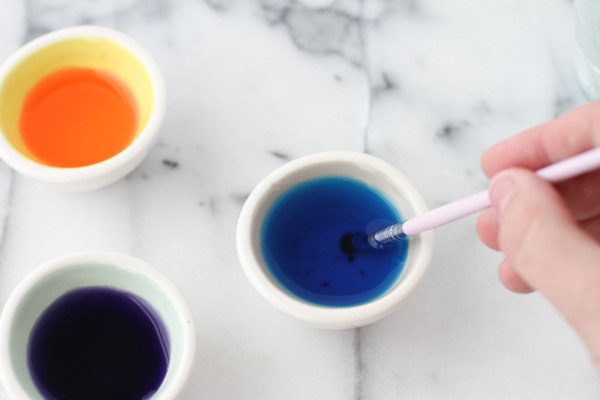 2. Next, add water and stir.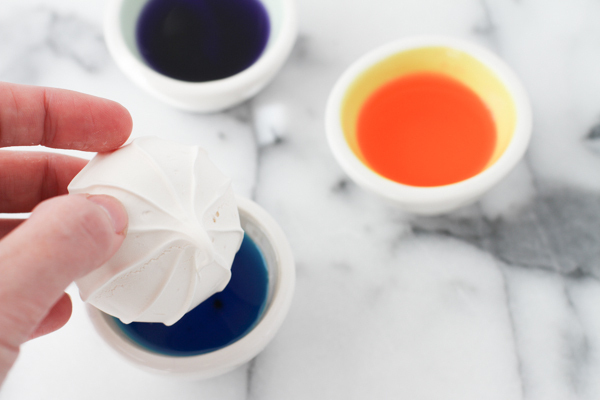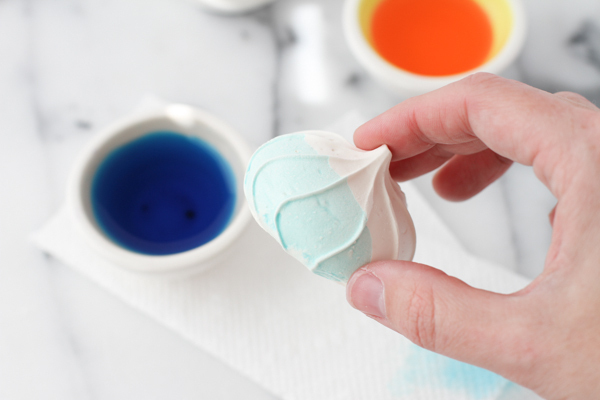 3. To create color blocked watercolor meringues, simply dunk the meringue into the food coloring mixture quickly and remove. Set on a paper towel to dry.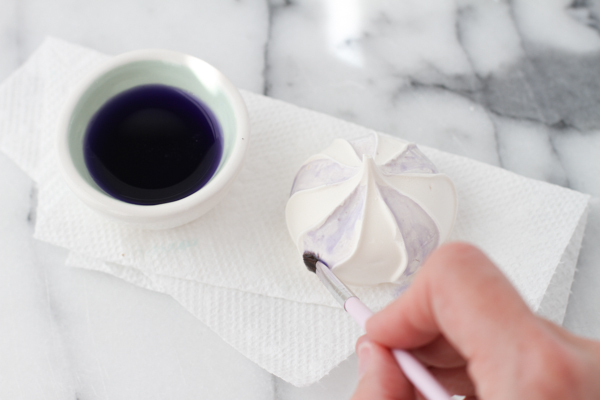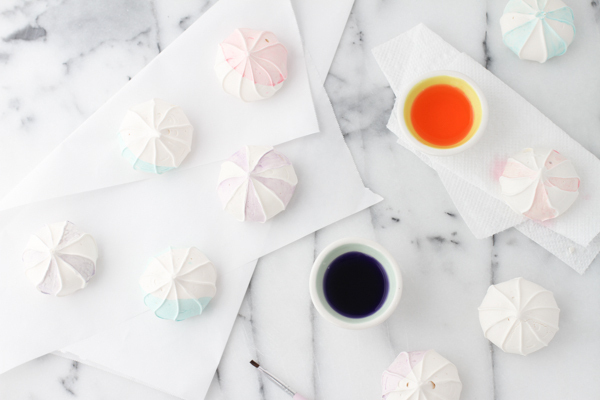 4. To create a painted pinwheel, dip a paint brush into the food coloring and use as you would any other paint. Set on a paper towel and let dry.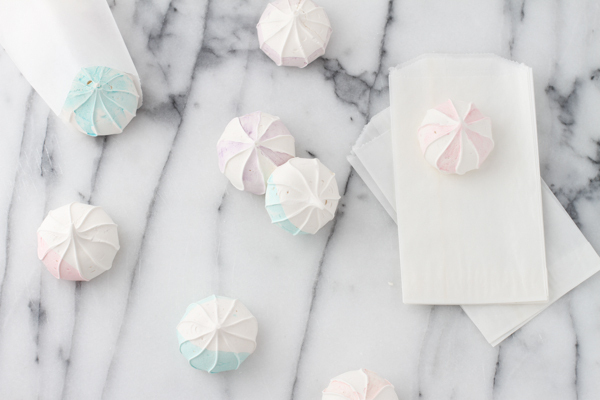 5. Place into small bags or decorative boxes.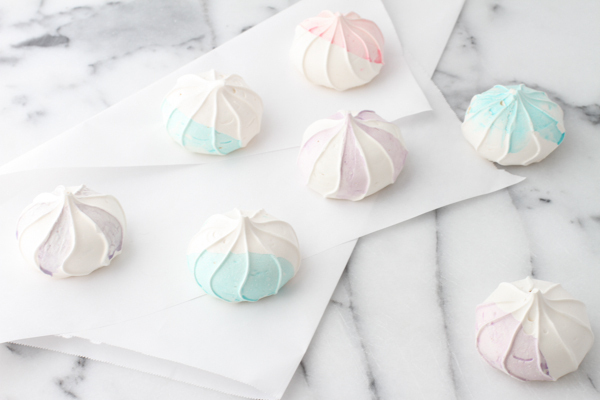 Showcase the finished meringues on a dessert table or wrap them up to give as takeaways for guests. They make great favors!