Project and Photos By: Brittni Mehlhoff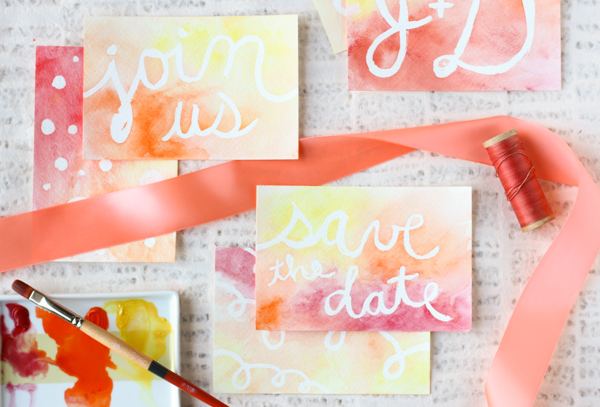 We all know the importance of first impressions and when it comes to your wedding, the first impression guests will have will be delivered in the form of your Save the Date. Set the tone by creating your own custom watercolor 'Save the Date' postcards.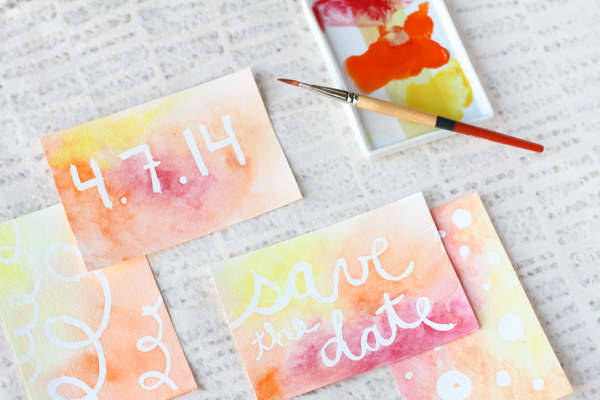 Choose watercolors that match your wedding colors and theme, then design them with your initials, wedding date or a meaningful phrase like 'together forever'.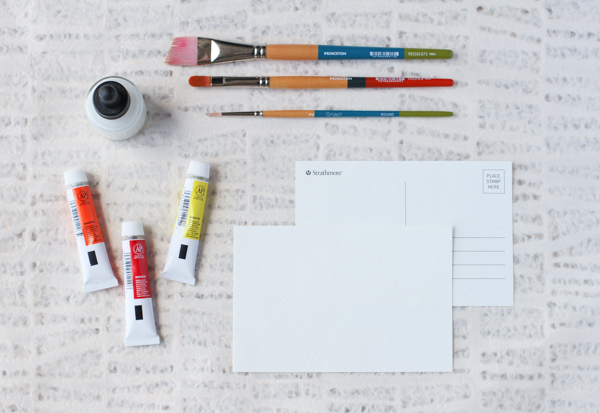 Materials: watercolor postcard paper, watercolor paints, assorted paint brushes, liquid frisket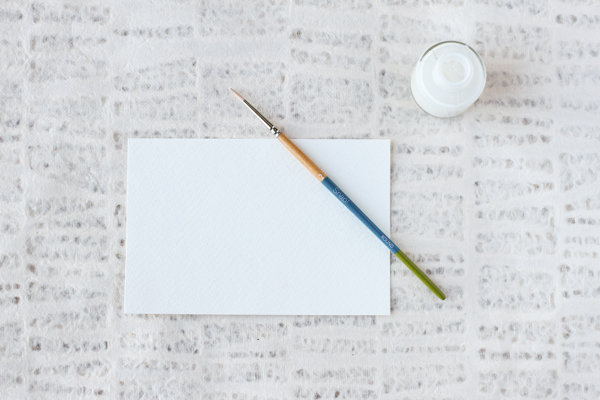 Step One:
Dip your brush into a container of liquid frisket and begin painting a design onto the watercolor postcard paper. The liquid frisket will act as a resist to the watercolor when it comes time to add color, so keep that in mind when creating a design.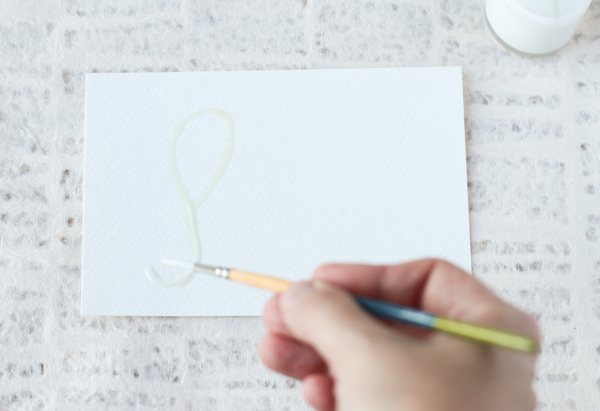 Step Two:
Wait for the mask to dry completely. Then, using a different brush, add a layer of water to the entire postcard to prepare it for the watercolor paints.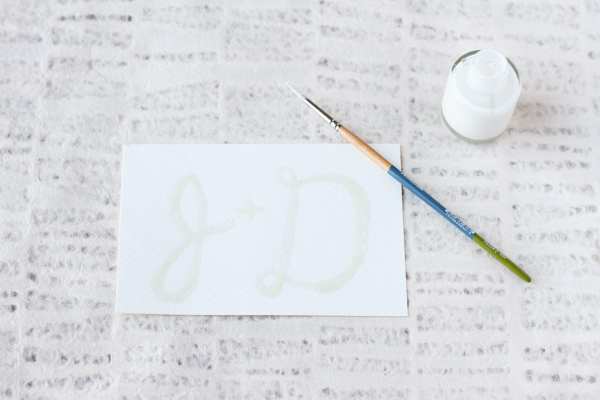 Step Three:
Next, begin painting the postcard with washes of various colors until you've reached the desired look. For a softer look, gently blot the paint from the paper as you go.
Step Four:
Once the paint is completely dry, it is time to pull the resist mask off.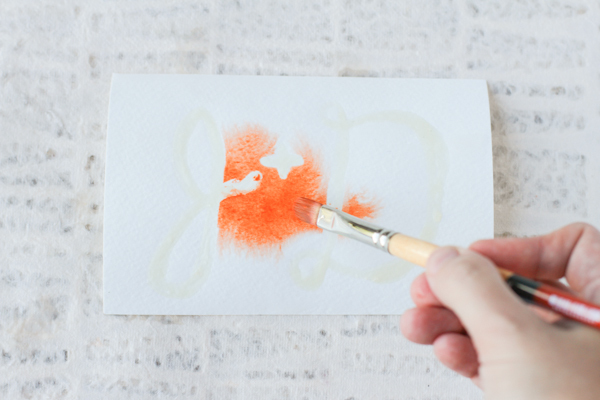 Step Five:
Using your finger, rub over one end of the liquid frisket until it begins to pull up, just as you would with rubber cement. Pull the mask off in entirety, and you will be left with crisp white areas that show off your design.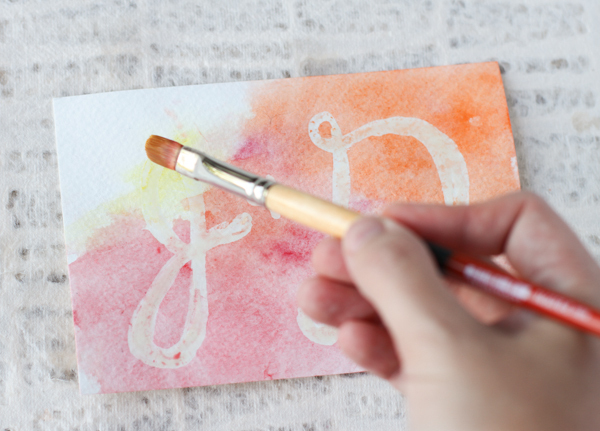 Step Six:
Lastly, add a stamp and address your postcards. Don't forget to also include a note reminding guests of the date of your nuptials and any other details you would like to share.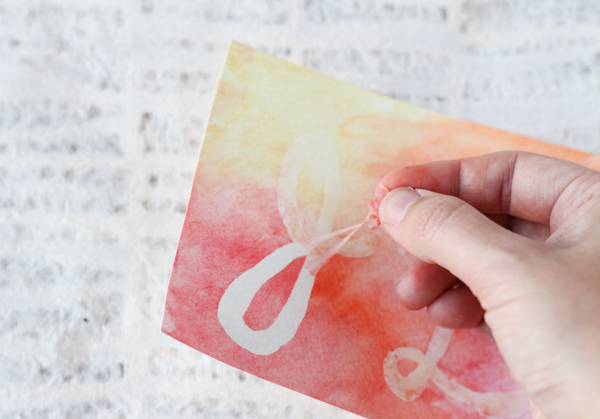 These save the date postcards are sure to make a charming first and lasting impression that will continue to excite your guests every day up until the big day.