Project Design By: Victoria Hudgins
Photos By: Carly Taylor
Using watercolor in your wedding can be an easy way to add both color and pretty artistic flair. Make drink tags, escort cards, or favor labels with these easy instructions.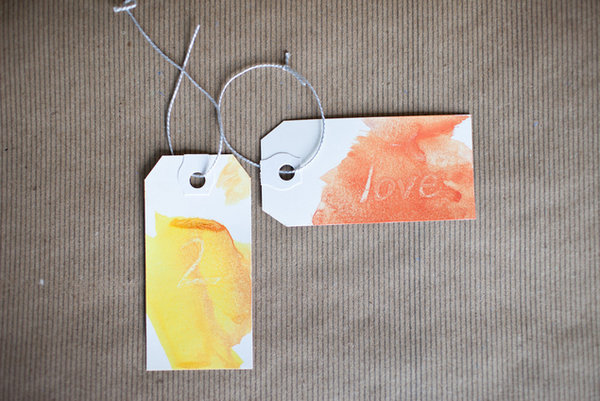 Materials:
You will need watercolor paints, paper tags, a white crayon, a paint brush and water.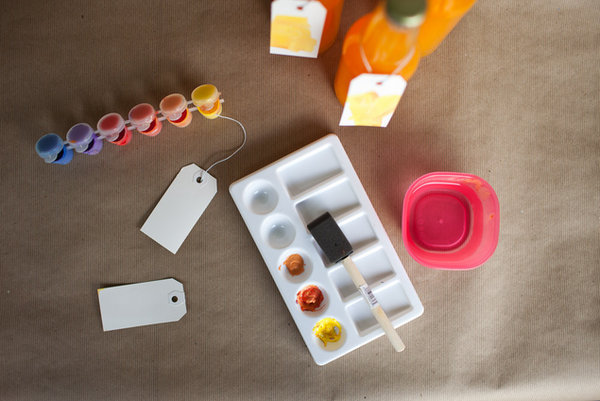 Process:
Write in your details on the paper tag with a white crayon. I did a combo of table numbers and simple words to show how each would look. Be sure to press firmly with the crayon.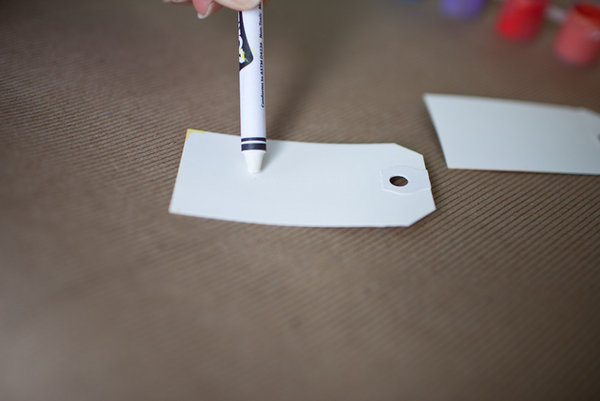 A preview of the finished product. Loving this vibrant orange.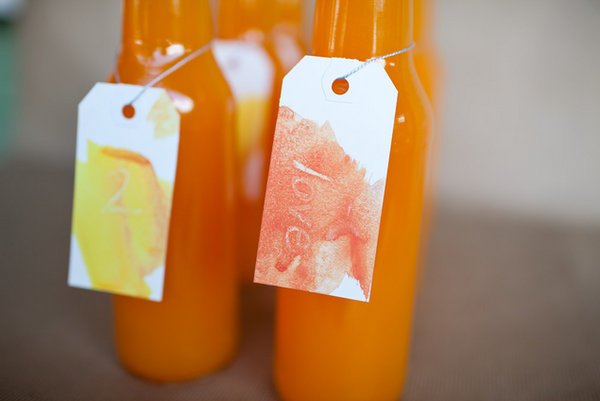 Dip your brush in the water and the paint, before stroking lightly over your tag.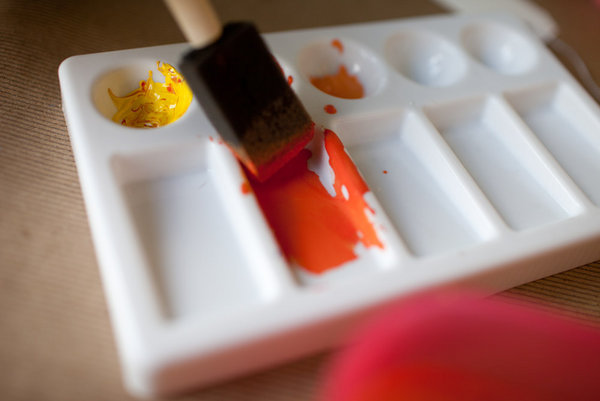 Mix colors and do a couple coats to ensure good texture.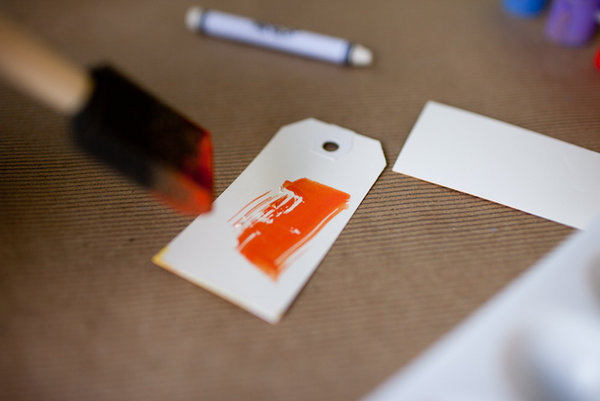 The watercolors will not adhere to the wax portion of the tag where the crayon has left its mark.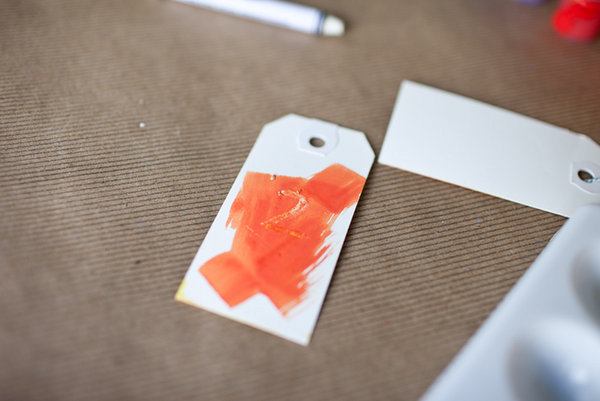 What a difference adding favor tags makes! Let dry and attach to your favor or item of choice!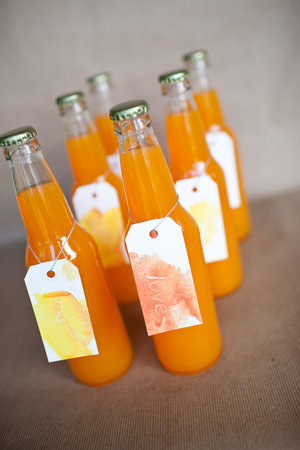 Lastly, get creative and have fun!