Photos By: Carly Taylor
We all know how much your guests will enjoy seeing you kiss your new husband. Here is a fun alternative to having them tap their glasses to see the kiss!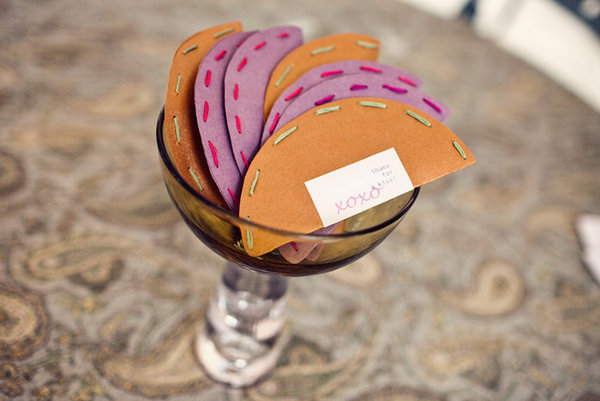 Materials:
Scrapbook paper to match your wedding decor
A bowl to trace
Embroidery thread
A hand stitching needle
The download "shake for a kiss" label
Multiple types of beans for shaking
Scissors
A glue stick
A pen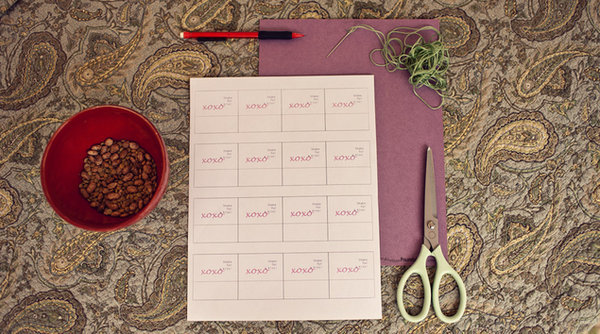 Process:
1. Trace your bowl shape and cut out enough circles for each of your guests to have a shaker (or a few per table if you'd like to pair it down).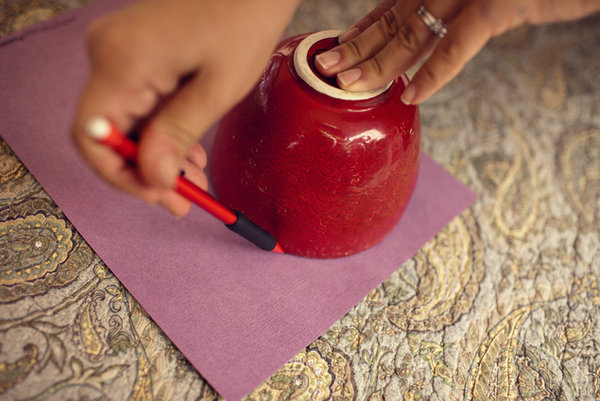 2. Cut out all of your circles.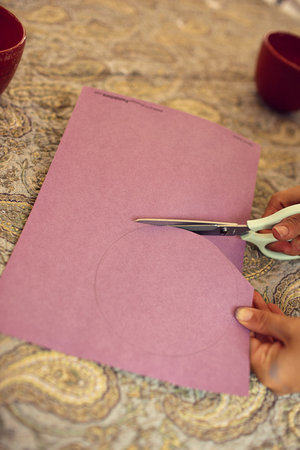 3. Fold each of the circles in half and using the embroidery thread and stitch a line around the half circle.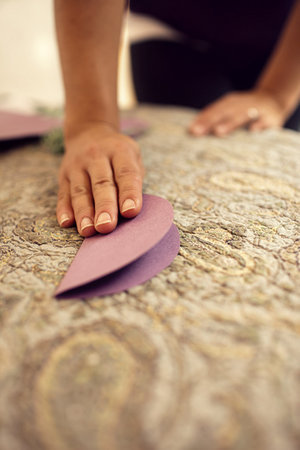 Stitch away!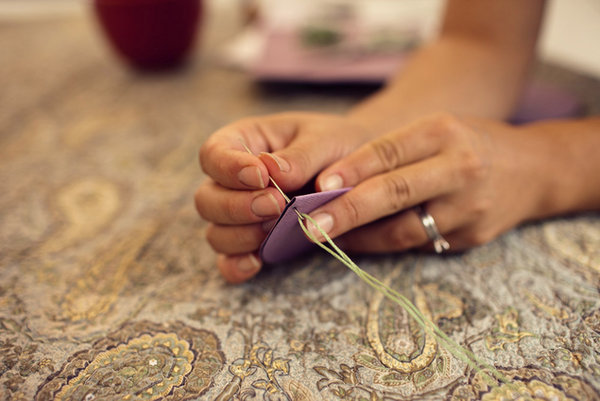 4. Before the last stitch fill your shaker with a handful of beans.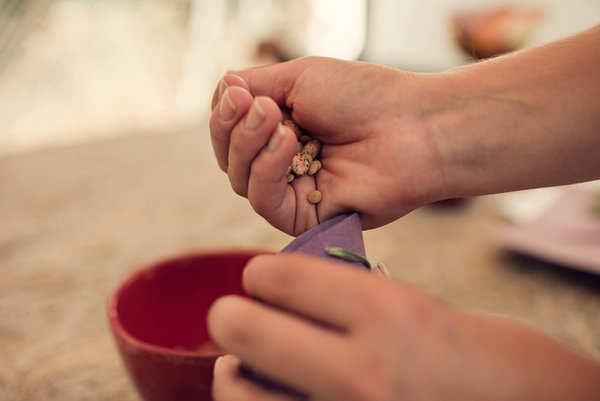 5. Close the shaker by stitching to the end and tying off the backside and cutting the tread down.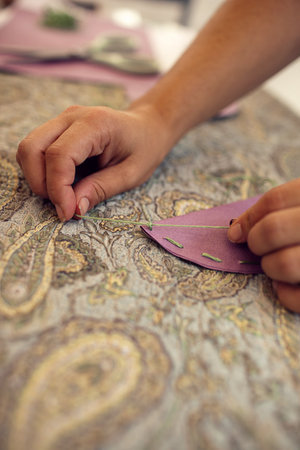 6. Print out labels and cut each along the lines to size.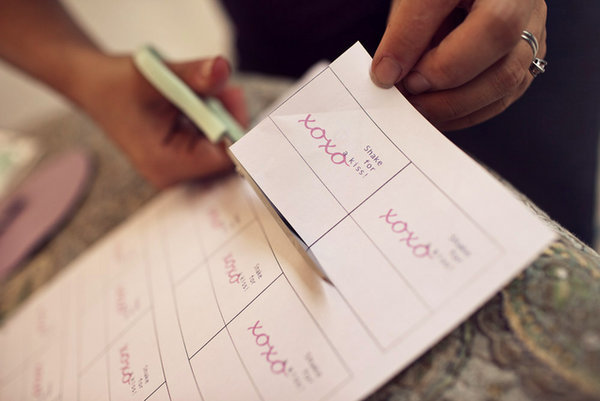 7. Attach to the shaker using a glue stick.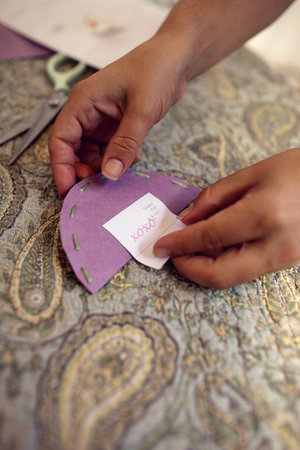 8. Set out and enjoy the multiple opportunities you will have to kiss the man you just married!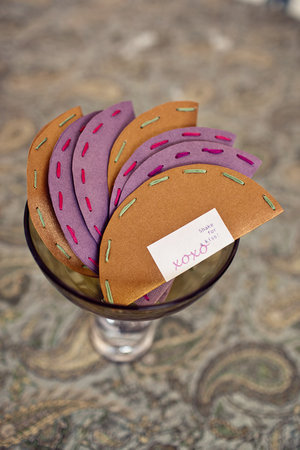 Photos By: Carly Taylor