Project by Janie Medley
Photos by Tori Watson of Marvelous Things Photography
Table number card by Momental Designs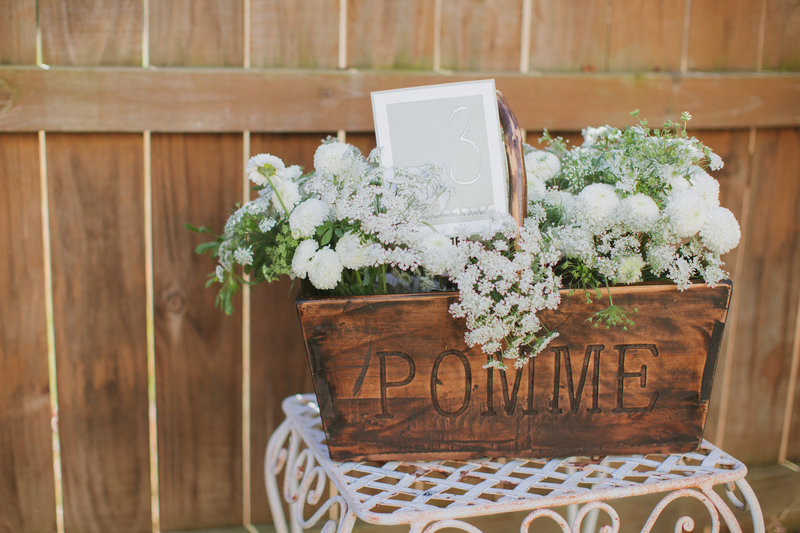 This is a quick and easy centerpiece using mason jars.  I have tons of mason jars and I'm sure most of us do, so here's a pretty way to incorporate them into the reception table décor.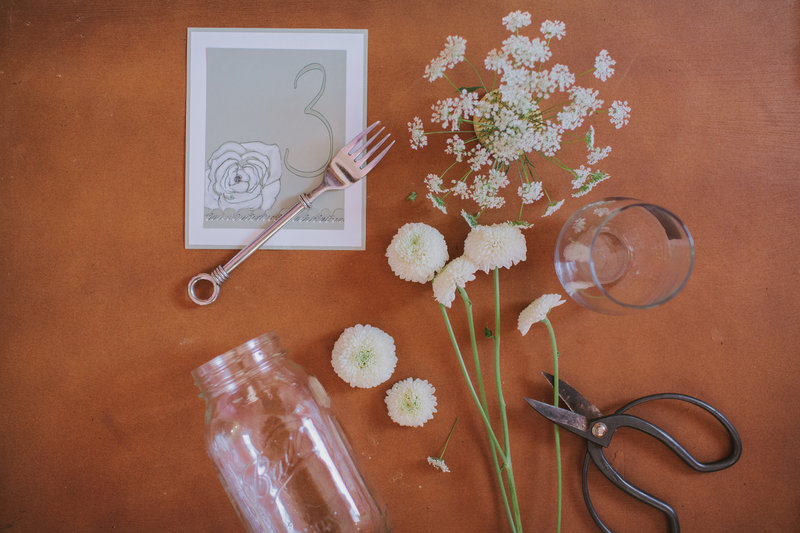 Ingredients:
3 Mason Jars (depending on the size of wooden container)
Queen Anne's Lace (3 Bunches)
White Chrysanthemums
Scissors
Old Fork
Table Number Card
Small water glass or jelly jar
Wooden Box Container (and I lined the bottom with newspaper to give the jars height)
How To: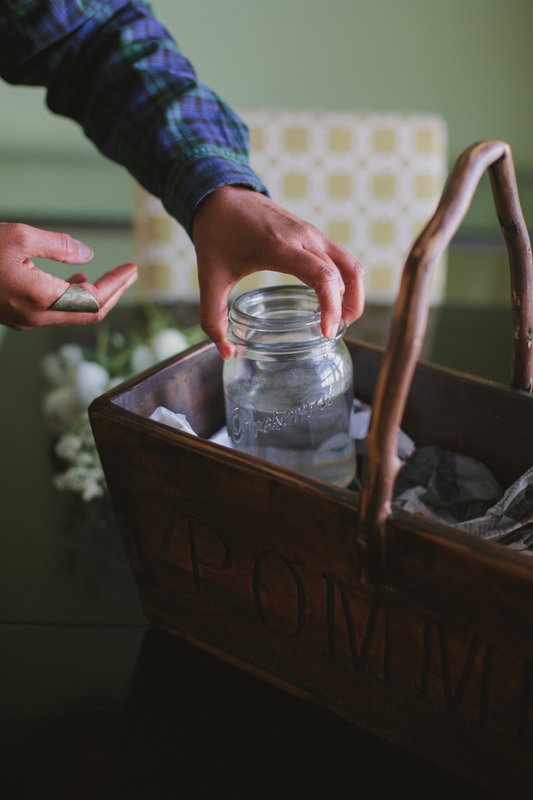 Fill mason jars with water and place in wooden container.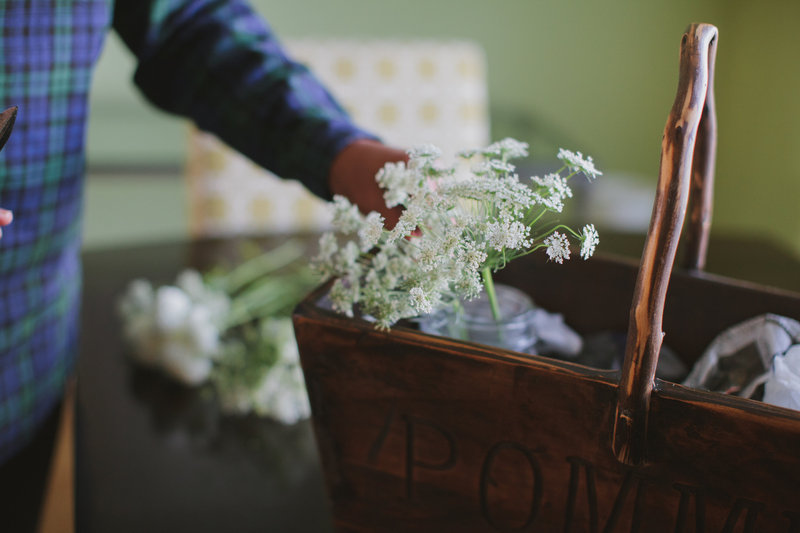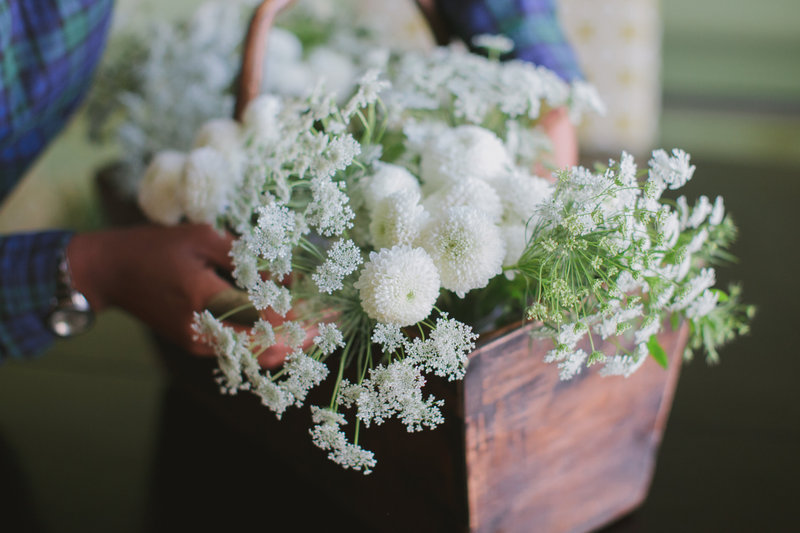 Cut the stems of the Queen Anne's Lace and Chrysanthemums and place in the mason jars.  You want the Queen Anne's Lace to "spill" over the rim of the container, so cut the stems accordingly.  Fill the mason jars with the flowers varying the heights.  You want the arrangement to look full and have that "just picked from the garden" look and feel.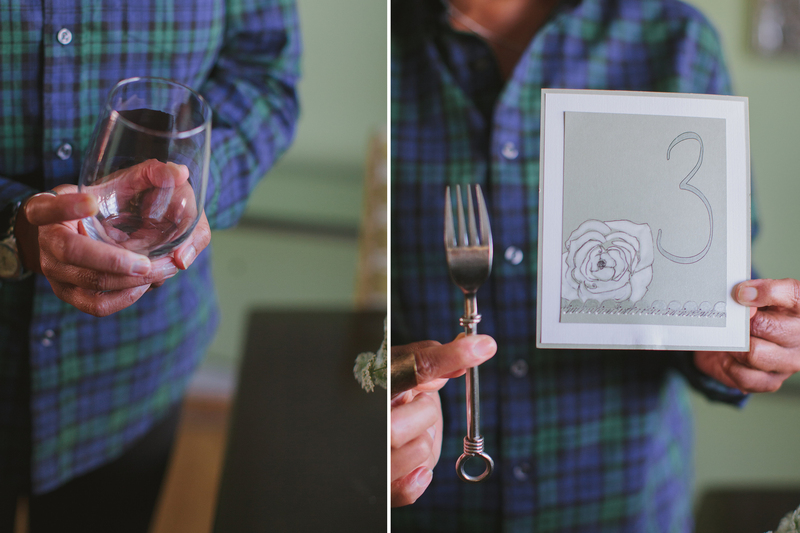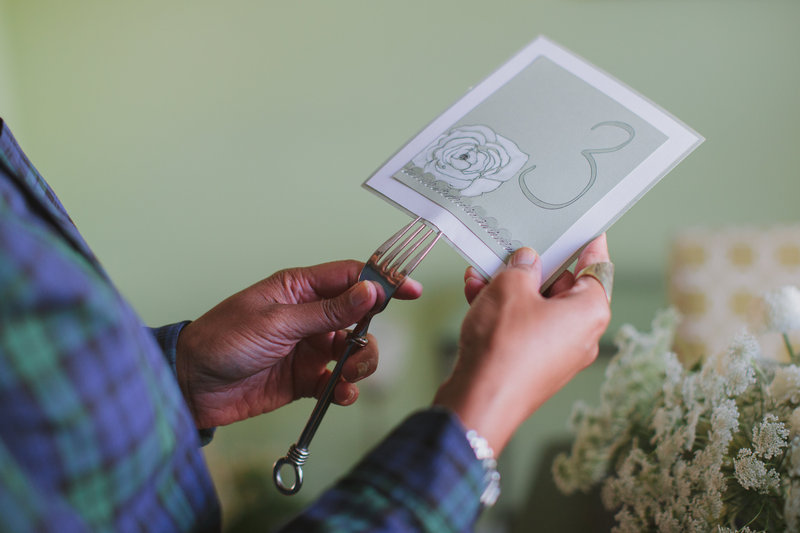 Place the small water glass in the wooden container.  Now take your old fork and bend the end prongs and place the table number card between the prongs.  Place the fork in the water glass and there you have it!!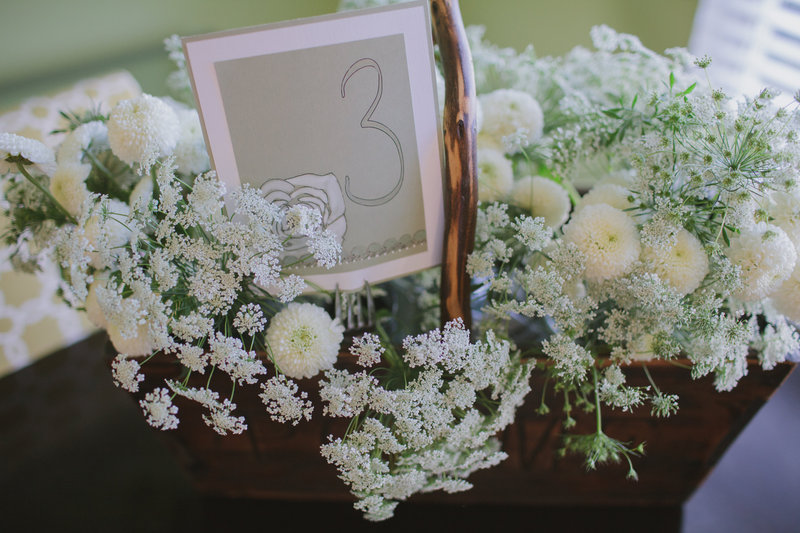 Enjoy your gorgeous centerpiece!