Photos By Chelsea Fuss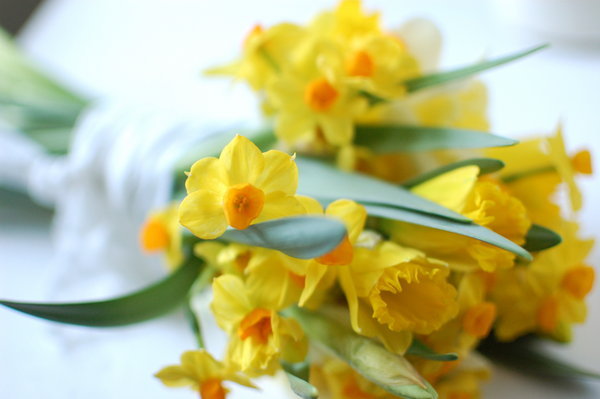 Materials:
Four bunches of daffodils: use different colors and flowers that are at different stages. The paperwhite daffodil, "Grand Soleil d'Or" has small petals and gives the bouquet the wild feel.
String
Scissors and/or clippers
Suslin or cotton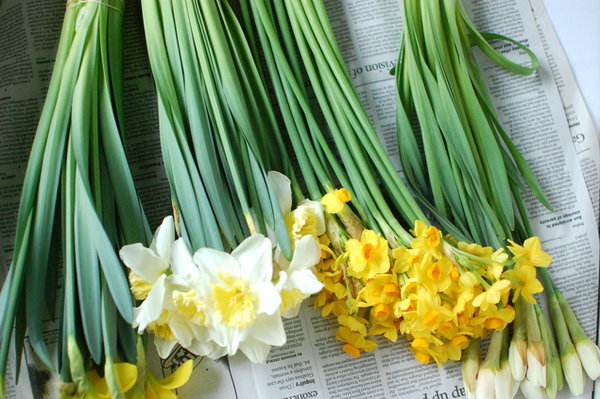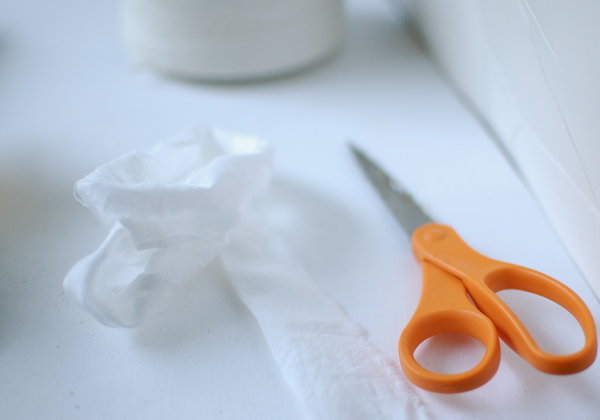 Directions:
1. Remove the leaves from the daffodils and separate the flowers and leaves into piles.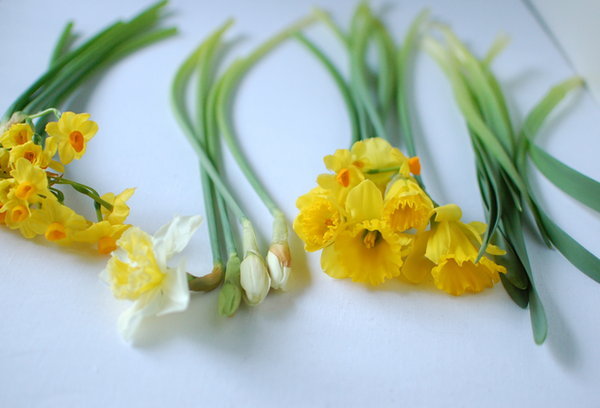 2. Grab a few stems of flowers and hold in your left hand if you are right-handed and right hand if you are left-handed.
3. Alternate, adding flowers and leaves. Each time you add another bunch, turn the bouquet.
4. Once you like how it looks, trim the stems and tie the bouquet together with a string.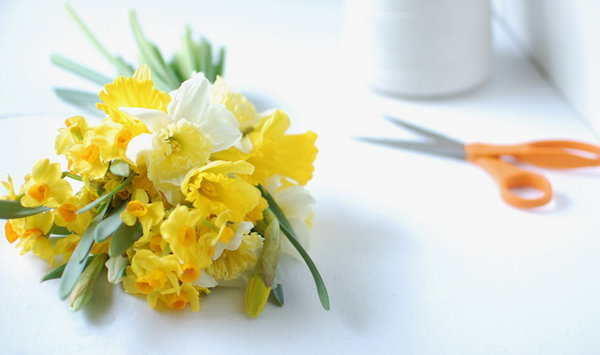 5. Cut into a piece of cotton muslin just an inch and then tear a 1" x 12" long piece.
6. Tie the bouquet together with the cotton.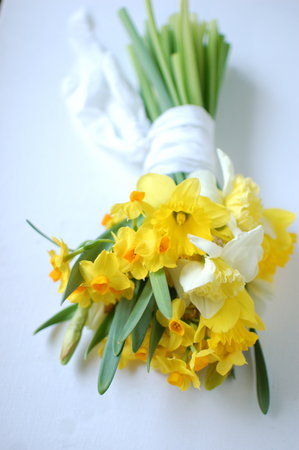 Tip: Daffodils don't like to have their stems cut a lot and will exude a sticky substance. Try to just cut them once and keep them in a cold, dark place until ready for use.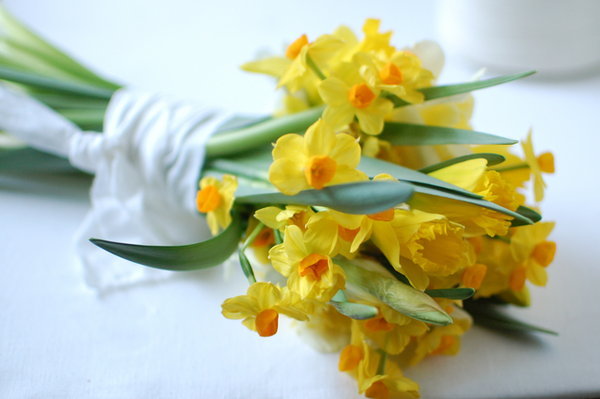 Photos By Chelsea Fuss