Project and Photos by Brittni Mehlhoff
Ask your friends and family to be a part of your bridal party in a memorable way that won't break the bank! These flowers, from a local florist, are extremely affordable because they're in the filler category. At just a couple of dollars per bunch, you can pick up enough flowers to make five mini bouquets like this one for about $10, making each one just $2 to make.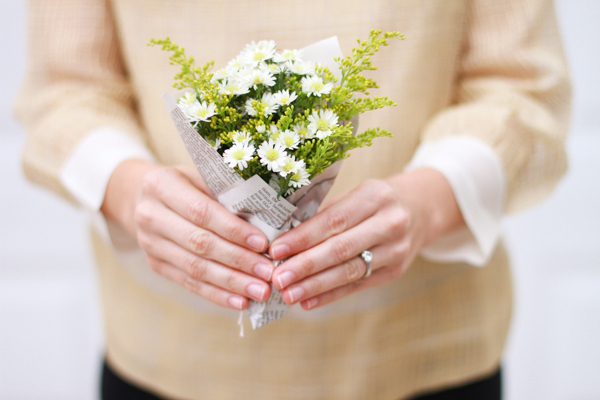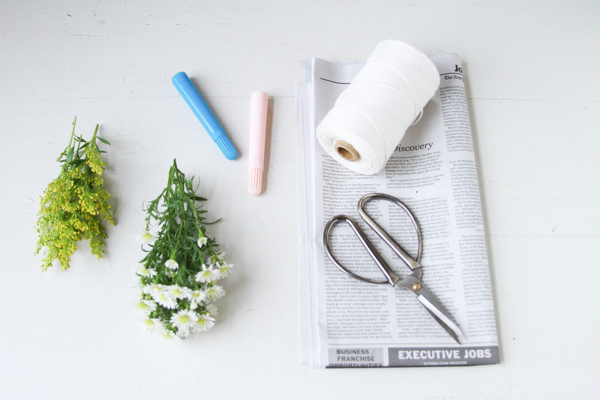 Materials:
Scissors
String
Newspaper
Marker or pen
Montecasino flowers
Solidago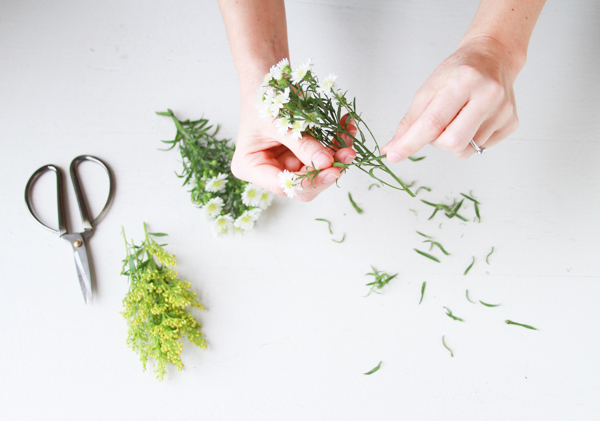 How-To:
Step One: Cut small 5-6 sprigs from larger bunches of each flower type and strip the leaves from each stem.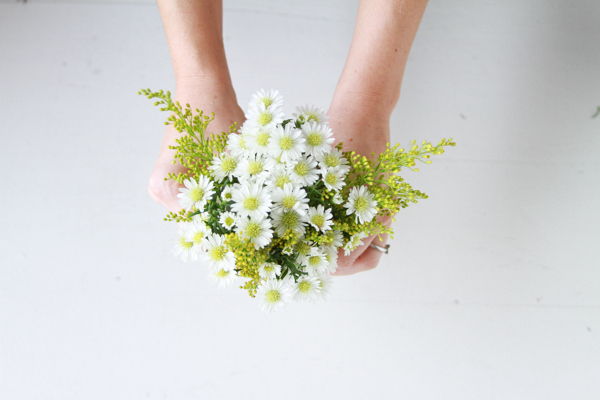 Step Two: Using a combination of Solidago and Montecasino, create a mini bouquet that is about the size of two clenched fists.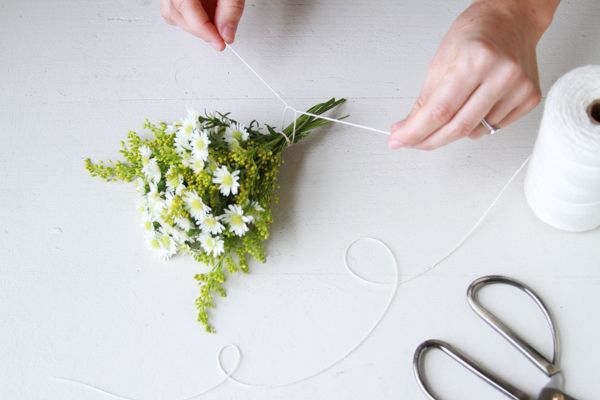 Step Three: Tie the stems of the bouquet together with string to keep the flowers in place.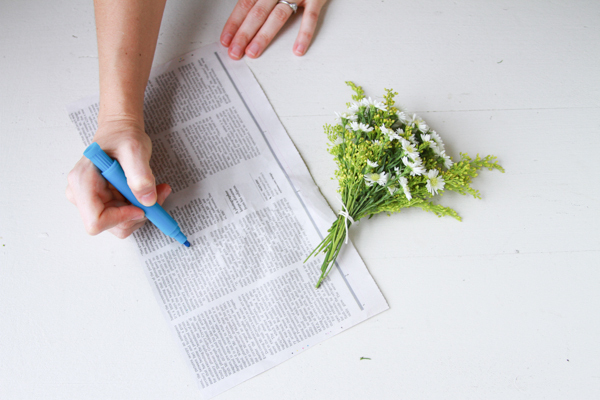 Step Four: Next, cut a long rectangle from newspaper that is roughly three times the size of your bouquet. Using a marker, write a message, on the newspaper clipping, to your soon-to-be bridesmaid to ask her if she'd like to be in your wedding party.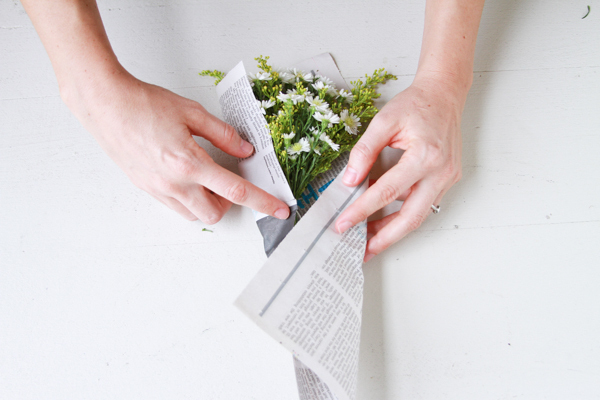 Step Five: Now, wrap the bouquet in the newspaper, keeping the message concealed on the inside of the bouquet, and tie it off with another piece of string.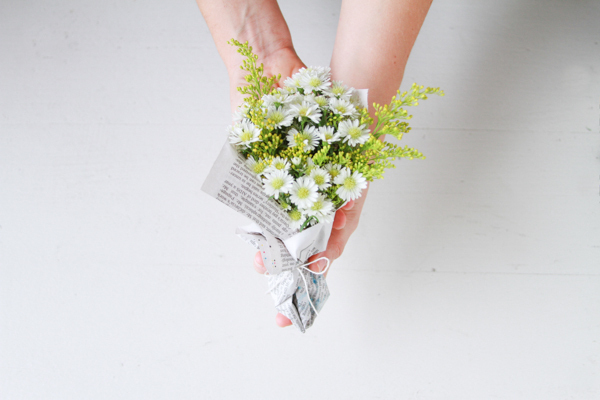 Step Six: When friends or family open the bouquets to put the flowers in water, the newspaper message will be revealed!