Photos By: Victoria Hudgins
As the evenings warm up and weddings move out of doors, what a dream it is to have that perfectly lit fairytale evening under flickering lights. It can be hard to come by a selection of good looking lantern lights at a nice price. That's where you take matters into your own hands!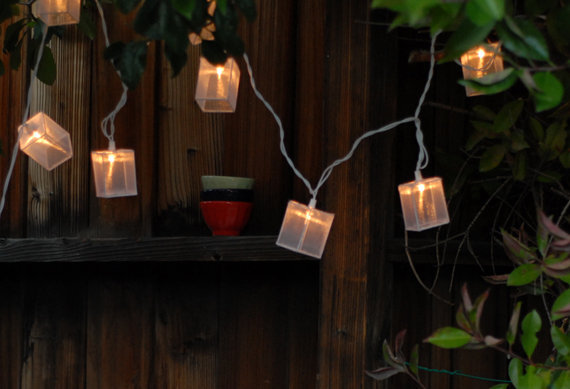 You Will Need...
White metal craft cording- available in the floral section of most craft stores. 
Gauzy fabric (You can also try tulle or cotton)
Pliers
Glue 
Strings of white Christmas lights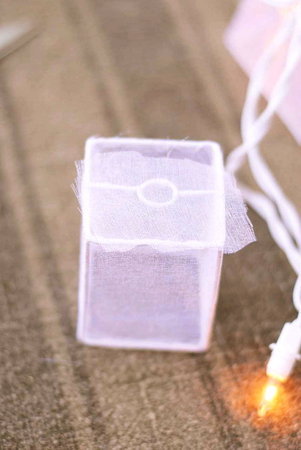 Step One:
The easiest way to make the lantern is to fashion a simple box out of metal cording, keeping a small entrance at the top for threading the light through.
Step Two:
Cut the fabric to size and begin gluing around the box. Cover all four sides of the box and the top if you wish. Or, leave the bottom open for the light to flicker down upon your guests.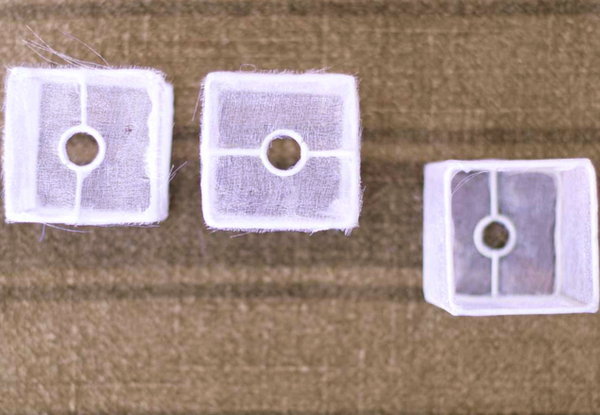 Tip:
The sides do not need to be perfect, over-wrapping a bit will not be seen once the lights are on, just a gorgeous hazy glow will light the night.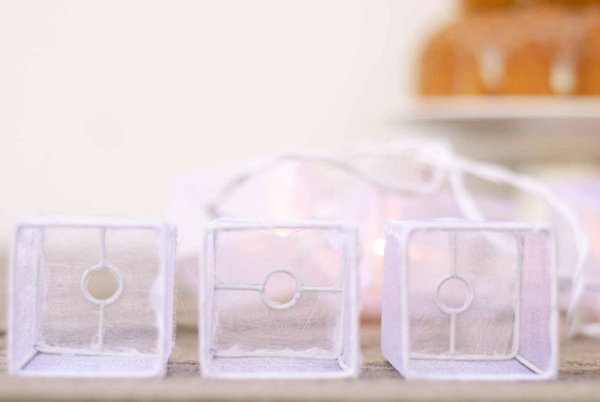 Step Three:
Slip the Christmas lights into the openings of the lanterns.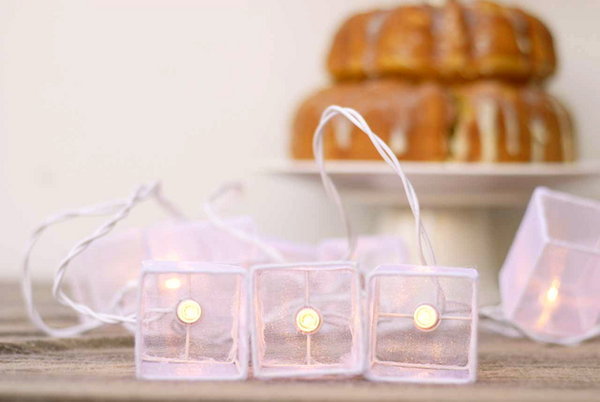 Step Four:
Hang them up pretty to add a glow to the space or accent a dessert table.