by Olivia Kanaley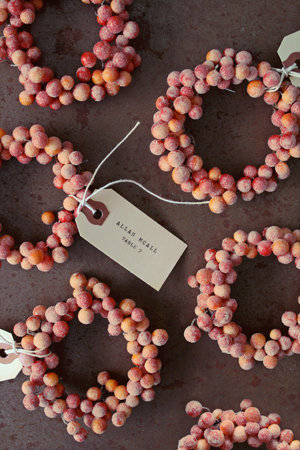 Supplies:
Wire berry garland (one 4 ft garland makes 5-6 wreaths)
Natural floral wire
Shipping tags
Wire cutters
White glue
Paintbrush
Clear glitter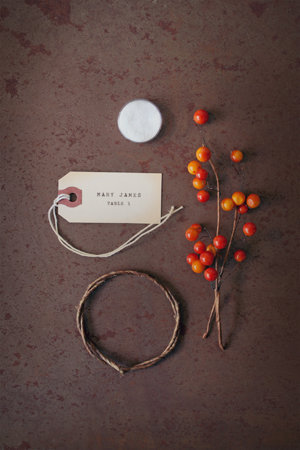 Instructions:
1. Cut an 18" length of floral wire using wire cutters and form it into a circle about 2.5" in diameter as shown.
2. Snip sprigs from a wired berry garland and wrap them around the floral wire frame.
3. Continue until the wreath has berries all the way around.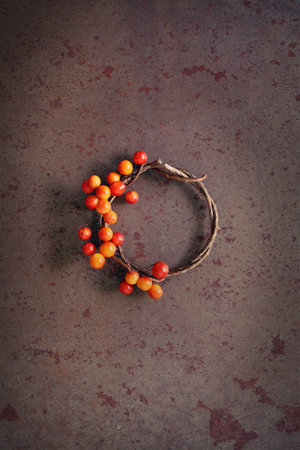 4. Brush on white glue with a paintbrush and sprinkle with clear glitter. Let dry.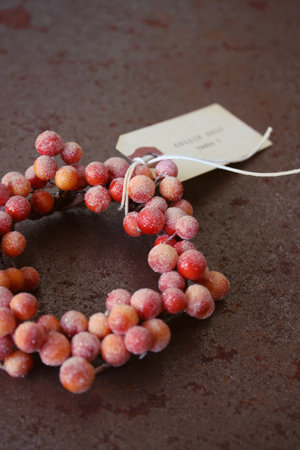 5. Tie on a tag with guest's name and table number.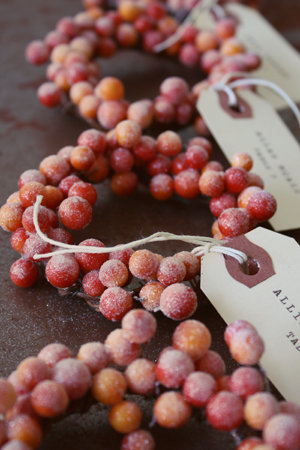 Your escort wreaths will be a memorable memento from your winter wedding!