Photos By: Mary Swenson
Wrist corsages are a pretty and very budget-friendly alternative to bouquets for your bridal party, and are easy to make yourself in just a few steps!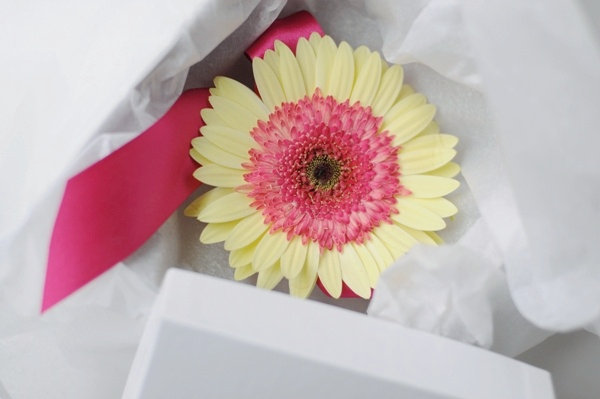 Start by selecting ribbon for your corsages. The color, width, and fabric possibilities for ribbon are absolutely endless, but be sure to choose one that's at least an inch wide to carry the weight of flowers. We chose inch and a half satin ribbon for our project.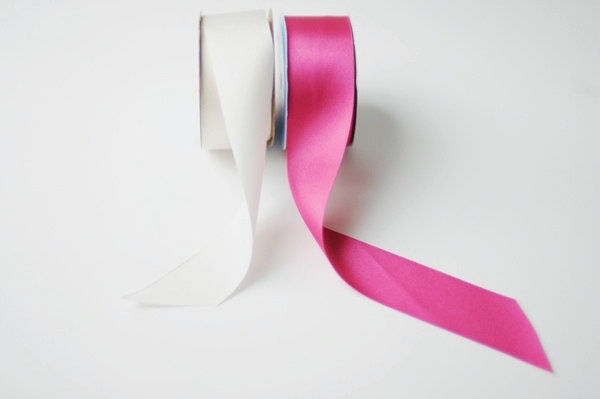 Cut each ribbon to a length long enough to fit around a wrist, with a few inches extra to trail down after the bow is tied. Then, cut a small hole in the middle of the ribbon and cut the ends at an angle for a finished look.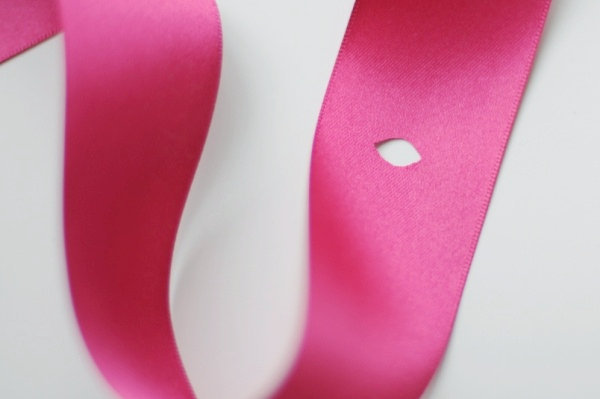 Choose a few simple flowers in complimentary colors that work well together in a small bunch. Three blooms tend to work best for a wrist corsage; or, go with a single large bloom for a simple and modern look.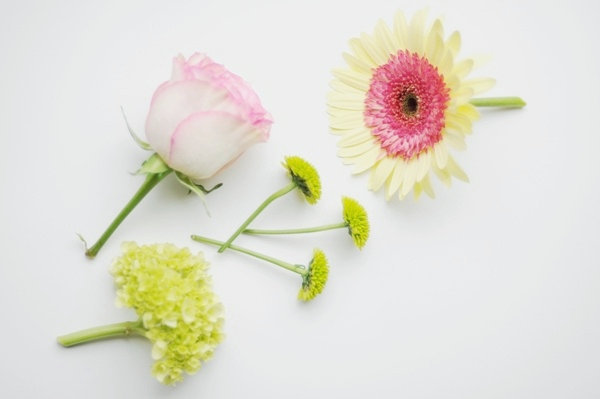 Cut the flowers close the the base, and take a piece floral wire and bend it into a hairpin shape. You will need one piece of wire in this shape for each flower in your corsage.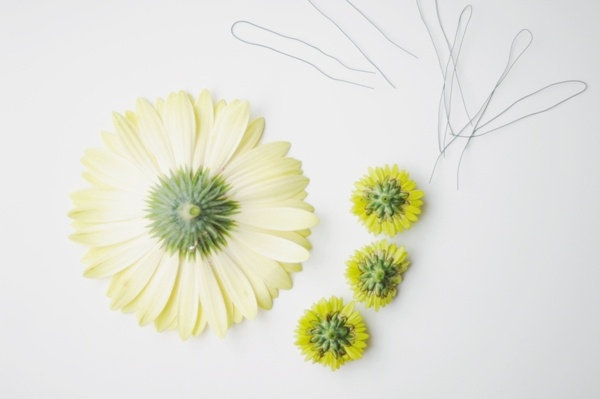 Stick the wire into the center of each flower and push it through the flower, so that each wire comes out on either side of the stem.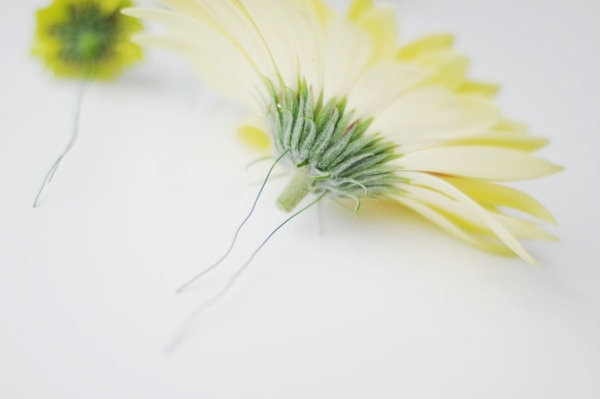 If you're using multiple flowers for your corsage, form them into a small bouquet and twist the wires together. Starting at the underside of the flower, wrap the wires together with floral tape. If you're using a single bloom, simply wrap the wire on that bloom with floral tape.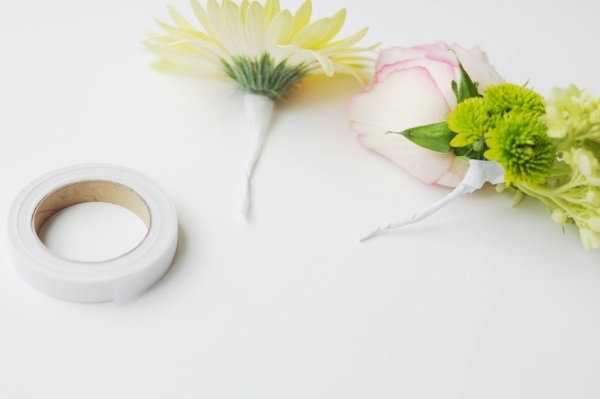 Stick your flowers through the hole in your ribbon.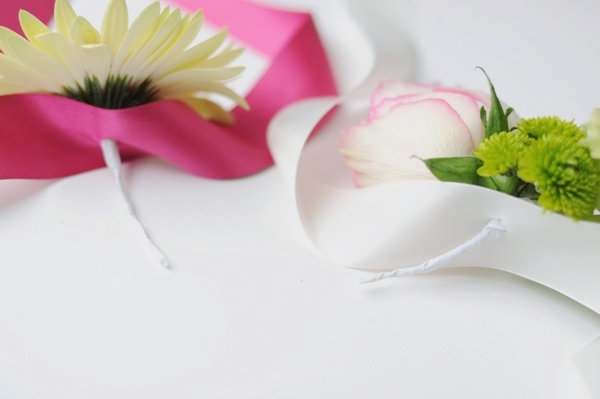 Use fabric glue to glue the tape-covered wire stems to the underside of the fabric and allow to dry completely.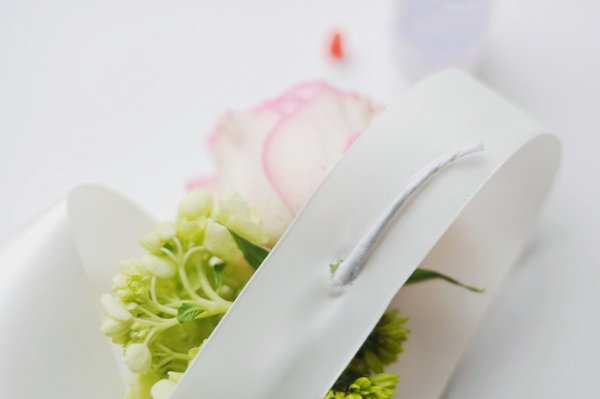 The lovely finished product -- a beautiful, wearable alternative to a bouquet, at a fraction of the cost!