Project and Photos by Erica OBrien
French macarons are all the rage right now, but they can be tricky to make yourself and very expensive to buy. This project is both super easy and inexpensive, making it the perfect DIY. Here, we've put our 'mock'arons on cupcakes, but they would look great stacked on a plate or affixed to a cake. Get creative mixing colors and the possibilities are endless.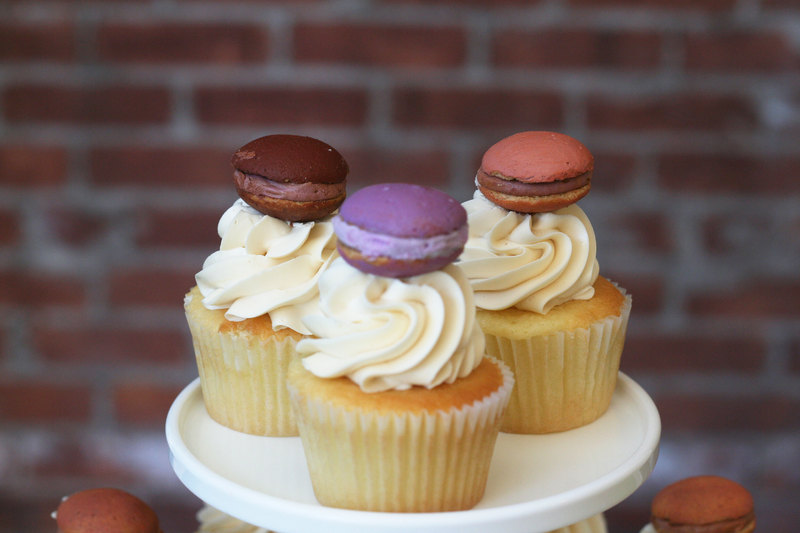 Step 1: Prepare Your Cookies
What you'll need: 
1 box (or more, depending on quantity needed) Nilla wafers (or other vanilla flavored wafer-style cookie)
powdered food color in color(s) of your choice
food-use only paintbrush
water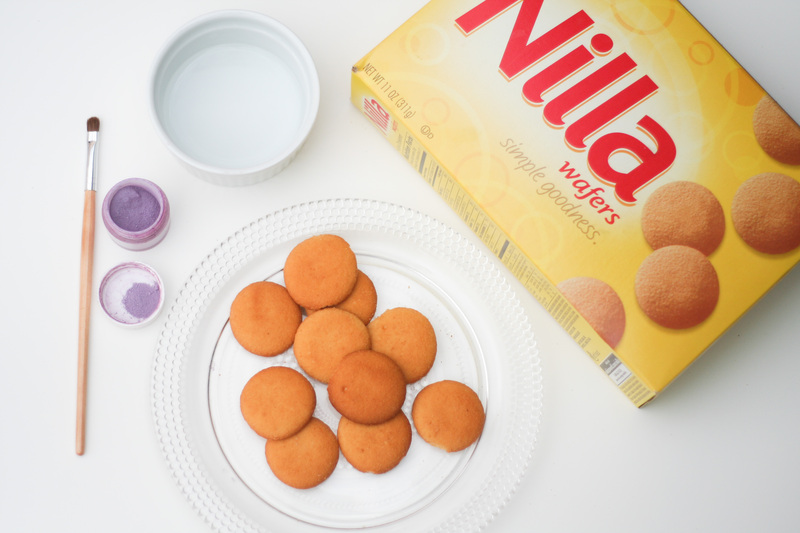 Add water to powdered food color a little at a time to create a concentrated paste that is thin enough to be painted on. Avoid making mixture too liquid.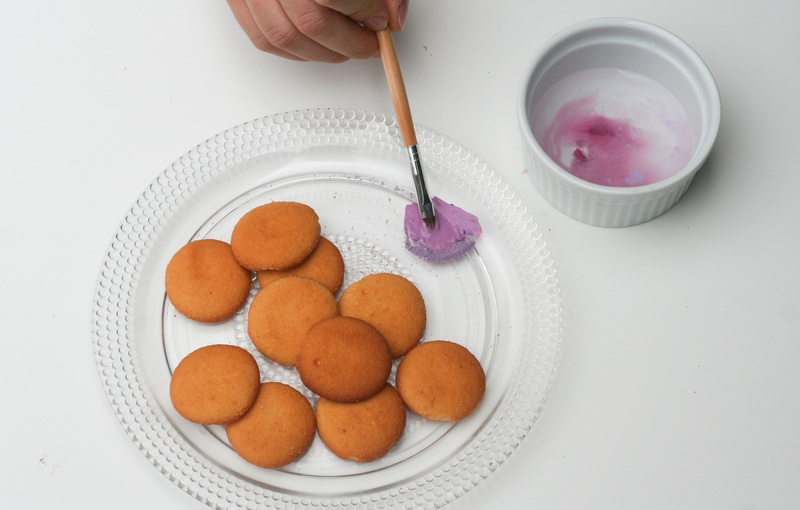 Hold cookie domed side up. Begin at center and brush in even strokes all around top and onto sides. Color will deepen as it dries.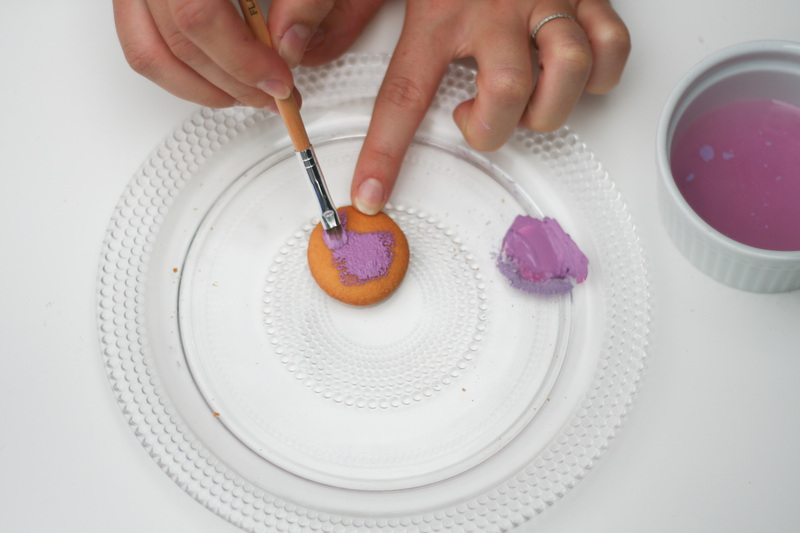 If a deeper color is desired, add second coat.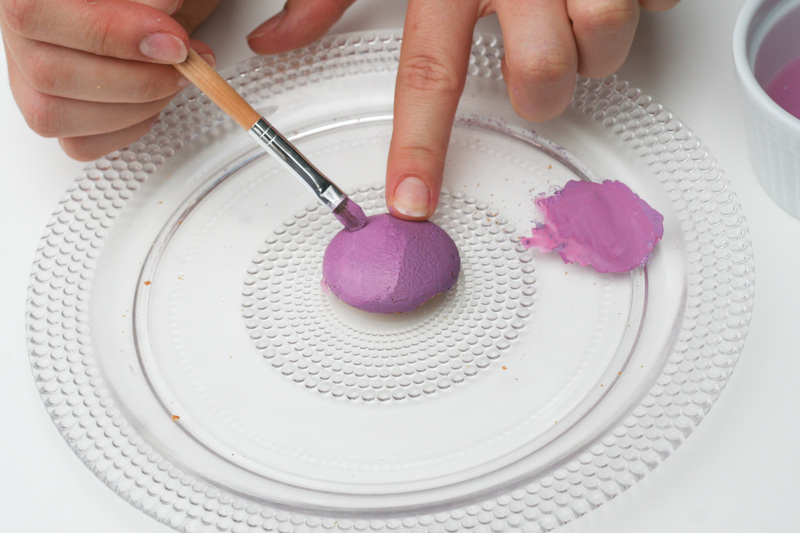 Lay cookies on parchment paper. Allow cookies to dry overnight.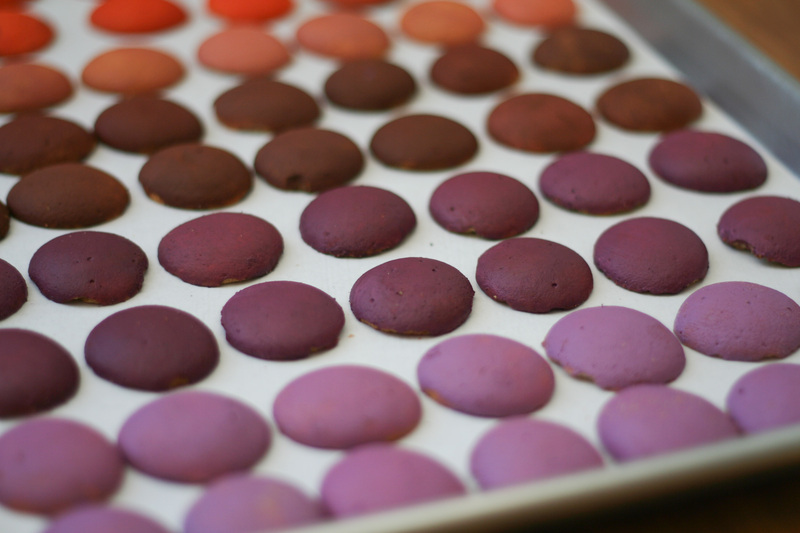 Step 2: Fill Your Cookies
What you'll need: 
large piping bag
painted and dried wafer cookies
large round piping tip (We used Ateco tip 7)
buttercream of your choice, optionally colored to match painted wafer cookie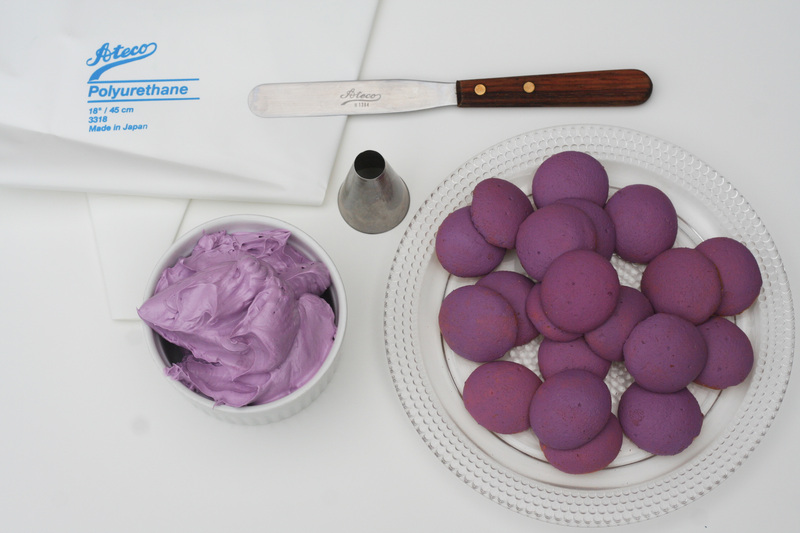 Holding flat, unpainted side of wafer cookie up, begin squeezing a small amount of buttercream onto cookie, to about ¼" from edge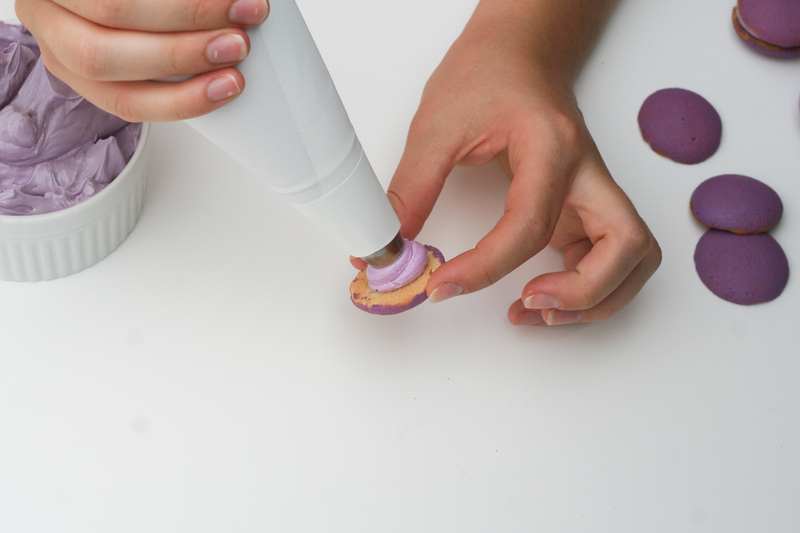 Place another cookie on top and press gently until buttercream spreads to edge. Refrigerate briefly to set buttercream.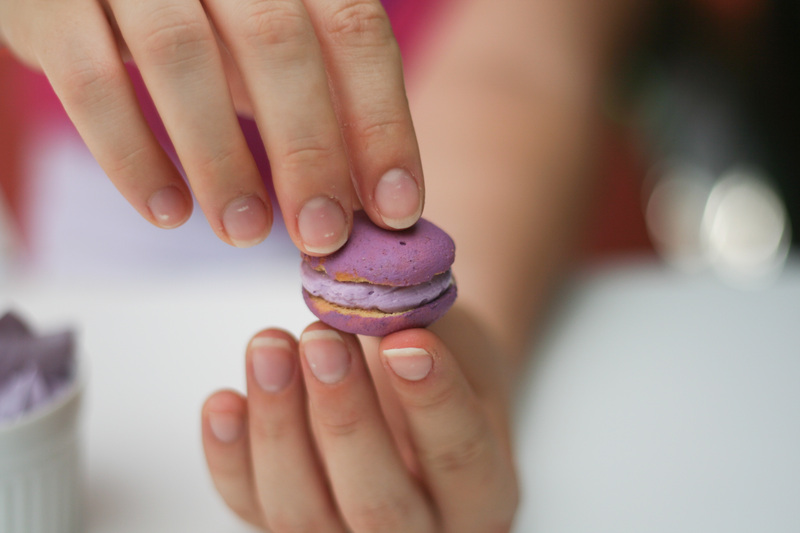 Place 'mock'arons on top of cupcakes. Arrange neatly on cake stand.