Photos By: Chelsea Fuss
This DIY packaging is a shabby chic and sweet way to present candy favors to guests.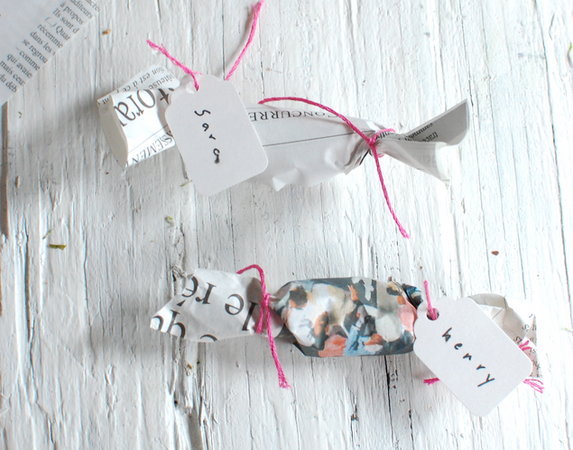 For this sweet project, you will need:
Colorful candy
Newspaper (We like the French newspaper Le Monde Diplomatique which is usually available at newsstands. It has glossier paper and doesn't bleed ink)
Embroidery floss or string
Parchment paper
Double stick tape
Scissors 
Simple white tags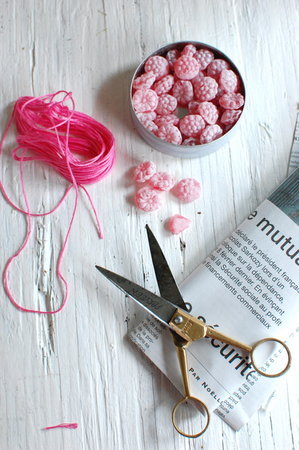 Directions:
1. Cut a 1-inch wide, 5-inch long piece of newspaper and parchment paper.
2. Add a small pile of candy.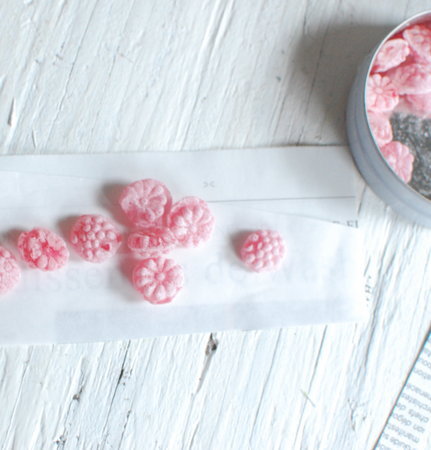 3. Wrap the paper over and tape together.
4. Twist the ends and tie them with string.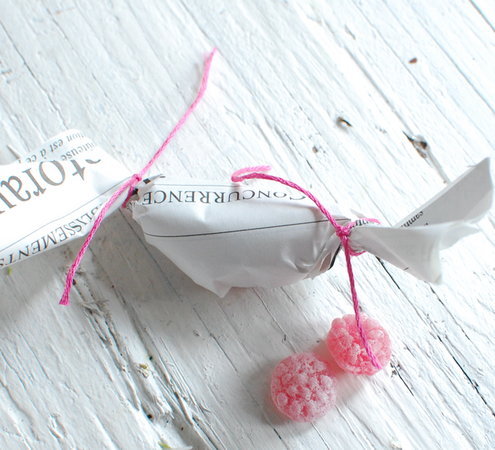 5. Add name tags if needed.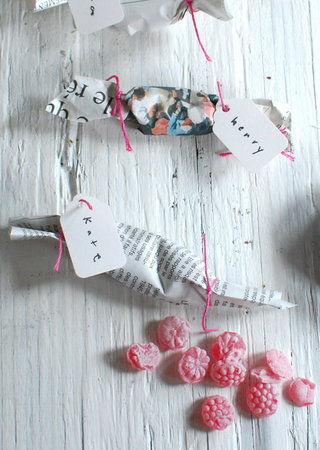 Watch your guests open up their sweet surprises!
Photos By: Chelsea Fuss