Project & Photos By: Brittni Mehlhoff
Give your guests a gift that they'll be able to enjoy long after the day has ended.  A touch rustic and a touch trendy; these planted (and painted) succulents are perfect for a contemporary wedding.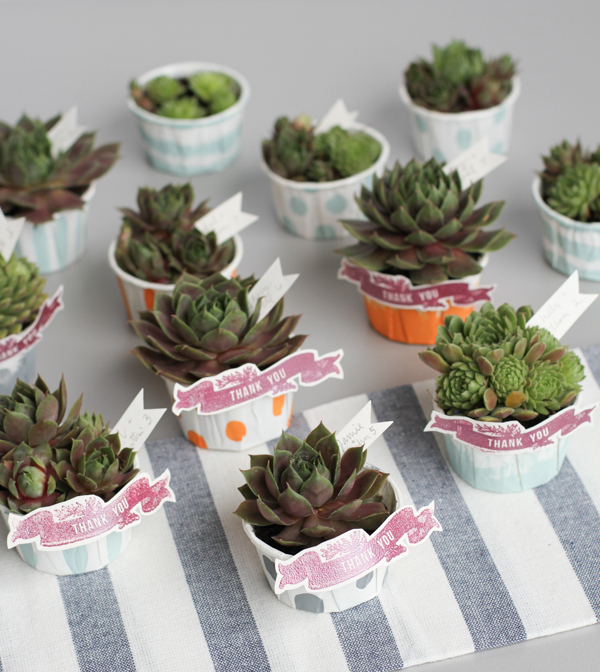 The favors easily double as escort cards too!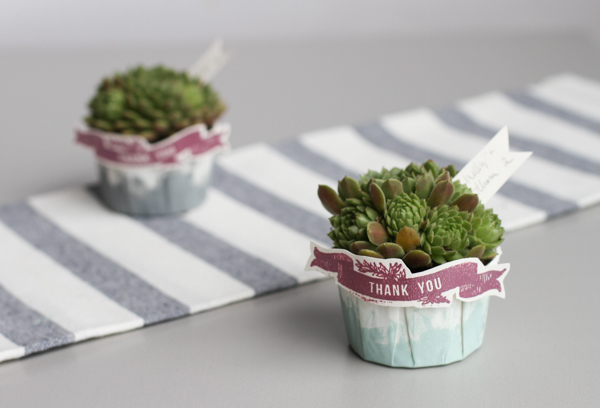 Supplies: paper baking cups, acrylic paint, paint brush, scissors, card stock paper, craft glue or glue gun, 'thank you' stamp, ink pad, small succulents, potting soil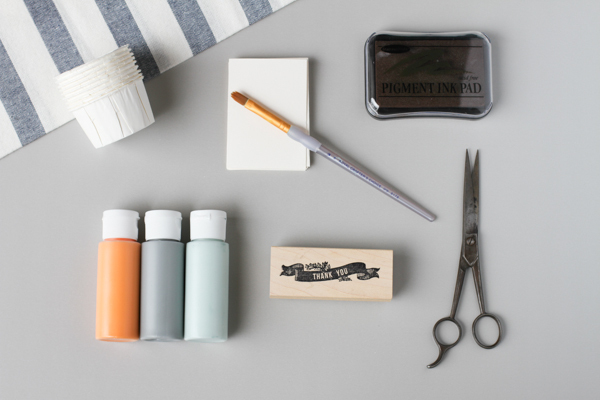 Step One: Working with your color palette, paint simple designs onto paper baking cups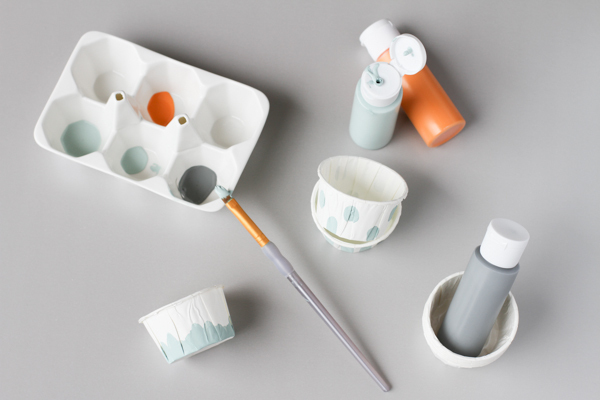 Step Two: Set baking cups aside and wait for the paint to dry. Next, remove succulents from plastic containers and gently loosen up the dirt surrounding the roots. Then, add a small amount of soil to the bottom of the paper baking cup.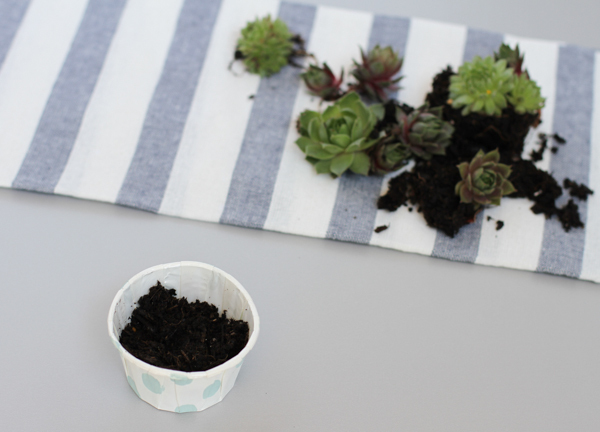 Step Three: Plant succulents in the baking cups and surround the them with a bit more soil to keep them in place. Set aside.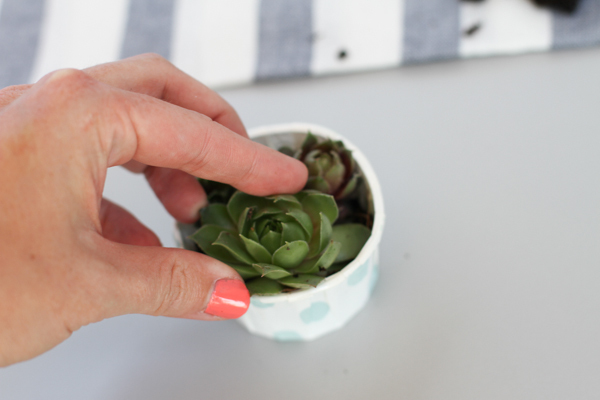 Step Four: Next, stamp a thank you message onto card stock and cut out, leaving a 1/8 inch border around the stamped message.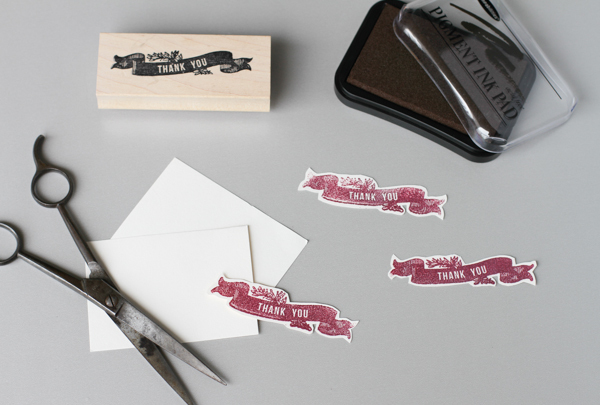 Step Five: Glue the 'thank you' stamp to the top lip of the paper cup using a hot glue gun or craft glue.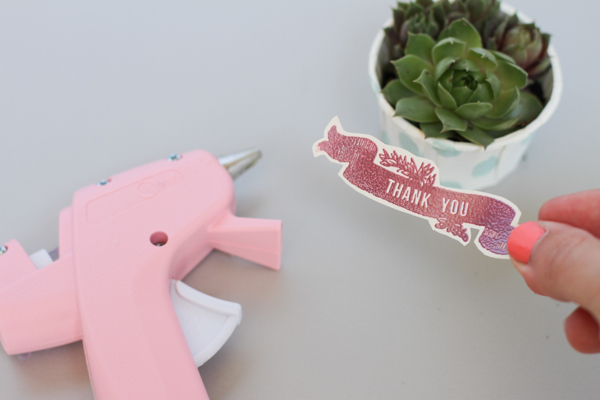 Step Six: Lastly, add a small piece of card stock with each guest's name and table number for a favor that pulls double duty as an escort card.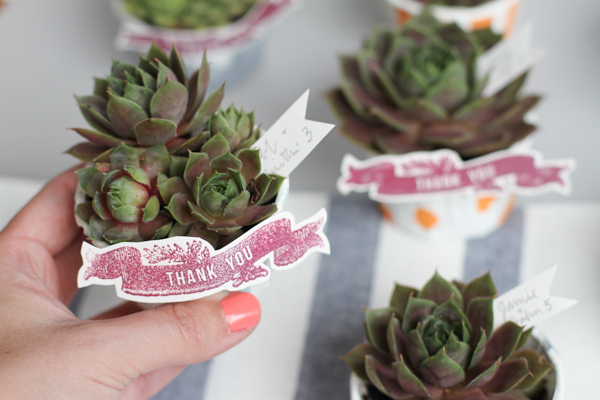 Step Seven:  Make a pretty display by thoughtfully lining the plants in rows; alternating colors.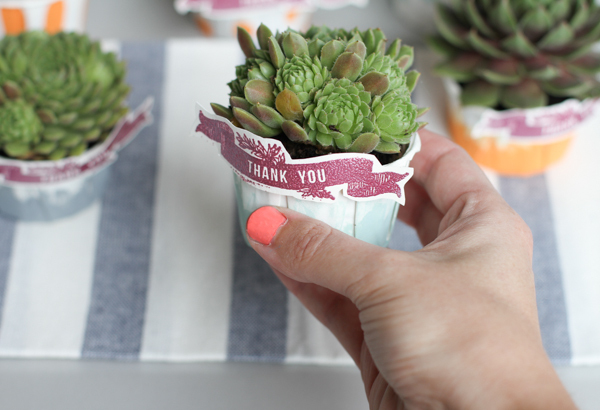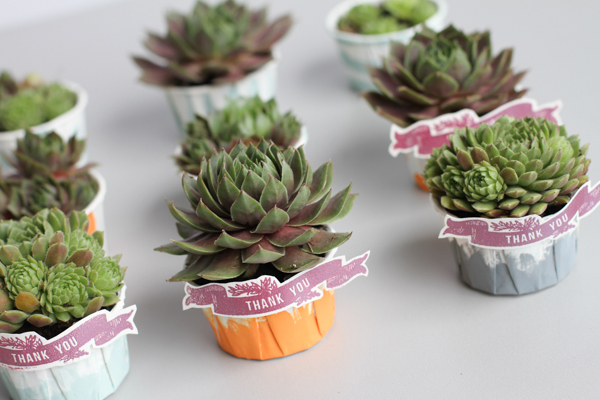 When the plants outgrow these small containers, they can be easily transferred to a pot or terrarium!