by Jordan Ferney
Make a cute and easy display for your pinwheel escort cards. For this project, we used a pretty floral origami paper. Origami works great because there is a different pattern on the front than there is on the back.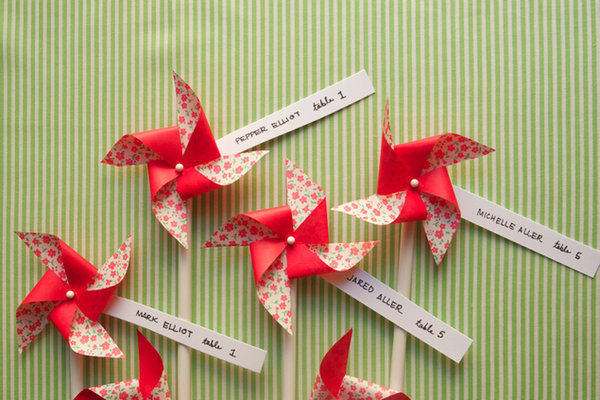 Supplies for Pinwheels:
1. Floral Origami Paper $5
2. Dowels or Pencils (the pencils work well because you can use the eraser for the pin.) $4
3. Map Pins $4
4. Scissors
5. Strips of cardstock for names
For the Display:
1. Flat wood $1/each
2. String
3. Drill and drill bits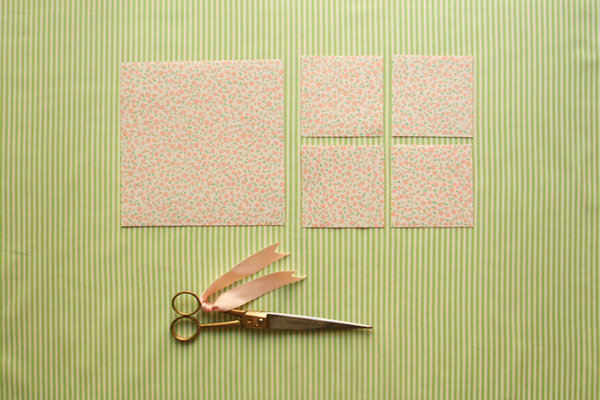 Step One: Cut the origami paper in fourths.
Step Two: Fold the small square corner to corner in both directions.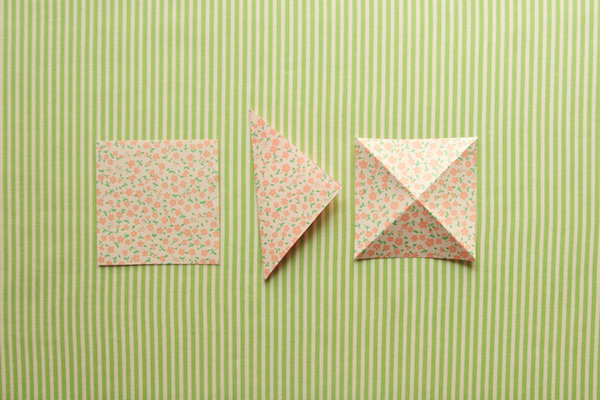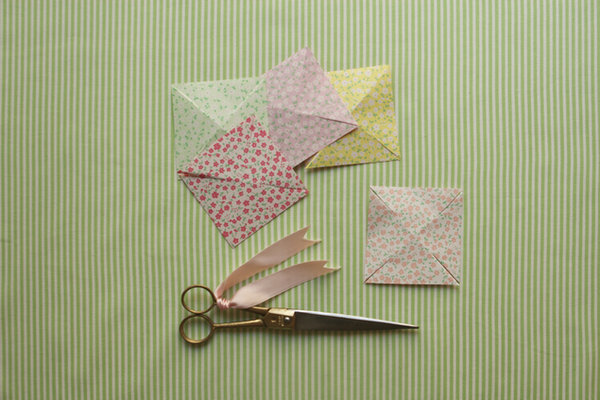 Step Three: Cut along the folded line 2/3 of the way toward the center on all four corners.
Step Four: Now you are ready to pin. Take one corner of each cut section and pin them all in the middle of the square then add the strip of paper before pinning it all to a dowel or pencil.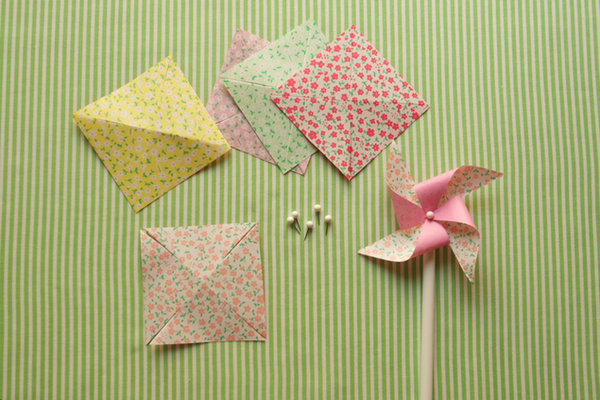 Step Five: Depending on how many pinwheels you have, mark the flat wood piece with a pencil about 4" apart so you know where to drill the holes. The holes should be the exact size of the stick. We prefer it like that so you can put the pinwheel as high or low as you want and it will hold in place. Drill the holes along the pencil marks.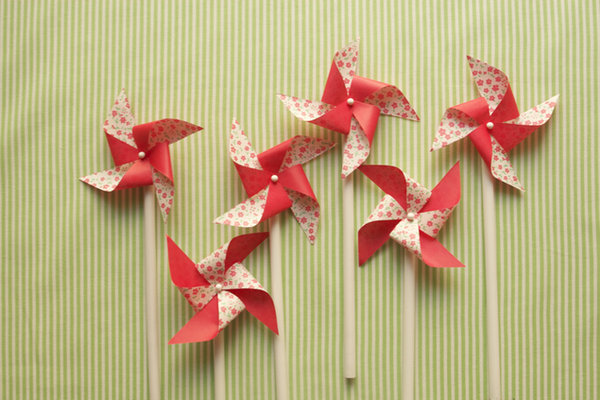 Step Six: Drill a small hole on each side for the string to go through.
Step Seven: Put the string through the holes and tie knots an equal distance on each side to hold the wood in place.
Step Eight: Assemble pinwheels in the rack and hand from a bush or a wall. For a display rack, we got some flat wood in the dowel section of an art supply store and then just drilled holes the size of the pencils.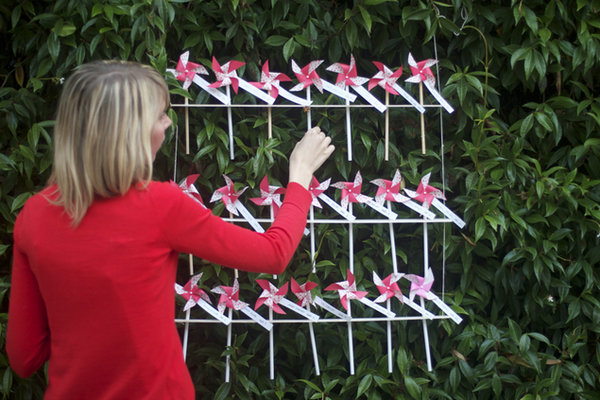 You can create pinwheels to fit any color palette.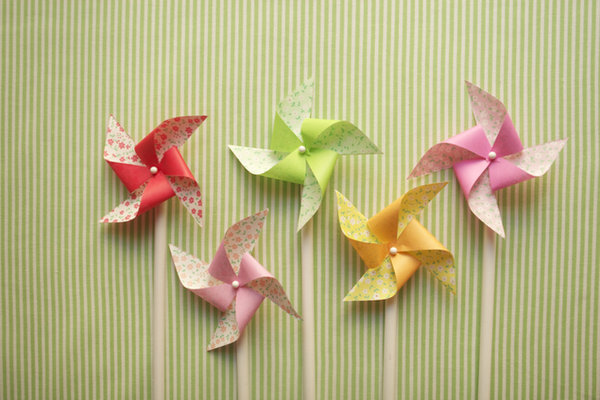 This whole DIY goes pretty fast depending on how many pinwheels you need. We did this whole project for $17.

Your guests will just love them - see!?!