Don't worry—they're still super cute! 
1. Mod Stripes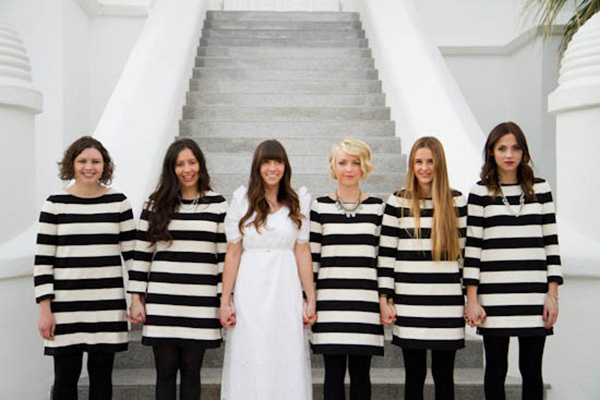 Photo by Kate Osborne Photography
Chic stripes that really can be worn again—how awesome is this look for a modern winter wedding? 
2. High-Low Citrine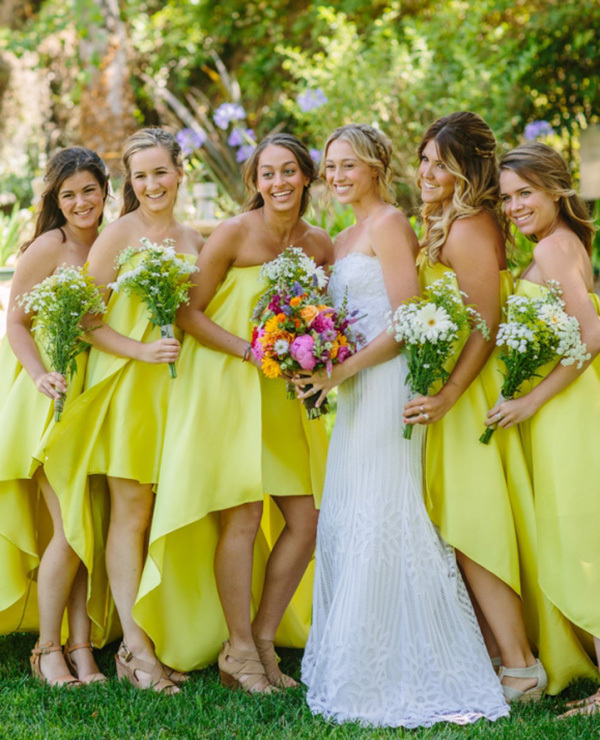 Photo by Joie La La
These flowy yellow dresses were definitely a fashion risk . . . that completely paid off!  Love the way they look blowing in the breeze. 
3. Chambray Polka Dots
Photo by onelove photography
Casual chambray shirt dresses for a casual rustic wedding—this is laid-back wedding style at it's most fun. 
4. Vintage Delicacies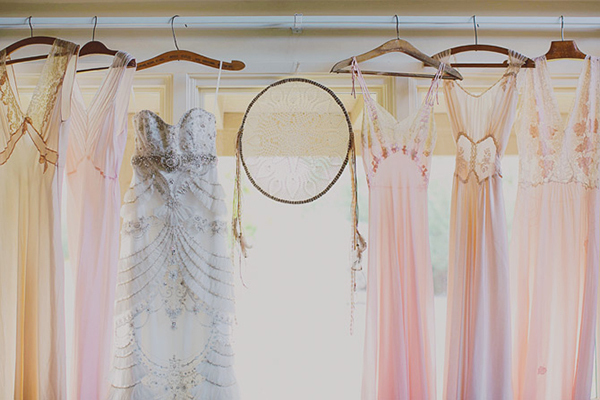 Photo by Our Labor of Love
Long sheer dresses that almost look light nightgowns—we're envisioning these in a very Kate Moss-ian English Garden Wedding. 
5. Ralph Lauren Rustic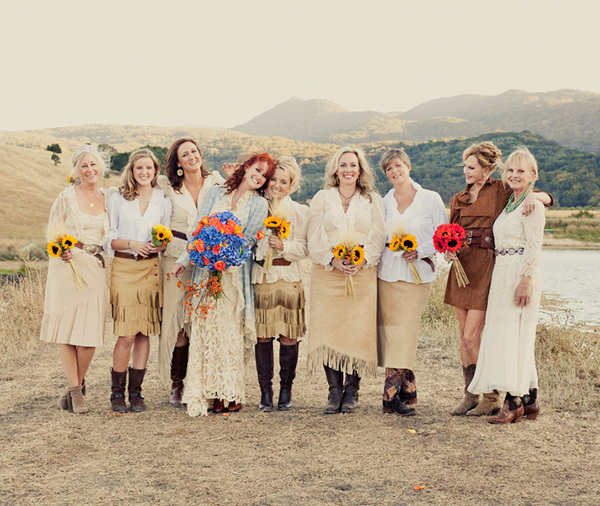 Photo by onelove photography
Suede fringe skirts, distressed leather boots, big belts, white shirts—this is heritage Americana at its most authentic, people. 
6. Pin-Up Glam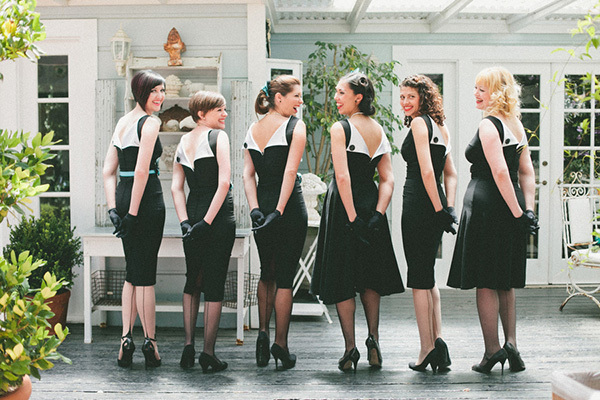 Photo by onelove photography
Betty Paige style get-ups, complete with seamed stockings and demure gloves. 
7. Preppy Ribbons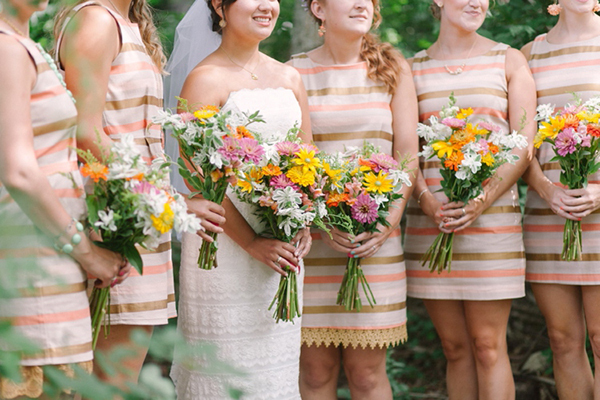 Photo by Ruth Eileen
A spunky, sweet look for a cheerful southern wedding. 
8. Studded Sleeves (and Collars!)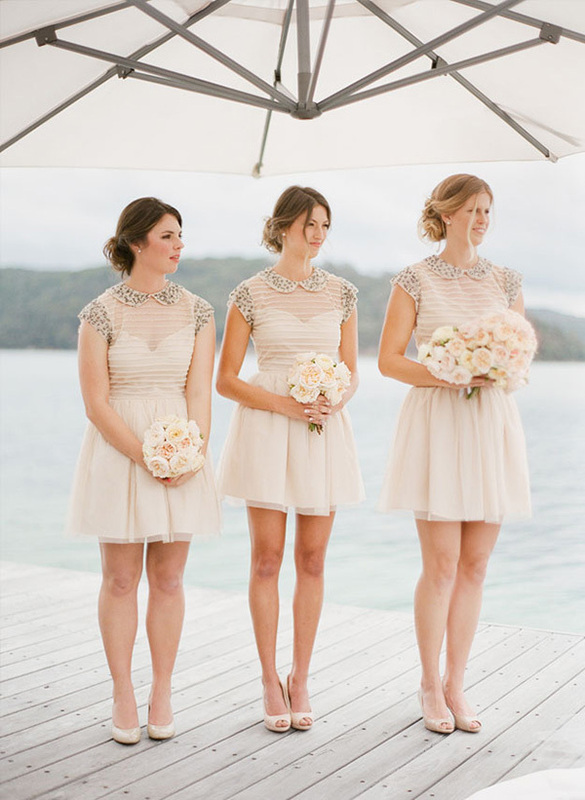 Photo by Jemma Keech
Punky detailing + demure peter pan collar = a glam meets punk meets classic bridesmaid look we won't soon forget. 
9. Graphic Black and White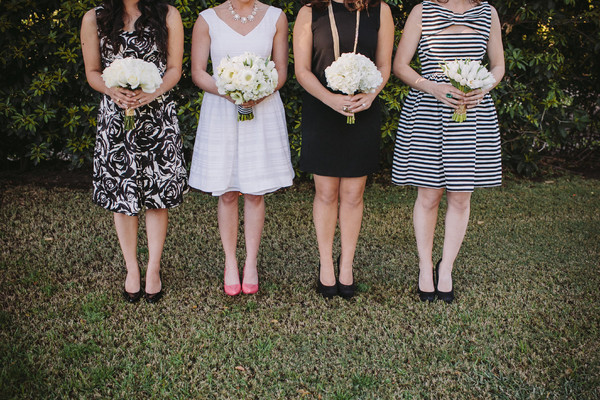 Photo courtesy of Jen Rios Design
Stripes, prints, patterns, and solids—when considered in the same color palette, this seemingly random sampling suddenly seems perfectly styled. 
10. An Actual Random Sampling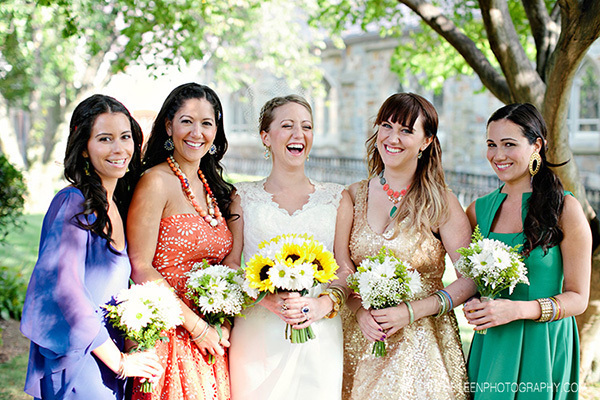 Photo by Ruth Eileen
We've seen mix and match bridesmaid dresses in the same color family before, but this group is genuinely all over the map. Why does it work so well? Because all of the hues are of similar vibrancy (and those gorgeous smiles don't hurt). 
11. White-Out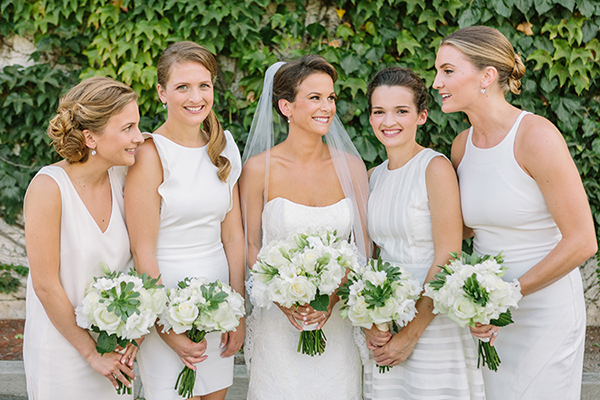 Photo by Matt Edge Photography
Neutral bridesmaids dresses are gaining steam this year, but a bridal party in all white is still a break with tradition. We love that this group went even further by opting for sleek, architectural silhouettes. 
12. Floral Maxis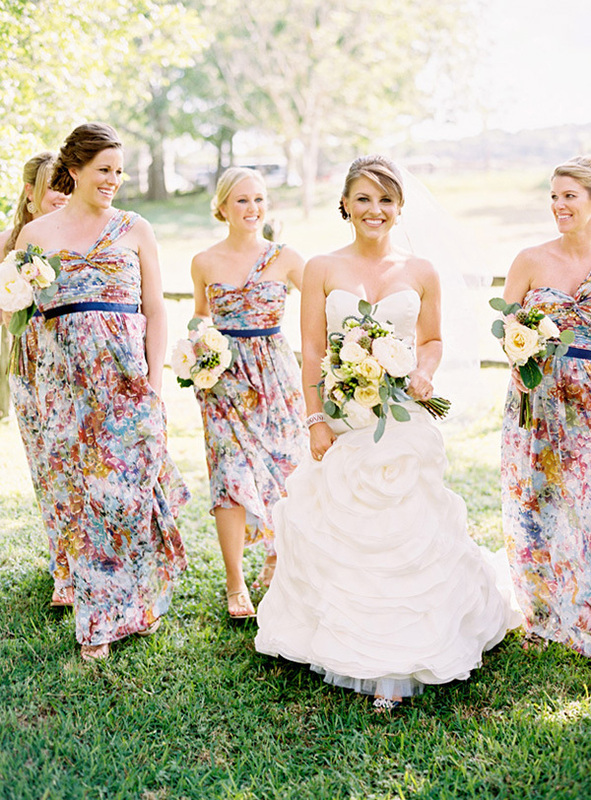 Photo by Ryan Ray
Bold patten in a floor-length silhouette. Bravo, ladies—this is such a fun look for a more formal beach wedding. 
BROWSE ALL BRIDESMAID DRESS PHOTOS