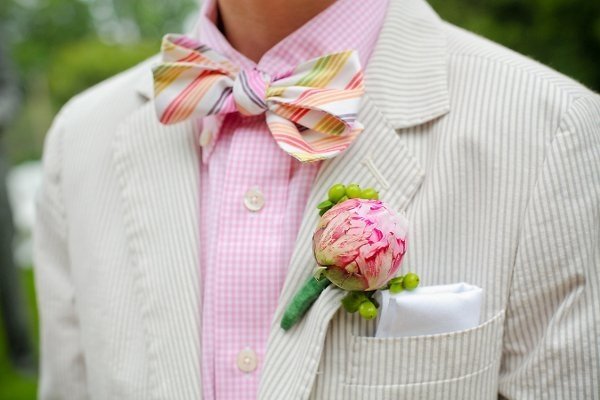 Photo by Kevin Milz Photography
If you're going to go preppy, why not go all out? We love how this groom combined a tan seersucker suit, pink gingham button-down, a madras bow tie, and a peony and berry boutonniere.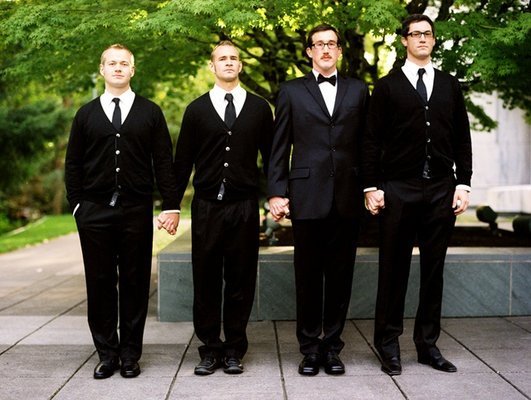 Photo by Kristopher Orr
Cardigans are an interesting yet appropriate alternative to tuxes for modern black and white weddings.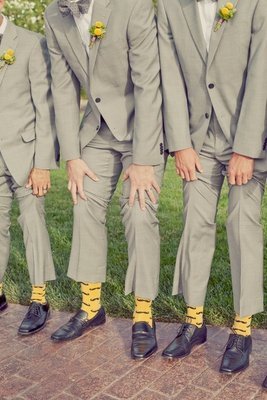 Photo by OneLove Photography
Cheeky socks just might be our favorite way for the groomsmen to show a little personality.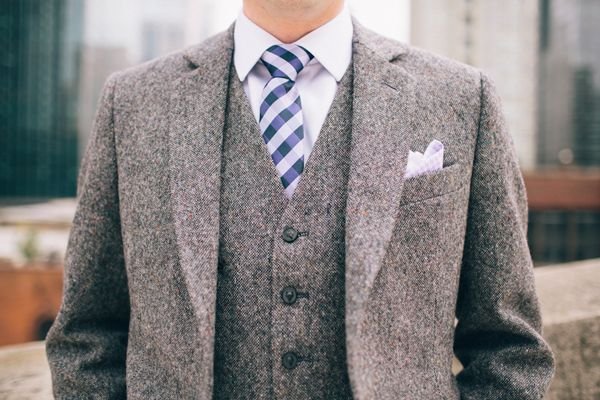 Photo by Anni Cee Photographie
If you're having a fall wedding, keep your groom warm with a three-piece tweed suit (the vest will provide extra insulation).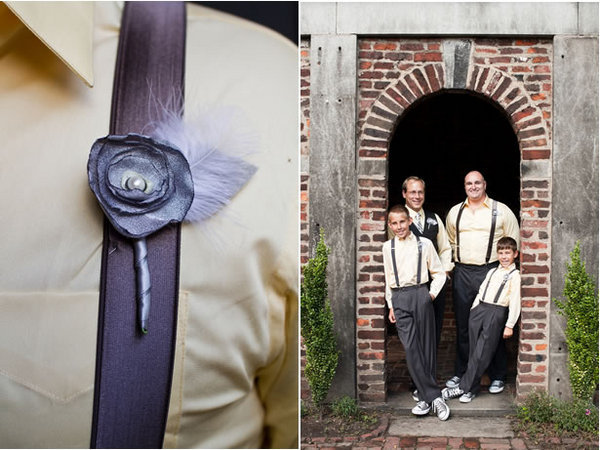 \
Photo by Sincerely Liz Photography
Suspenders are making a major come back ever since Ryan Reynolds wore custom leather ones at this wedding to Blake Lively. Choose a solid or patterened pair of suspenders that match his suit.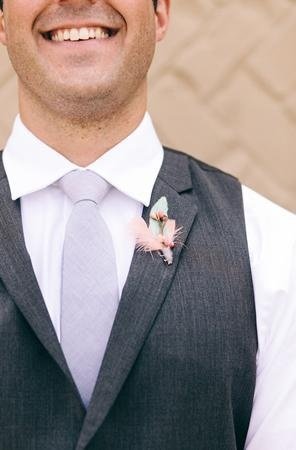 Photo by Ulmer Studios 
Tip: If your summer wedding is on the casual side, keep your groom cool in a vest instead of a full-sleeved jacket.
Photo by Nerinna Photography
Help your groom subtly stand out from his groomsmen with a tie in a different pattern but same color palette.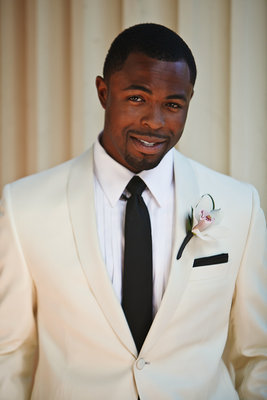 Photo by Nadia D. Photography
White tux and a black tie. We love this reversed formal look.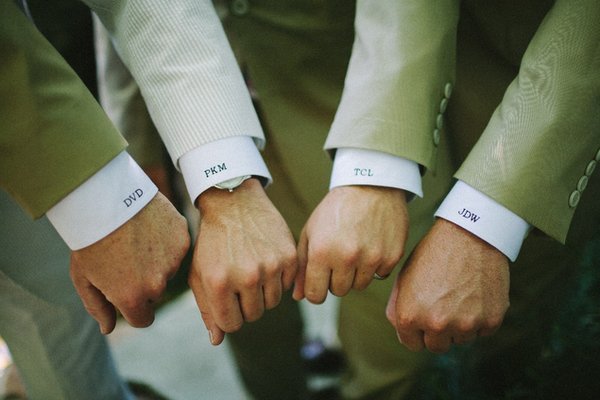 Photo by Eyeris Photography
Personalize the groomsmen's button-down shirts with monogrammed initials on their wrists.