From ruffles and bows to suspenders and plaids, here are some looks all southern couples are sure to love.
1. Neutral Dresses and Cowgirl Boots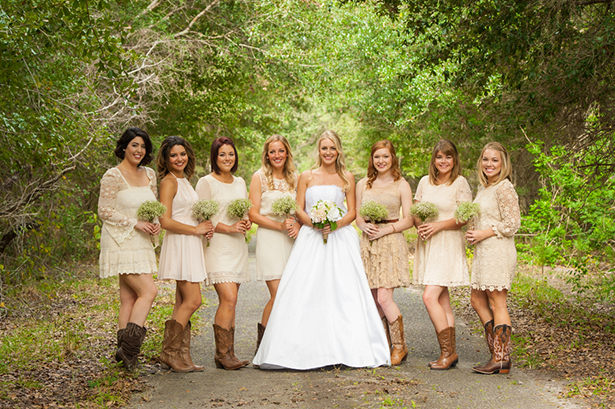 Photo by Earthmuse Photography
The variation of neutral above-the-knee dresses with lace detailing make for a quintessential southern bridal party, especially when paired with cowgirl boots. 
2. Pinstripe Suspenders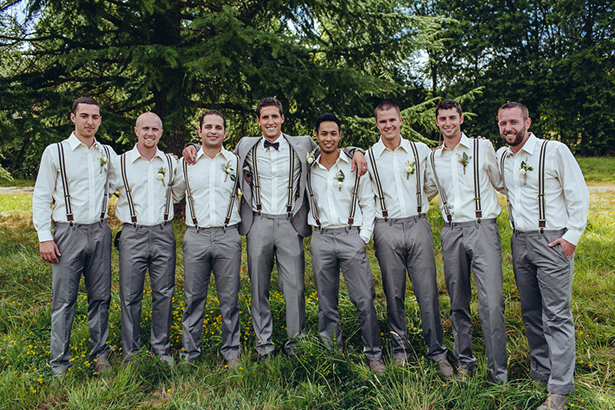 Photo by Maxwell Monty Photography
The classy southern gent will feel right at home in these pinstripe suspenders. Ditch the coat and just pair with dress pants for a more casual groomsmen look. 
3. Pale Purple Dresses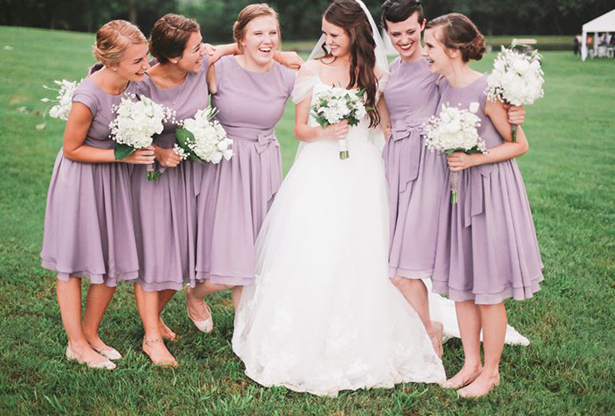 Photo by Feather and Twine Photography
From the bateau neckline and off-center bow, these knee-length bridesmaids dresses are perfect for a southern-style wedding. 
4. Chinos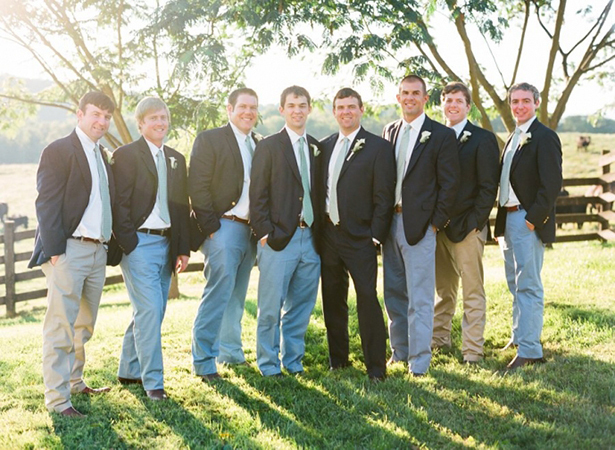 Photo by Jodi Miller Photography
We love these chinos paired with a pale green tie, creating both a fashionable and comfortable southern look for the groomsmen. 
5. Spring Floral Dresses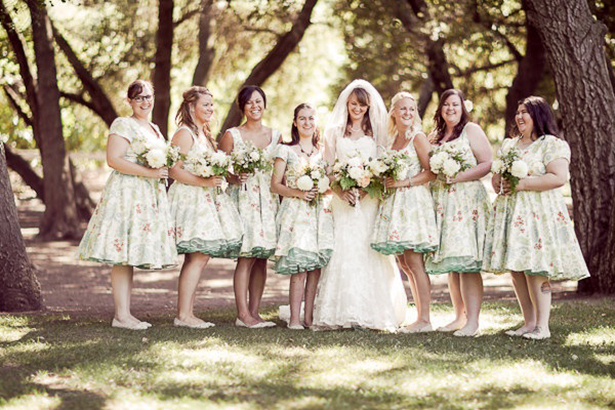 Photo by Oz Visuals 
These voluminous flared pale floral dresses are the perfect way to embrace your inner southern belle. 
6. Plaid Bow Ties and Suspenders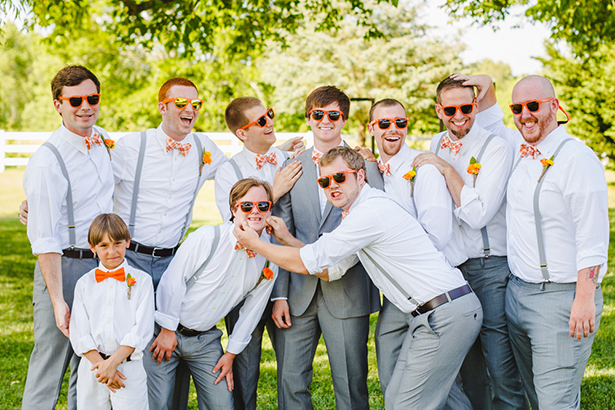 Photo by Steven and Lily Photography
Add a pop of southern style to your wedding with small details like these orange plaid bow ties and skinny gray suspenders. 
7. Pastel Pink Dresses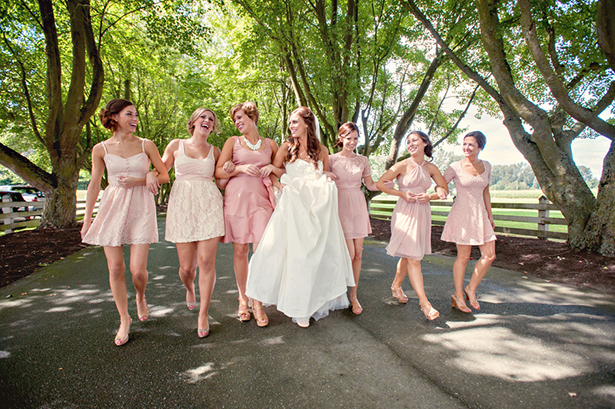 Photo by Suzanne Rothmeyer Photography
These dresses are fun, flirty and feminine, reminiscent qualities of a charming southern belle. 
8. Trendy and Tan Suits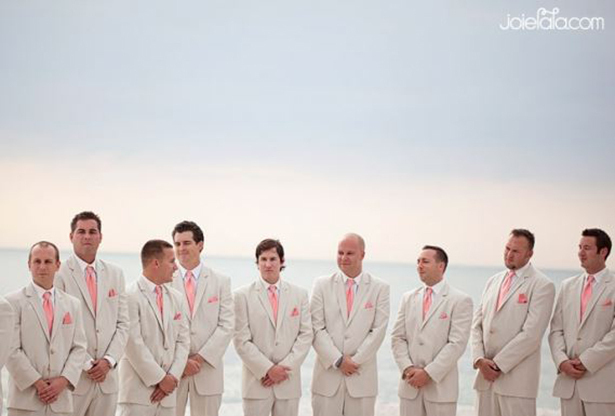 Photo by Joielala Photography
Calling all charming southern gentleman! Opt for preppy tan suits paired with a matching pink tie and pocket square. 
9. Cowgirls and Cowboys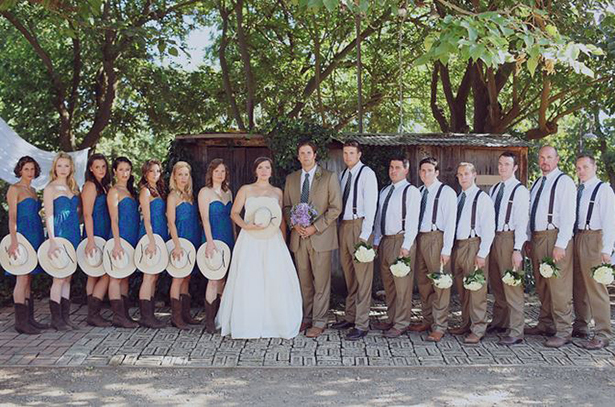 Photo by Troy Grover Photography
Don't hide that southern pride! Ladies, go all out with cowgirl hats and boots. Gents, don rustic dress pants and classic suspenders. 
10. Pastels and Stripes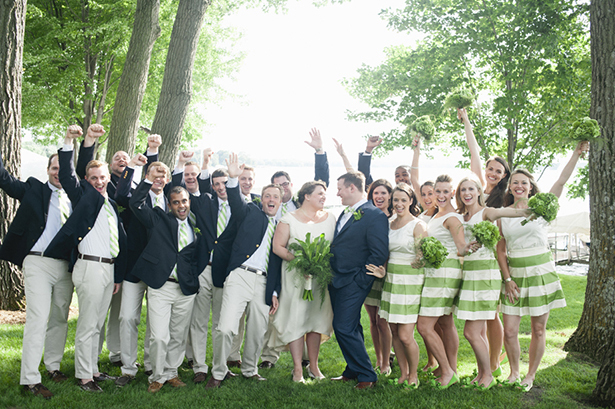 Photo by Melissa Oholendt Photography
Bold stripes on the bridesmaids dresses and groomsmen ties create an adorable matching look fit for a southern spring wedding.