- SPONSORED POST FROM DEMETRIOS -
5 Figure Types, 5 Perfect Gowns
1. Long & Lean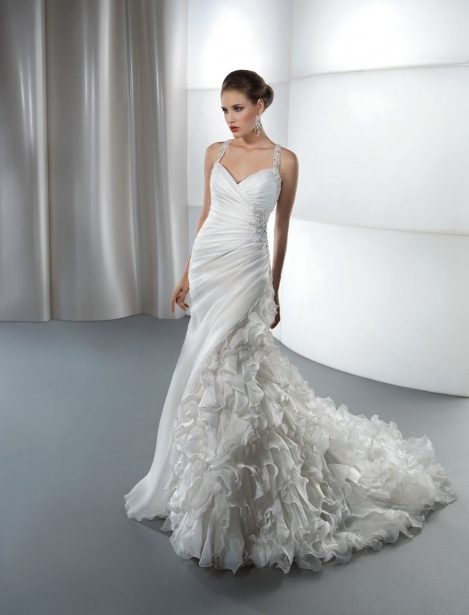 Hoping to make a boyish figure look a little more feminine? Ruched waist detailing and halter straps are two fail-safe ways to create the illusion of curves at the waist and bust. Extra flouse in the skirt adds to the flirty vibe. Gown: Demetrios Illusions Style 3194. 
2. Busty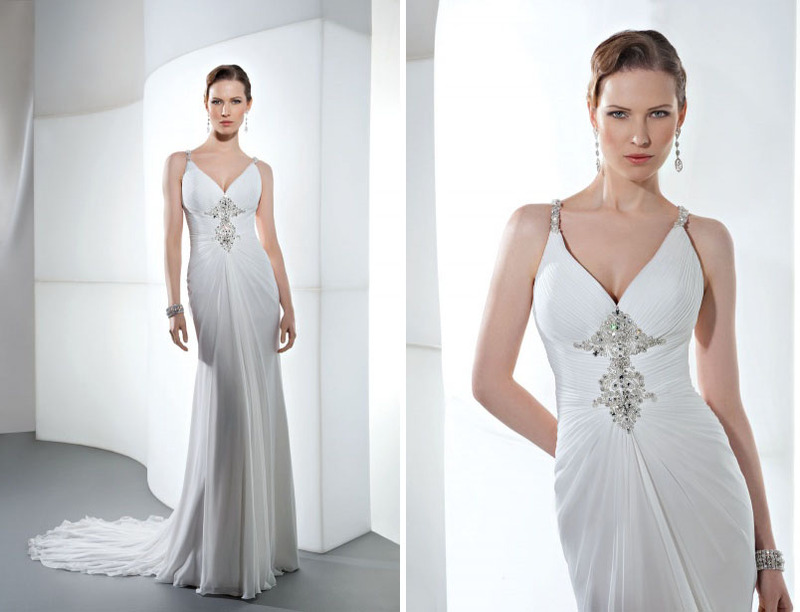 Contrary to popular belief, the best way to downplay a larger chest is not to completely cover it up. Instead, opt for a gown with a sculpted upper bodice and a medium coverage V-neck. If possible, have the straps tailored to ensure maximum uplift. Gown: Demetrios Destination Romance Style DR185. 
3. Petite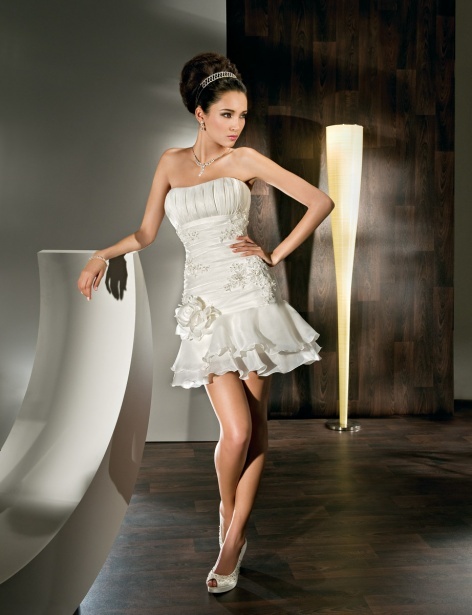 Big ball gowns can quickly overwhelm a small frame. If you're willing to buck the tradition of a long skirt, we absolutely reccomend going short. A more compact dress will ensure guests see you instead of seeing what you're wearing. Gown: Demetrios Young Sophisticated Style 2856. 
4. Strong Arms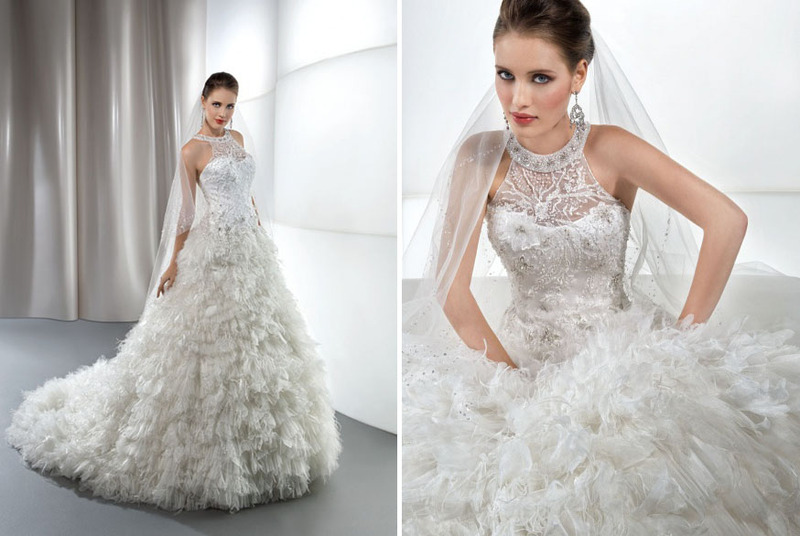 A high neck and prominent arm cut-outs are the best way to show off sculpted shoulders and biceps. If your arms are your strongest asset, consider a gown with a scuba-style halter silhouette. Gown: Demetrios lissa Style 535
5. Hourglass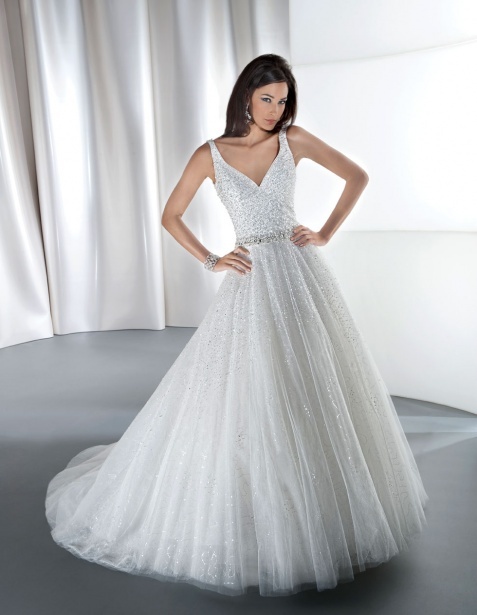 Pairing a deep V-neck with a full skirt draws eyes in to the smallest part of your body: your waist. Gown: Demetrios Ilissa Style 545.