Ah, the flask. Does it get any more classic when it comes to gifts for the groomsmen? Good thing traditional doesn't have to automatically equate to boring. Here's 15 clever, stylish options the boys are guaranteed to appreciate. 
Related: 9 Thank-You Gifts for Fathers
1. Rounded Pewter Hip Flask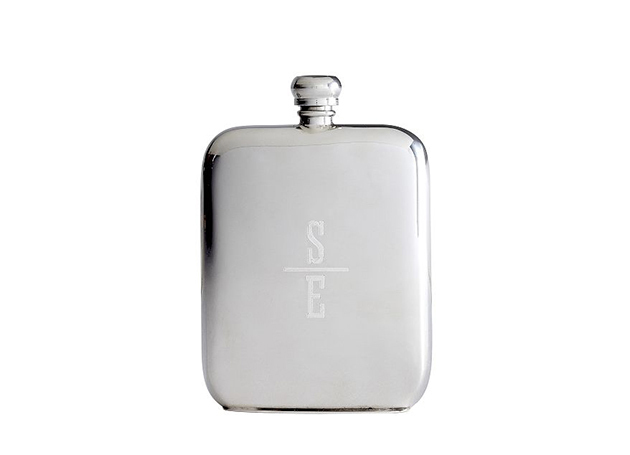 We appreciate the simplistic beauty of this pewter design, and we think your classy groomsmen will, too. $76 at Mark and Graham. 
2. That's Entertainment Two Piece Flask Set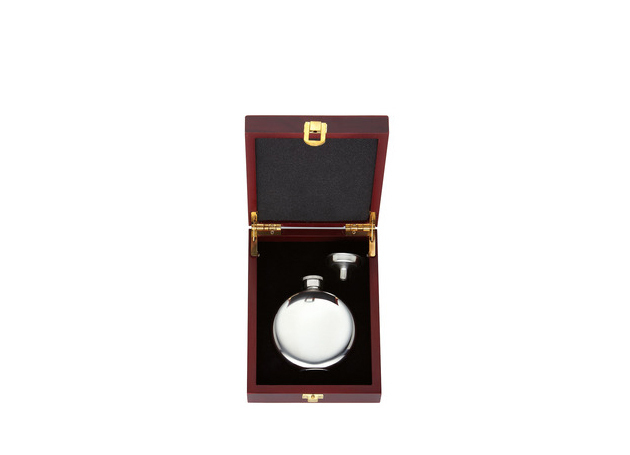 Forget all the frill and fuss of gift-wrapping -- this set wraps itself! $39.99 at Bloomingdale's. 
3. Flask Tie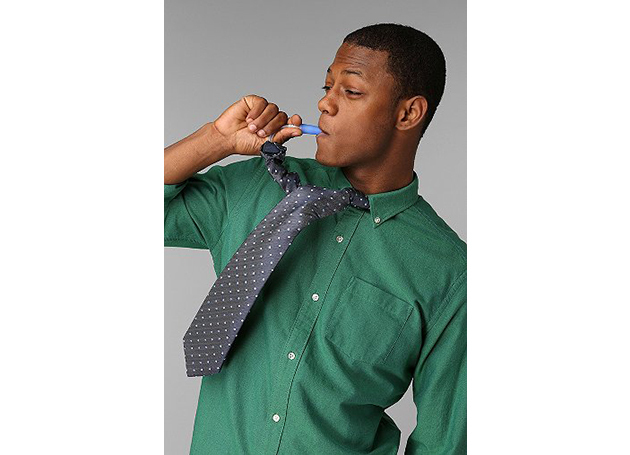 In case you think they'll need a little something extra to get through the ceremony. $30 at Urban Outfitters. 
4. The Great American Flask in Pure Copper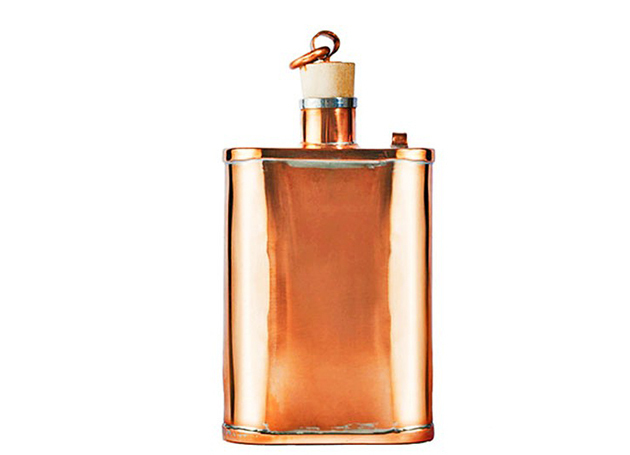 Made in historically accurate fashion, this flask is handcrafted in pure copper, preserving the untainted taste of your fine whiskey, scotches, and tequilas as well as tradition. $200 from Jacob Bromwell. 
5. In the Spirit of Surprise Flask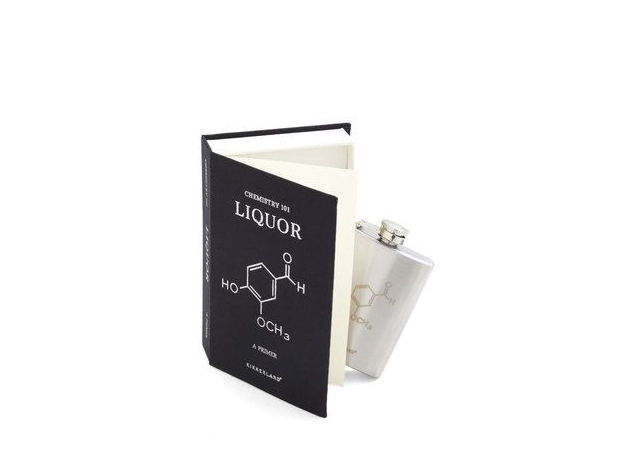 For the sneaky groomsman. Or the nerdy one. Or both? $16 at ModCloth. 
6. Lux Flask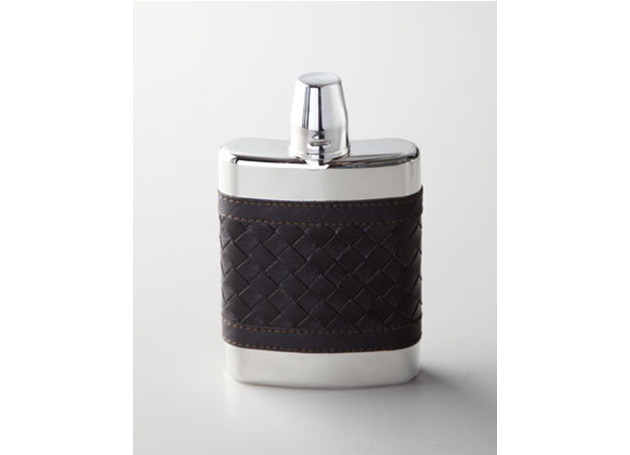 Basketweave calfskin leather and chrome finish metal for the refined groomsman. $100 at Neiman Marcus. 
7.  Groomsman Ribbon Customizable Flask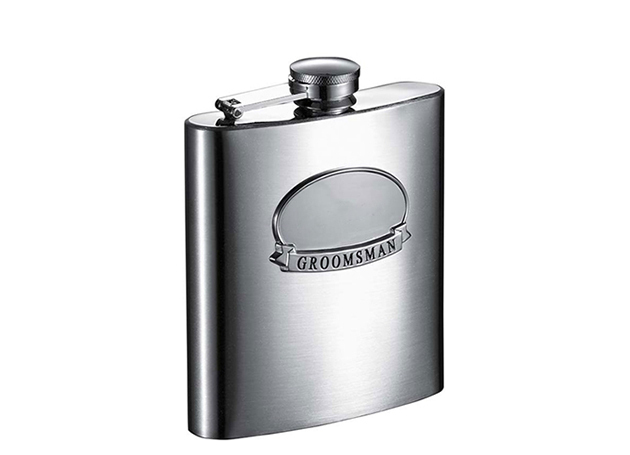 Perfect for engraving, this design exemplifies the fun, adult version of a labelled lunchbox. $28 at Flask.com.
8. Il Bisonte OnTheRoad Flask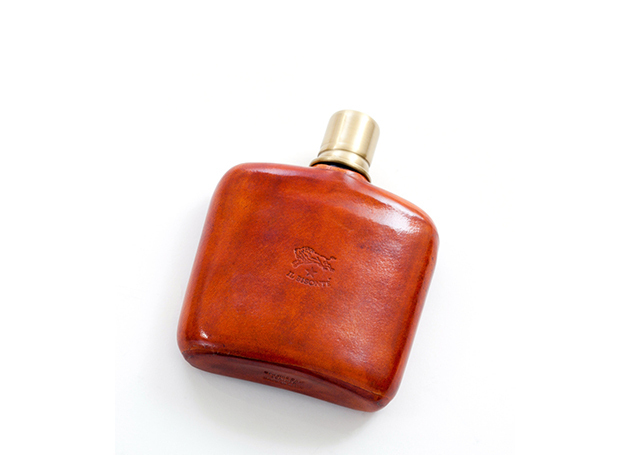 Il Bisonte is known for its meticulously handpicked cowhides and this flask design is no exception. The beautifully tanned leather wrapped around a traditional glass flask just gets better with age. $190 from Il Bisonte. 
9. Cathy's Concepts Personalized Glass Flask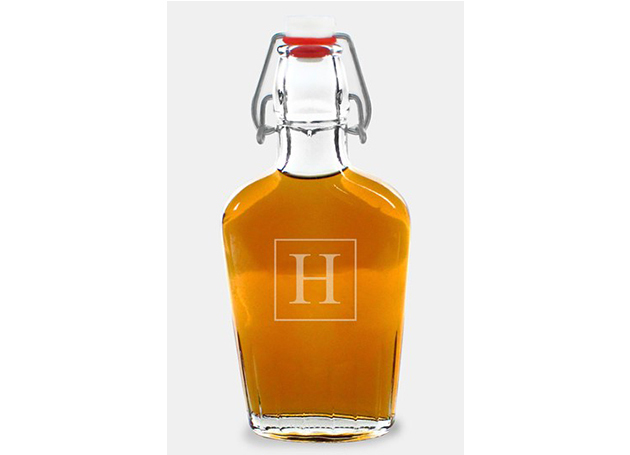 Pick from all the letters of alphabet, $38 from Nordstrom. 
10. Pick Your Poison Custom Engraved Beard Tonic Flask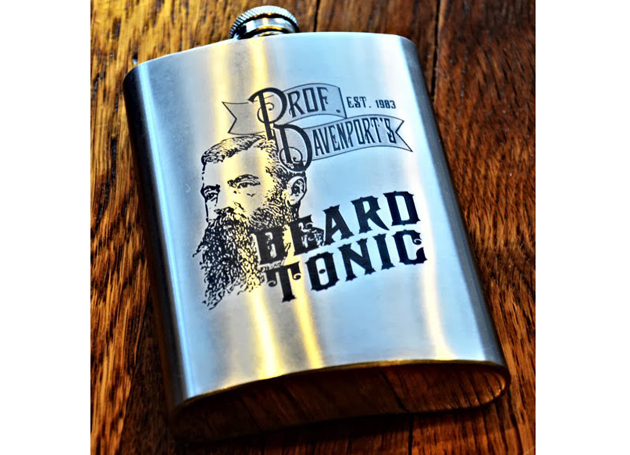 These awesome designs from Pick Your Poison are handmade to order. $22.50 on Etsy.
11. Ralph Lauren Art Deco Sterling Silver Flask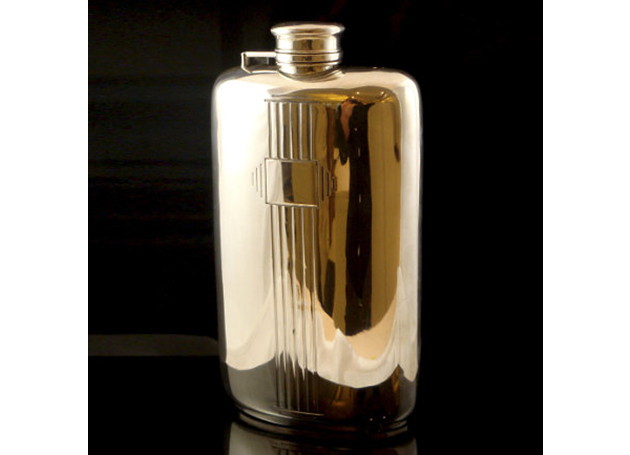 Re-released just in time for the decadent holidays, this model is an ultra-rare Art Deco antique that Ralph Lauren plucked from its past for us today. $2400 from the Ralph Lauren Gift Vault. 
12. The Mustache Flask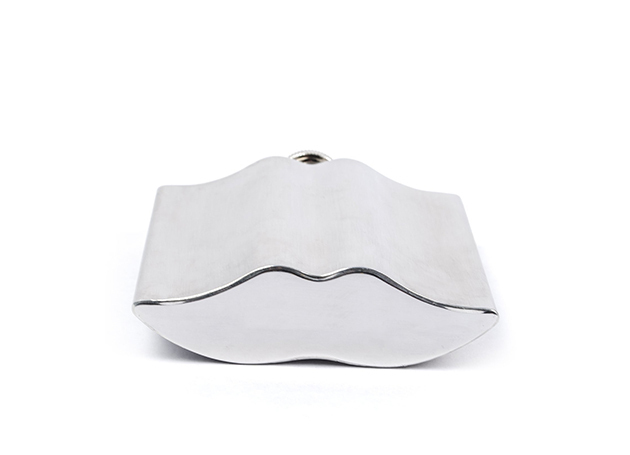 Three words: must-have mustache. $15 on Amazon. 
13. The Original Shot Flask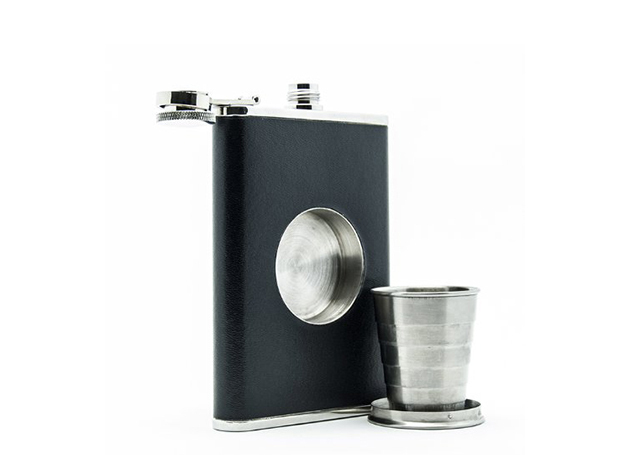 It doesn't get much more convenient than this. $25 on Amazon. 
14. Tommy Bahama Pick Stitch Flask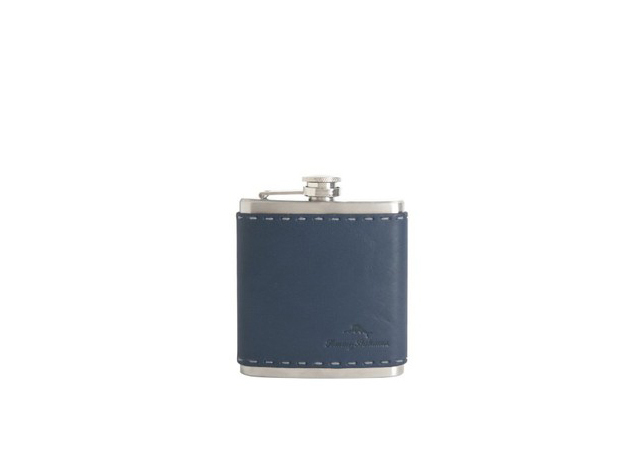 We think this clean, solid design will work for a diverse group of groomsmen. $50 at Nordstrom. 
15. Philippi Churchill Twin Flask Purse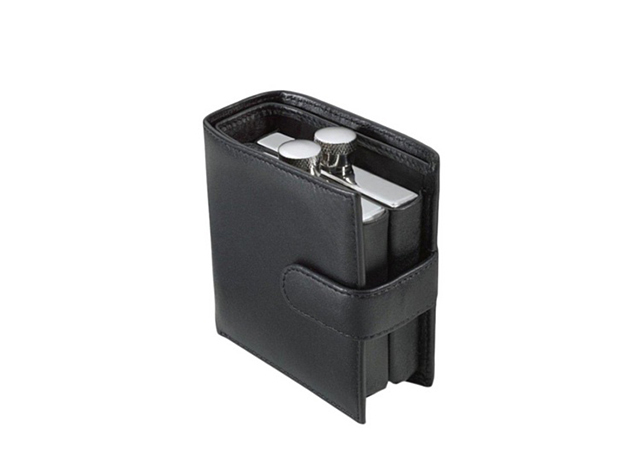 Show twice the appreciation with two times the alcohol capacity. Double flasks bound in leather, $59 at Beyond Half.