From the fashion to the favors, planning a winter wedding is a unique process. And while you can always gift your bridesmaids something monogrammed or something to help her primp, why not take advantage of the season to thank her with something snuggly? Our favorite ideas follow below!  
Related: 16 Cute Keychain Wallets to Gift Your Bridesmaids
1. Furry Gloves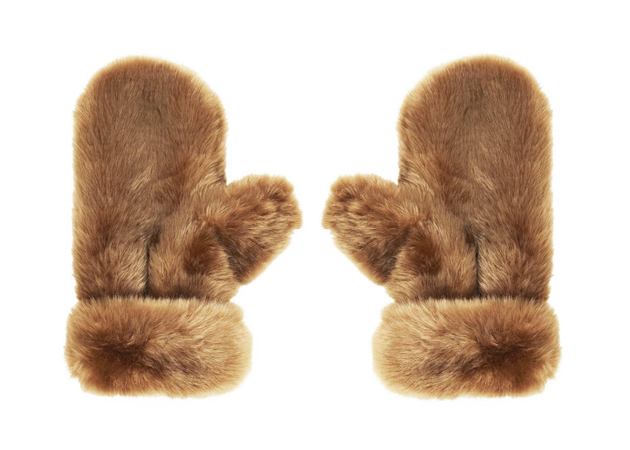 Does it get any more decadent than faux fur mittens? Nope, we didn't think so. Lux fur mitten, $36 at Topshop.  
2. Sparkly Infinity Scarf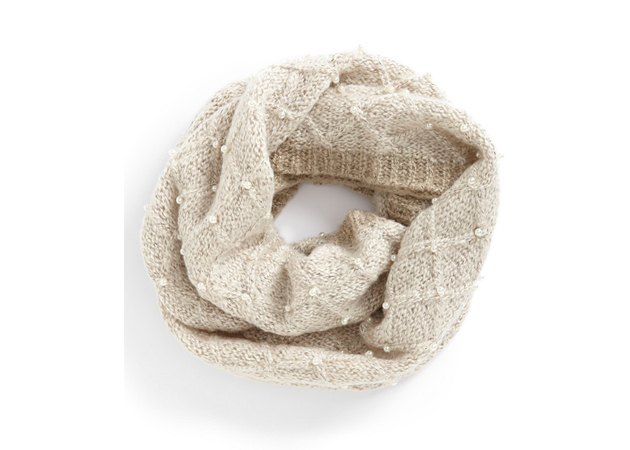 This wear-everywhere wool infinity scarf is guaranteed to match. Betsey Johnson Pearls of Wisdom Infinity Scarf, $38 at Nordstrom. 
3. Luxe Earmuffs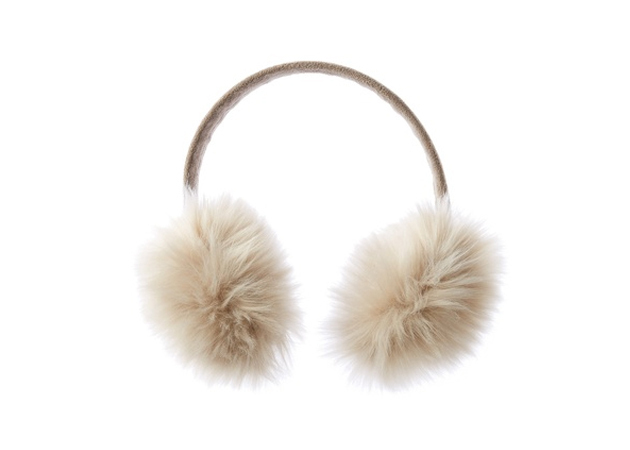 Simply designed and in the right shade of cream, there's something downright glam about these earmuffs. Natasha Faur Fur Ear Muffs, $40 at Coldwater Creek. 
4. A Step Up From Socks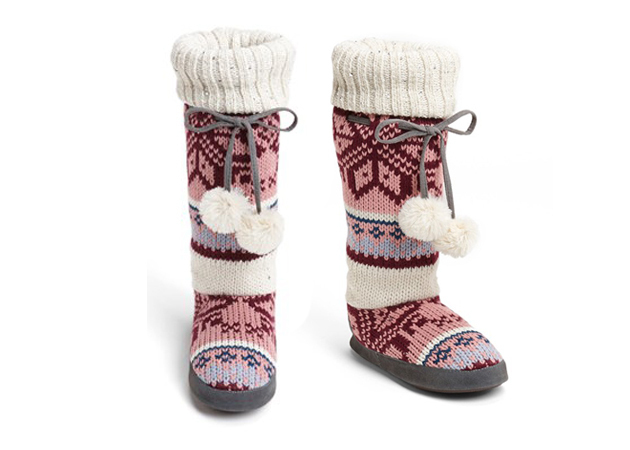 How cute will your getting ready photos look with everyone prancing around in matching slipper boots? Muk Luks Angie Slipper, $35 at Nordstrom. 
5. Gloves With Flair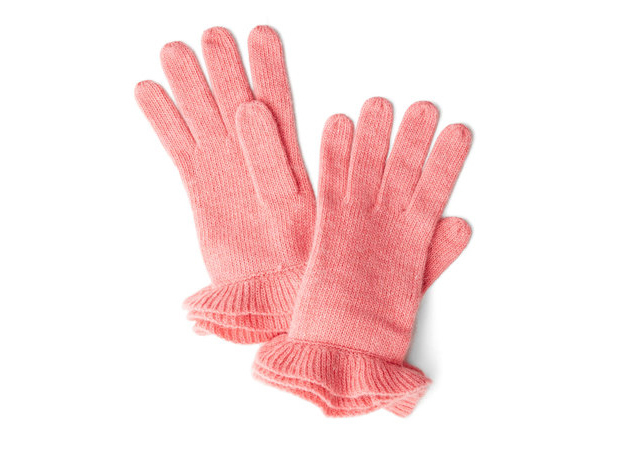 The girliest bridesmaid of the group will flip over the ruffle detail on these wool gloves. Glove on Top In Pink, $25 at ModCloth. 
6. Warm 'n' Fuzzy at Home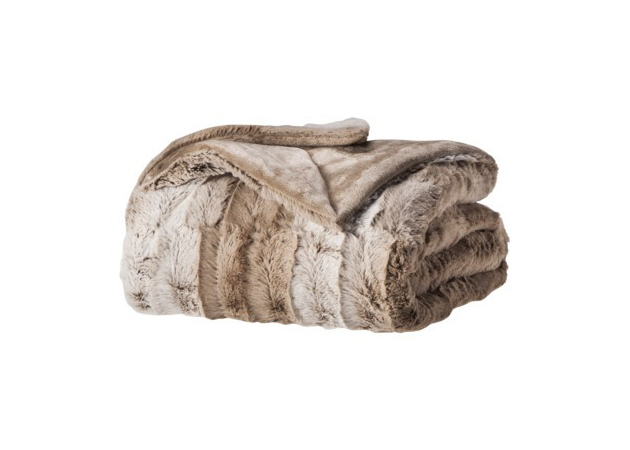 A faux fur throw for under $25? Yes please! She'll snuggle under this for every movie night going forward. Threshold Faux Fur Throw, $20 at Target. 
7. Winter Handbag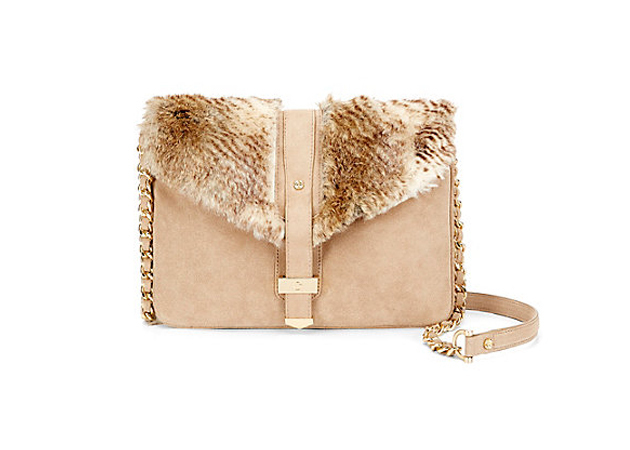 Perfect for the ski bunny bridesmaid who craves a touch of warmth on every accessory. Suede and Faux Fur Crossbody Handbag, $128 at C. Wonder.