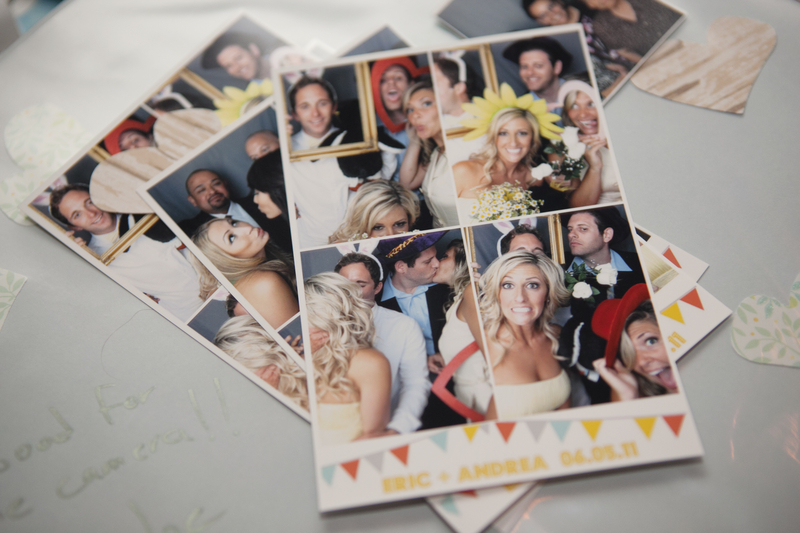 Photo by This Modern Romance
Having a photobooth at your wedding? Make it work overtime by creating favors out of the prints! Thank your guests by giving them a fun memento that will remind them of the good times they had on your big day! Here's how: 
1. Get the exact dimensions of the photo booth prints from your photo booth rental vendor. 
2. Purchase picture frames to fit these dimensions in bulk. A simple design will do.
3. Print out guest names with simple instructions encouraging them to place their photobooth pictures in the frame. Fit the slip into each frame and, if you'd like for the frames to also serve as place cards, put them at the appropriate table setting. 
4. If you prefer escort cards over place cards, put a table beside the photobooth where you can line up your picture frames. Your guests will get the hint.